The top prize winners of the inaugural Tohoku University Photo Contest (TUPC) have received their awards from Vice President of Public Relations Takafumi Aoki, who was also head of the judging panel.
Itsna Khoirul Fitriana, an Indonesian student at the Astronomical Institute, won the Grand Prize of a 50,000 yen cash voucher. Her photo, titled "A Girl Braver than the Sun," features a lab-mate standing next to the institute's telescope at sunset.
"That was after a lecture," she explained. "My lab-mates and I went up to the roof to look at the view. We spent the afternoon sightseeing from the roof and taking pictures of each other with our phones."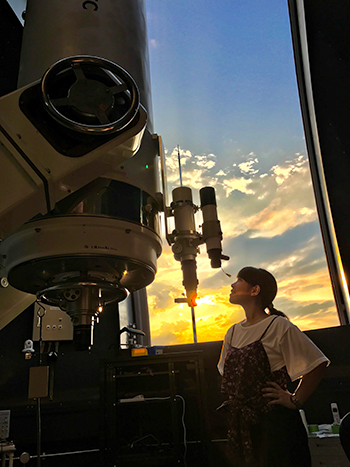 Hazen Abbas, from the Graduate School of Dentistry, won the Website Prize worth 20,000 yen for his photo titled "Sumo Circle - Dare to Try!"
Abbas, who is from Egypt, said he was inspired to try sumo wrestling because it is part of Japanese culture and tradition. "Sumo is really hard. I don't think it's for me, but I wanted to try it once, just to see what it's like and to try to understand it," he said. "I like to take pictures, anything that is interesting that can be a good memory for me. So I set up my phone on a stand that day, and we took that picture."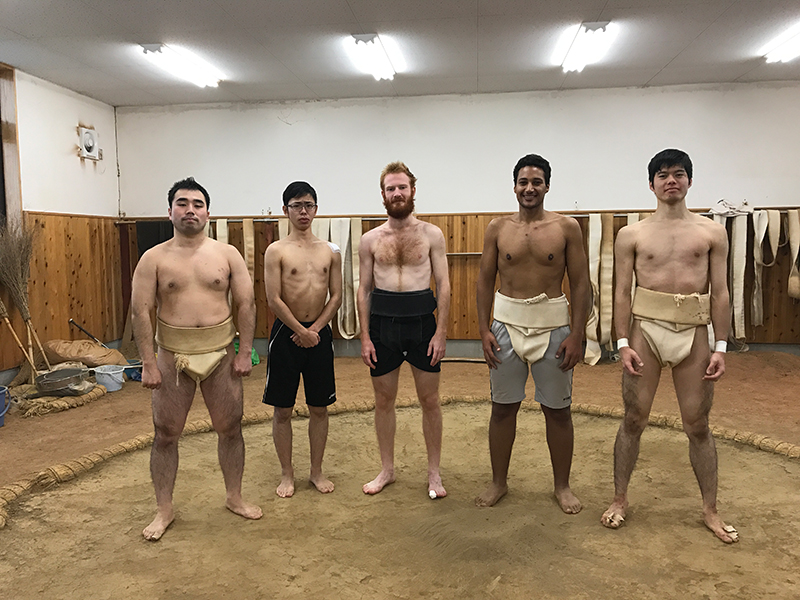 "Both students did very well to find a good shutter chance," said Vice President Aoki. "Even though they were just casually taking pictures, they were able to capture something beautiful."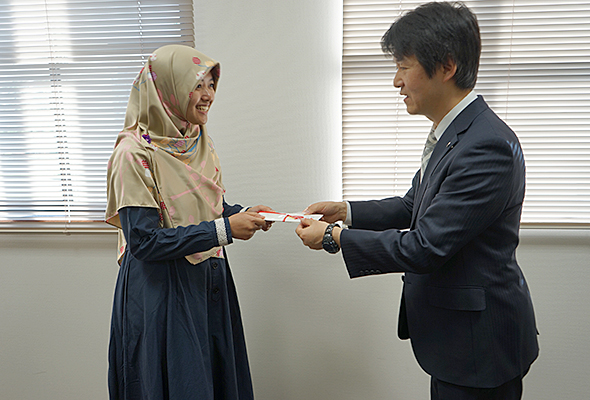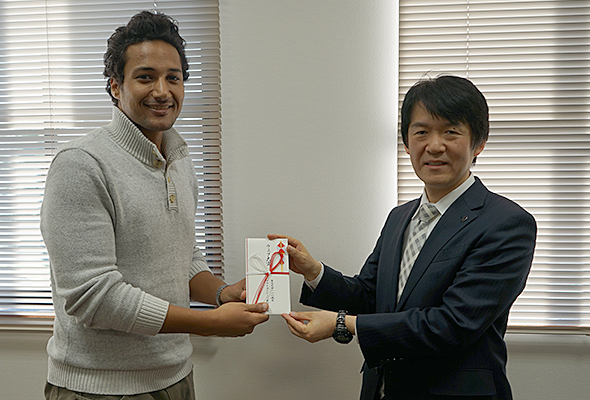 The Tohoku University Photo Contest runs year round and is open to everyone, including students, faculty and members of the public. There are four seasonal competitions, starting each autumn, where winners stand to win cash vouchers worth 2,000 yen.
The Grand Prize and the Website Prize are handed out once a year and chosen among the best entries from all four seasons.
The winter installment of the current contest will be announced soon on the university's homepage and social media sites.
Contact:
Tohoku University Public Relations Division
Tel: 022-217-4977
Email: photo_contest

grp.tohoku.ac.jp