The 2nd Workshop on Building Disaster Resistant Universities was held at Tohoku University's International Research Institute of Disaster Science (IRIDeS) from April 3 - 5.
The biennial event, which is part of the Association of Pacific Rim Universities (APRU) Multi-Hazard Program, looks to help campuses develop strong leadership in disaster preparedness and formulate a sound disaster management plan through a series of lectures and discussions.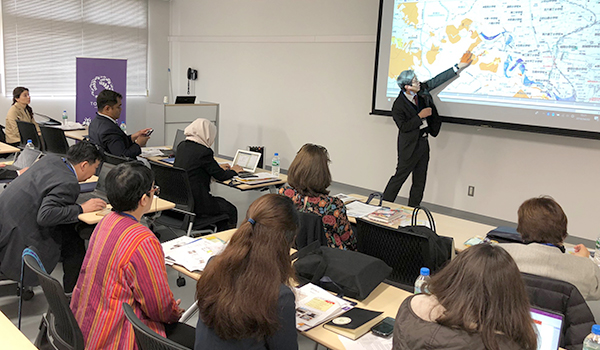 "Many universities are in the process of developing disaster management plans but they're not sure how effective their plan is. This workshop is a chance for everyone to get together and learn from each other, find out what works, what doesn't work," said Takako Izumi, coordinator of the APRU Multi-Hazards Program, and associate professor at IRIDeS.
"It also provides shared research materials, scientific data and survey results that participants can take back to their universities to convince management that the risks need to be taken more seriously."
One of the strengths of the APRU platform is the diversity of views. Participants of this workshop came from 12 different universities across nine countries, and everyone had a story to tell.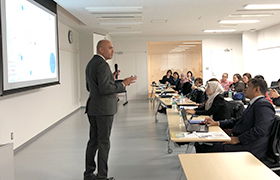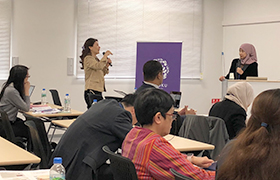 "We recently had an earthquake in Mexico City and our university infrastructure suffered so much damage that we decided to demolish almost the entire campus," said Maria Meneses, a researcher from Tecnologico de Monterrey. "We are in the recovery phase now. We've brought six colleagues to this workshop because we want to learn how best to proceed and how to recover."
"We experience very strong typhoons in the Philippines, which cause severe floods and landslides every year," said Jessica Carino, vice chancellor for administration at the University of the Philippines Baguio. "We hope to learn from others here how to further develop a procedure to prepare the university and the students to be more aware within their communities, to consciously monitor the progress of the typhoons and to evacuate if necessary."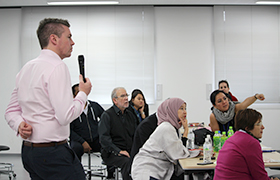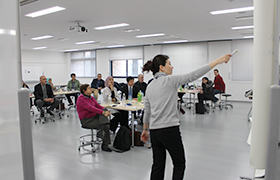 At the inaugural workshop in 2016, participants were encouraged to develop a disaster management plan. This time, the discussions focused on putting together a checklist around the themes of leadership, investment in safety and communication strategies. Participants also talked about the importance of academia developing strong partnerships with governments, industry and their communities.
Kevin Duffy, deputy director of campus infrastructure and services at the University of Sydney, facilitated the sessions and described them as "an eclectic group of people discussing a similar topic but seeing things through very different lenses.
"It was really productive because when you're setting up committees to manage crises and emergencies, it's important that the people you put in the room are not all like-minded people. Because then you run the risk of not seeing every aspect of the situation."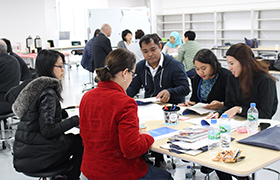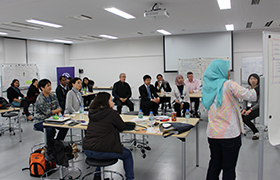 And while earthquakes and typhoons have garnered a lot of global attention, not all disasters are weather-related. A good disaster management plan, Izumi stressed, would also address issues like crime, chemical accidents, terrorism preparedness and pandemic containment.
"The threats may be different but the prevention, preparedness and recovery aspects are all very similar," said Duffy. "And with the world becoming more interconnected, if one country has a disaster, it can have a devastating effect on neighbouring countries and trading partners. So unless we're prepared, we are all vulnerable in some way."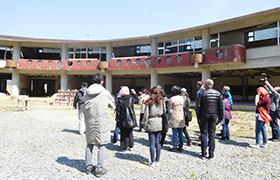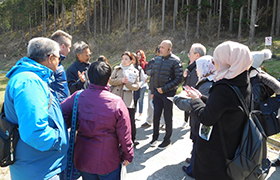 The workshop ended with a field trip to the Miyagi coast. At Ishinomaki, Onagawa and Arahama, participants saw first-hand the devastation caused by the 2011 Great Eastern Japan Earthquake and tsunami, and the on-going recovery efforts there.
The APRU Multi-Hazards Program was started in 2013 to address the threat of frequent natural disasters in the infamous Ring of Fire - the seismically active belt of volcanoes and tectonic plate boundaries that fringes the Pacific basin.
The programme leverages on the collective expertise of APRU members and aims to build safer and more disaster resilient societies through education, research and collaborations.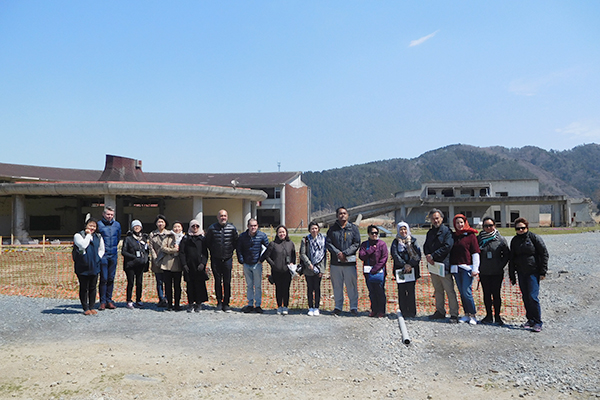 Contact:
Associate Professor Takako Izumi
International Research Institute of Disaster Science (IRIDeS), Tohoku University
Email: application_apruss@irides.tohoku.ac.jp