The York-Tohoku-Kaiserslautern Research Symposium, entitled "New-Concept Spintronics Devices" and hosted at the University of York on June 13, saw the renewal of the University of York and Tohoku University academic exchange agreement.
Exchanges between the University of York and Tohoku University have been active for several years, particularly in the field of electronic materials. They were further developed following the adoption of a joint spintronics project under the Japan Society for the Promotion of Science (JSPS) Core-to-Core Program in 2015. In addition, research exchanges and short-term student dispatches through the Study Abroad Program have also been carried out in the field of education.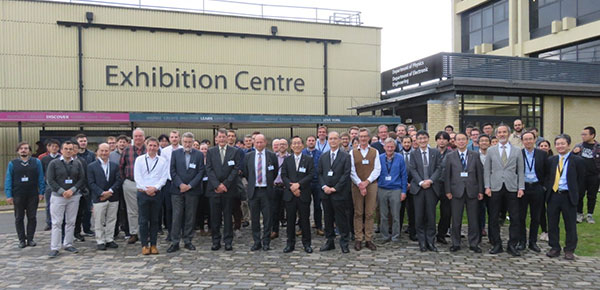 At the signing ceremony, President Hideo Ohno stated "I would like us to use our strengths as a designated national university to make further progress in our partnerships and cooperative links with the University of York, so that together we can foster talented individuals who will act as a bridge between the United Kingdom and Japan." In addition, Saul Tendler, Acting Vice-Chancellor & President of the University of York, said "I have great expectations for our collaborations with Tohoku University, and I would like to see an increase in the number of fields in which we conduct exchanges in the future."
Also present at the signing ceremony were two guests, Nobuo Ueno, Director of JSPS London, and John Hand, Head of Physical Sciences at the Engineering and Physical Sciences Research Council (EPSRC). They also took the opportunity to express their expectations about future developments.
The University of York is a relatively new university, having been established in 1963, and it is a member of the Russell Group, whose 24 members are all leading British research universities. The university enjoys an excellent reputation, and in 2019, it was ranked 119th in the "Times Higher Education World University Rankings."
Contact:
Tohoku University International Exchange Division
Tel: +81 22 217-5578
Email: kokusai-k

grp.tohoku.ac.jp