Is an object black or white? The answer is more complicated than one may think, and it depends on lightness perception. Assistant professor Sae Kaneko from the Frontier Research Institute for Interdisciplinary Sciences (FRIS) will examine this subject at December's FRIS Hub Meeting.
The meeting takes place online and is open to all Tohoku University staff and students.
The FRIS Hub Meeting introduces easy-to-understand research findings for researchers across different fields. Presenters talk about interesting topics in their areas of research and their research methods, and also discuss the limitations of their current field.
Meetings are held on the 4 Thursday of every month except August and take place in a mixture of English and Japanese. Participants are encouraged to ask questions to deepen the discussion and further their understanding.
Registration is required and can be found here or in the box below. The deadline to register is December 23 at 3 p.m.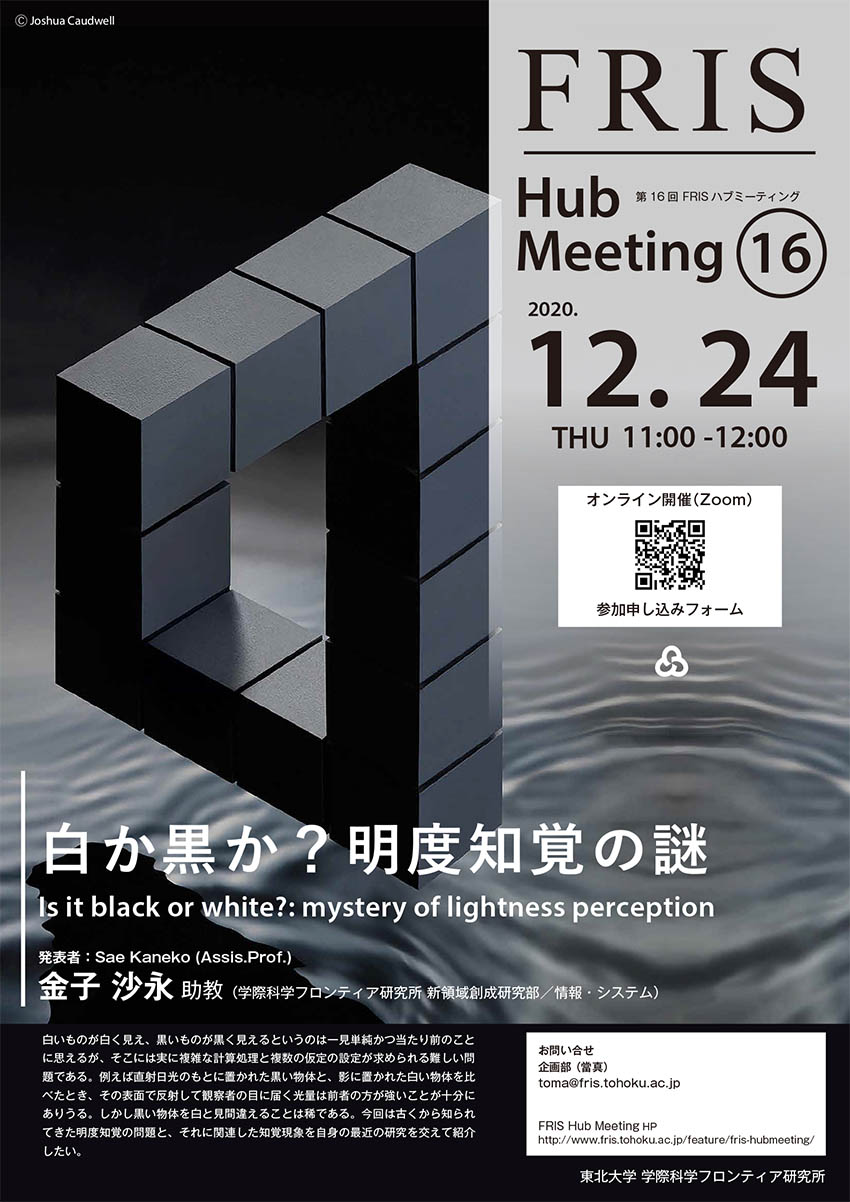 Event: Is it black or white? The mystery of lightness perception.
Date: December 24, 2020
Time: 11:00 a.m. - 12:00 p.m.
Venue: Online via Zoom
Registration: Link
Registration deadline: December 23 at 3 p.m.
Contact:
Kenji Toma
Frontier Research Institute for Interdisciplinary Sciences
Tel: +81-22-752-2125
Email: toma

fris.tohoku.ac.jp