Tohoku University and the University of East Anglia (UEA) have signed a new academic exchange agreement. The document was inked on December 14 by UEA's Vice Chancellor David Richardson and Tohoku University President Hideo Ohno during a meeting in Sendai.
UAE had signed departmental agreements with Tohoku University's Graduate School of Pharmaceutical Sciences last academic year, and with the Graduate School of Law and the Graduate School of Medicine this year. Both universities have since been active in collaborative research and the exchange of graduate students.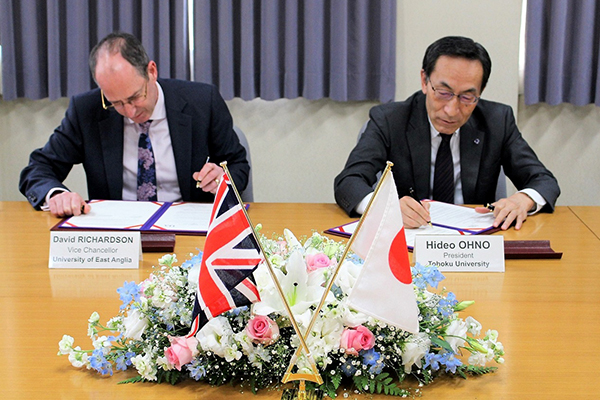 The new university-level academic exchange agreement will supplement the existing departmental ones by promoting the exchange of undergraduate students. For Tohoku University, this means that its undergraduate students will have more options to study abroad.
At the signing ceremony, President Ohno said that through this bi-lateral cooperation, "we will lead the world in promoting academic pursuits, developing young leaders who will act as intermediaries between the United Kingdom and Japan, and who are active on the world stage".
Vice-Chancellor Richardson also hailed the new agreement, adding that it bodes well for a great future ahead. "Together as two universities, we can help to develop the new generation -- a new generation of students for the future of our world."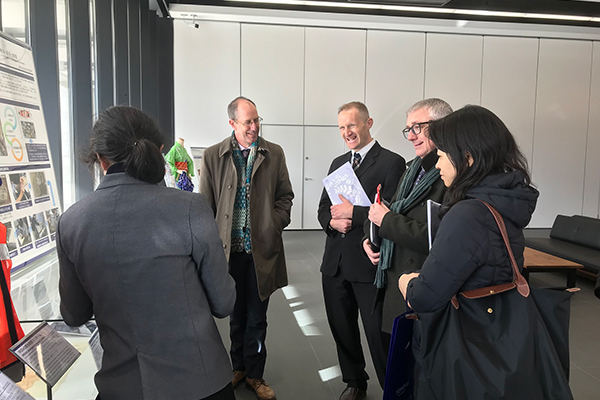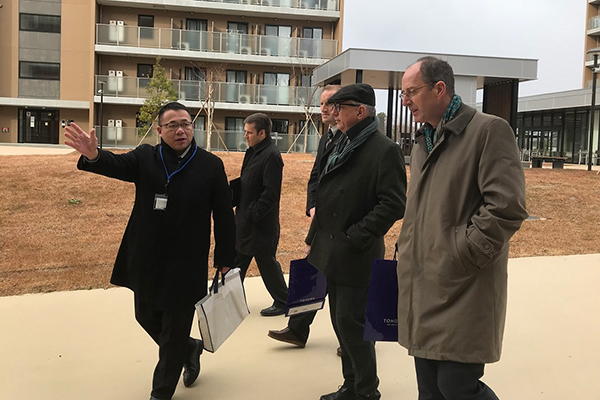 Prior to the signing ceremony, Vice-Chancellor Richardson and his party visited University House Aobayama, which began hosting students this October. The group also visited the International Research Institute of Disaster Science (IRIDeS), where they learned about the various activities promoted by the institute, such as research into how future disasters can be mitigated.

Founded in 1963 in Norwich, the University of East Anglia has four faculties and 23 undergraduate schools. It is one of the United Kingdom's leading universities in pharmacology and pharmacy, and a pioneer in the field of creative writing. Kazuo Ishiguro, winner of the Nobel Prize in Literature in 2017, is an alumnus.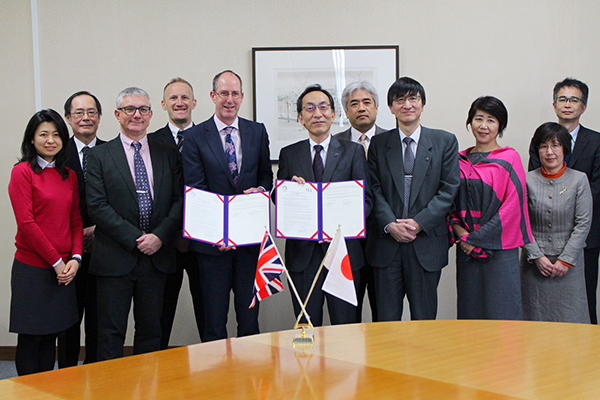 News in Japanese
Contact:
International Exchange Division
General Affairs and Planning Department
Tohoku University
Tel: +81 22 217-6182
Email: kokusai-k

grp.tohoku.ac.jp