A ceremony has marked the donation of the "Complete Manuscripts of Lu Xun" (78 volumes) from the People's Republic of China's Consulate-General in Niigata. Considered the father of modern-day Chinese literature, Lu Xun was enrolled at Tohoku University. The ceremony was held in the Lu Xun Lecture Hall, where Lu Xun studied during his time in Sendai, on July 26, 2022.
Zhou Lingfei, Lu Xun's grandson, kicked-off the ceremony via a video message and expressed the significance of sharing this family treasure with society.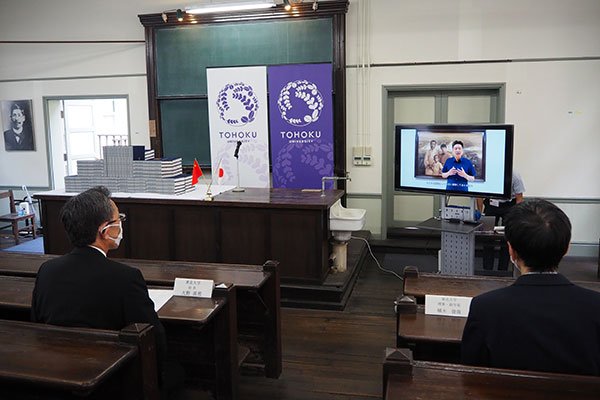 Consul General Sun Dagang noted in his opening remarks that the manuscripts are the culmination of more than five years of research from experts all over China. This year marks the 50th anniversary of diplomatic relations between Japan and China, as well as the 115th anniversary of Tohoku University's founding, and Consul General Sun hopes that Tohoku University can contribute to enhancing bilateral cooperation in the fields of education, academics, and culture.
Tohoku University President Hideo Ohno thanked the Consulate-General for their donation, highlighting that Lu Xun was one of the first international students welcomed under the university's open-door policy. Since then, many Chinese students from Tohoku University have gone on to make great accomplishments. President Ohno is eager for the university to pass on Lun Xun's philosophy to the next generation and help cultivate talented people.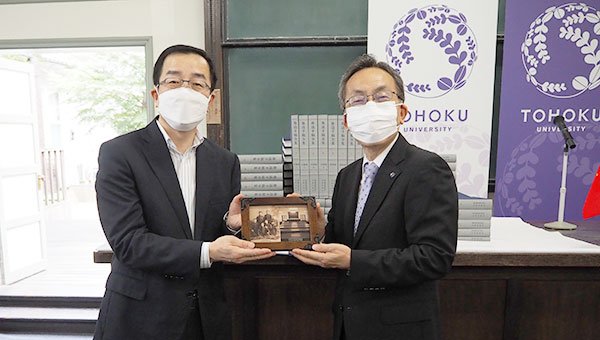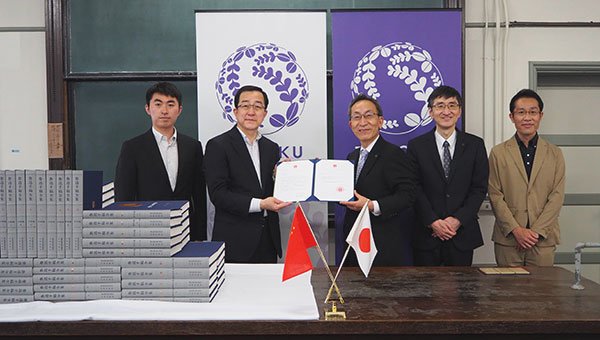 Following the ceremony, Special Advisor and Associate Professor Satoshi Kato guided Consul General Sun around the exhibition room at Lu Xun Lecture Hall.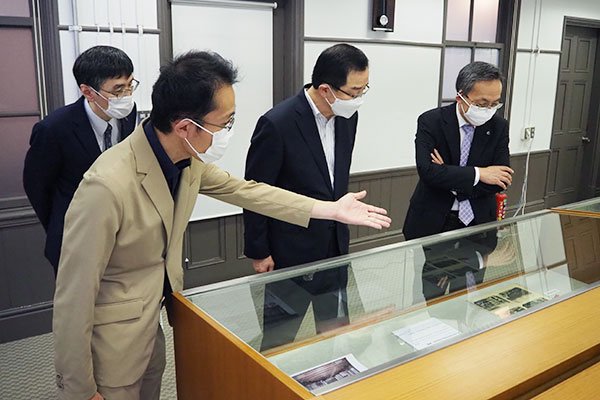 Tohoku University is using the 115th anniversary to strengthen its relationship with overseas alumni. The donation of the manuscript symbolizes Tohoku University's commitment to international collaboration and represents a milestone in its anniversary celebrations.

News in Japanese
Contact:
Tohoku University Global Engagement Division
Tel: +81-22-217-5578
Email: kokusai-r

grp.tohoku.ac.jp