On April 17, a mixed male and female rugby team from Institut National des Sciences Appliquées de Lyon (INSA Lyon), led by Professor Hervé Bizzotto, paid a courtesy visit to Tohoku University Executive Vice President Toshiya Ueki.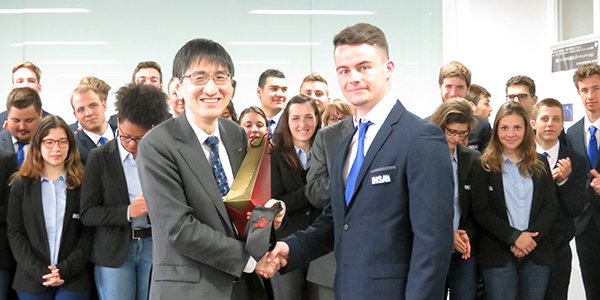 INSA Lyon is an important partner of Tohoku University and both institutions have enjoyed many academic and laboratory exchanges, and with this visit, even a rugby match. EVP Ueki said he hoped such joint activities would become more frequent.
The result of the rugby match, held on April 15, was a 34-26 victory for INSA Lyon.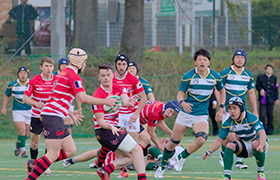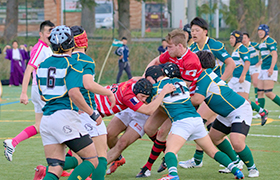 "Both teams displayed good discipline with their own particular brand of play, and it was a good match," said Professor Hiroshi Nogami of the Institute of Multidisciplinary Research for Advanced Materials, who also acts as an advisor for the Tohoku University Rugby Club.
Bizzotto added that he was pleased both universities were able to deepen their friendship through sport.
The Rugby World Cup will be held in Japan in 2019, and there are great hopes for more exchanges and rugby games between Tohoku University and partner universities like INSA Lyon in the future.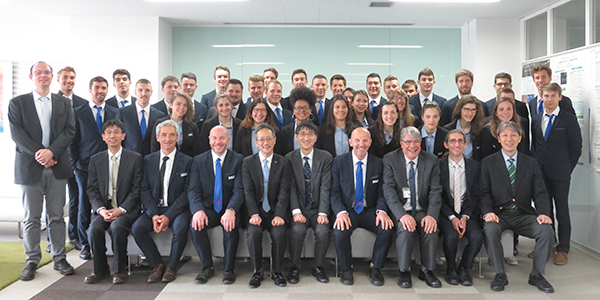 News in Japanese
Contact:
Tohoku University International Exchange Division
Tel: +81 22 217-4844
Email: kokusai-r@grp.tohoku.ac.jp