The 'CREATE Symposium 2023 - Science of Sustainable Cities' was held in Singapore on Monday, July 10. Executive Vice President (EVP) Toshiya Ueki, Professor Kaoru Maruta, the Director of the Institute of Fluid Science, and Professor Hideaki Kobayashi, also from the Institute of Fluid Science, participated in the event.
The symposium's organizer, Campus for Research Excellence and Technological Enterprise (CREATE), is an international and interdisciplinary research center initiative by the Singaporean government aimed at promoting cutting-edge research. The symposium provided participants with the opportunity to present and discuss their research results.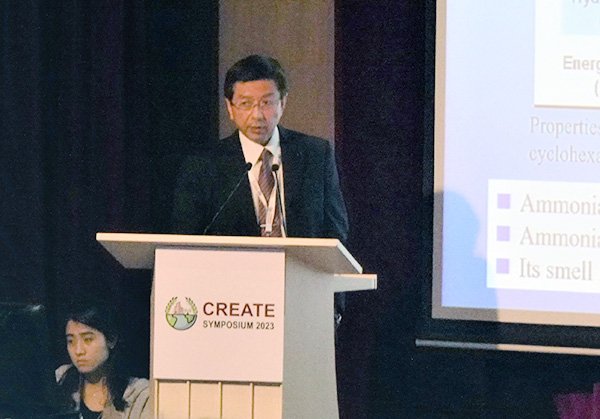 Professor Kobayashi delivered a keynote lecture on research into the application of ammonia combustion and its role in decarbonization as a countermeasure against global warming. In addition, Professor Maruta participated in a panel discussion on environmental systems.
In parallel with the symposium, EVP Ueki also had individual meetings with Vice President Luke Ong of Nanyang Technological University and Deputy President Liu Bin of the National University of Singapore. He also engaged in discussions with representatives from some of CREATE's overseas partner universities: Cynthia Barnhart, the Provost of the Massachusetts Institute of Technology; President Thomas Hofmann of the Technical University of Munich; Pro Vice Chancellor Anne Ferguson-Smith of Cambridge University; and Vice Chancellor Katherine Yelick of UC Berkeley. During these meetings, EVP Ueki highlighted Tohoku University's strengths and latest initiatives, and they explored the potential for future cooperation.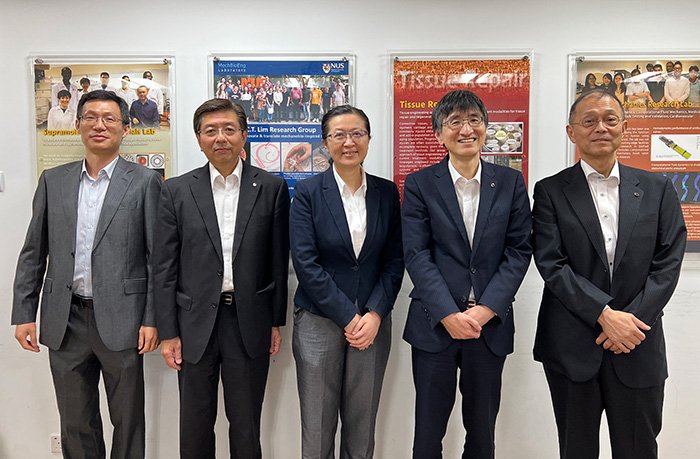 News in Japanese
Contact:
Tohoku University Global Engagement Division
Tel: +81 22 217-6311
Email: kokusai-c

grp.tohoku.ac.jp