Tohoku University hosted the 2019 Russia-Japan Workshop on February 18 - 19, jointly organised by the Center for Northeast Asian Studies, Office of Japan-Russia Relations, Graduate School of Arts and Letters, and Graduate School of International Cultural Studies, in partnership with Novosibirsk State University's Institute for Humanities.
Professors from both universities gave lectures on the history and culture of Japan and Russia, addressing topics as diverse as decarbonisation and conservation, boshanlu censer incense, Siberian ceremonies and 9th century Japanese Sue pottery.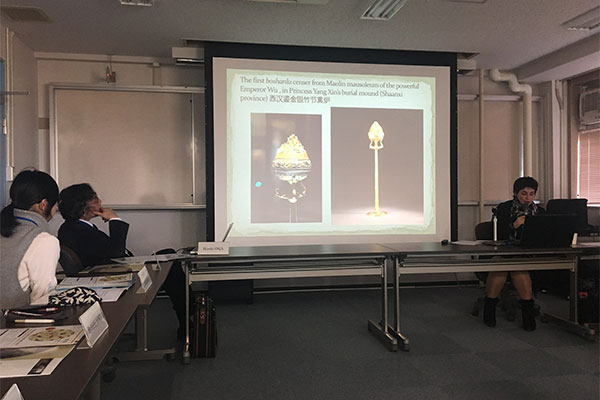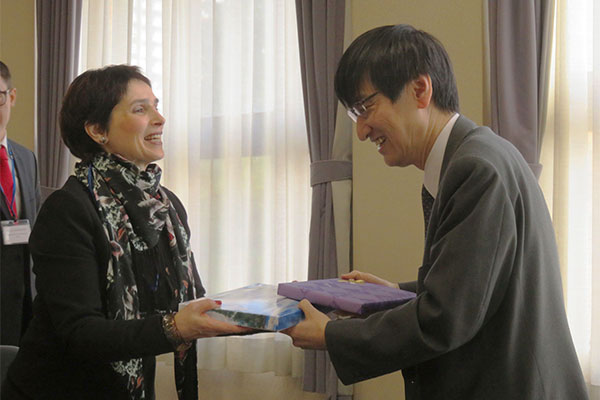 Ahead of the workshop, Professor Elena Voytishek, Head of the Department of Oriental Studies at Novosibirsk State University's Institute for Humanities, met with Executive Vice President Toshiya Ueki.
"Every year when representatives from Novosibirsk State University come to Tohoku University for the Russia-Japan Workshop, I feel that our exchanges become more meaningful," said EVP Ueki.
Professor Hiroki Oka of the Center for Northeast Asian Studies, who was also present at the meeting, added that these workshops are "a valuable opportunity for students to present their research and to build a network."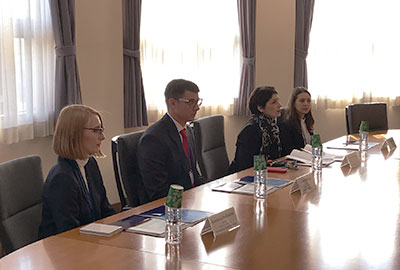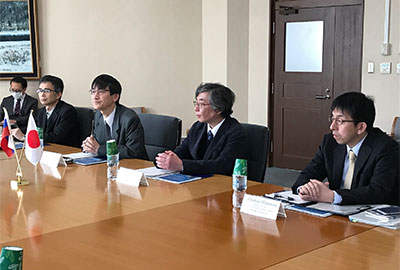 The Russia-Japan workshop was started by faculty members six years ago. This is the fourth year that students have been invited to take part.
Novosibirsk State University is an important partner for Tohoku University, and the two universities maintain an academic exchange agreement. A Tohoku University project to develop innovative leaders for future Japan-Russia relations was adopted by the Japanese government in 2014, as part of its Inter-University Exchange Project.
Tohoku University has since developed and implemented several cooperative education programs with Russian universities, including student and staff exchange.

News in Japanese
Contact:
Tohoku University International Exchange Division
Tel: +81 22 217-6020
Email: kokusai-r

grp.tohoku.ac.jp