Team Sendai, representing Tohoku University, has been named overall winner at BIOMOD 2018, held at the University of California, San Francisco, from October 27 -28. The annual international bio-molecular design competition attracted 20 undergraduate teams from eight countries worldwide.
Team Sendai placed in four categories, taking first for Best Project Website, first for Best YouTube Video, second for Best Presentation and third in the Audience Choice Award. They also picked up the Molbot Award given for best achievement in molecular robotics.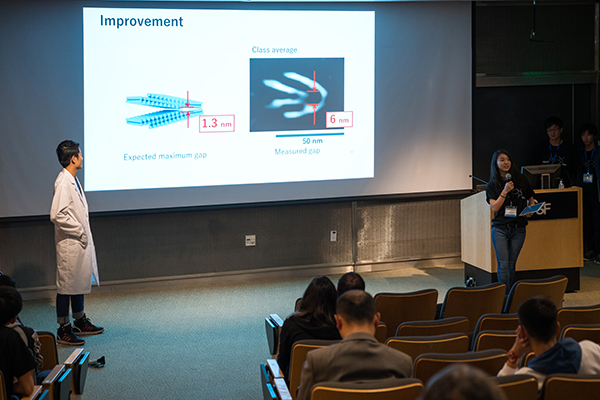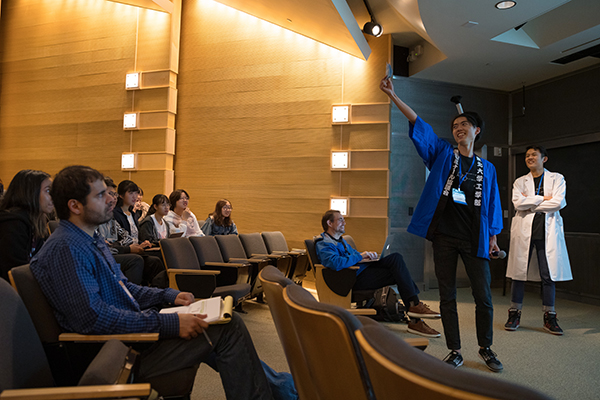 For this year's project, Team Sendai designed a transformable DNA nanostructure based on Miura-Folding, a folding pattern known for its applications in deployable structures in space.
Single Miura-Folding units made from planar sheets of DNA were shown to open and close according to specific signals. Combining multiple units may enable coordinated movements, which in the future could lead to realizing highly designable and regulative DNA origami robots.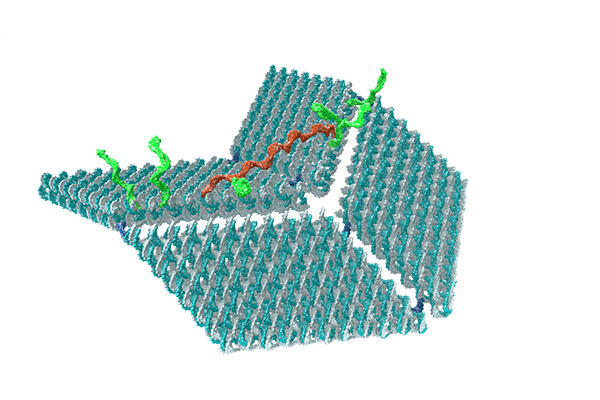 Team Sendai included members from diverse academic backgrounds such as materials science, biochemistry, science and agriculture.
"It was a challenge to achieve our team goals in the limited time we had," says Kotaro Watabe, the 2018 Team Sendai leader and third year aerospace engineering student. "However, nothing was more rewarding than seeing everyone's hard work finally paying off."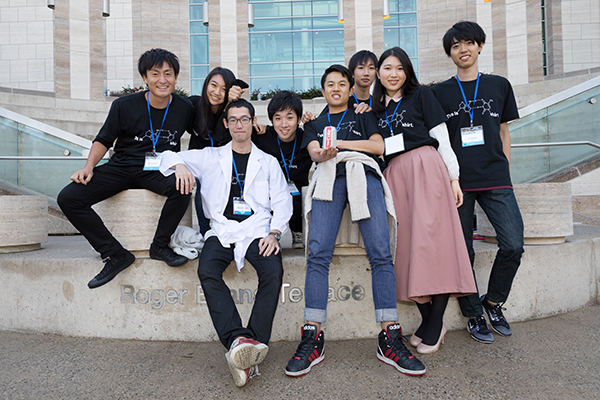 Tohoku University's Murata-Kawamata-Suzuki / Nomura Molecular Robotics Laboratory has been sending teams to the competition since 2011, and they have placed in the top three every year.
"We recruit team members every April, and highly motivated Tohoku University students of any background are welcome," says Professor Satoshi Murata, who mentors the team.
Projects from this year can be found on the BIOMOD homepage and the Team Sendai YouTube channel. Tohoku University students interested in participating next year can contact the Molecular Robotics Laboratory for further information.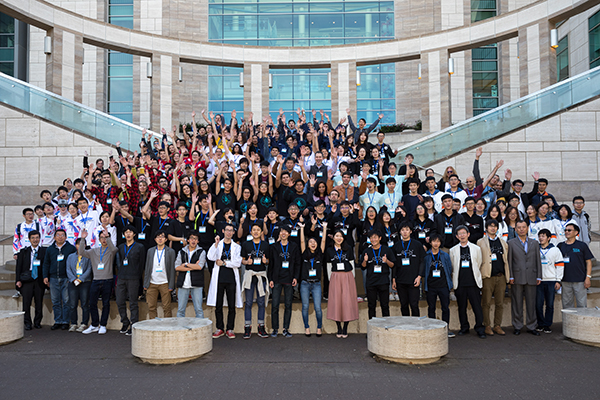 Links:

News in Japanese
Contact:
Prof. Satoshi Murata
Tohoku University Graduate School of Engineering
Email: murata@

molbot.mech.tohoku.ac.jp