A new materials science research facility is being built on Aobayama Campus.
Known tentatively as the "Tohoku University Innovative Materials Creation Center," the facility is part of an agreement signed with JX Nippon Mining & Metals Corporation last September, to do joint research and development, particularly in the field of non-ferrous metals.
JX Nippon is funding the center's construction, which officially began with a ceremonial blessing on August 7.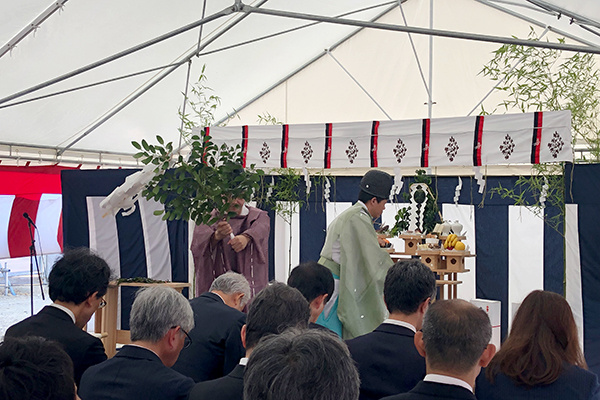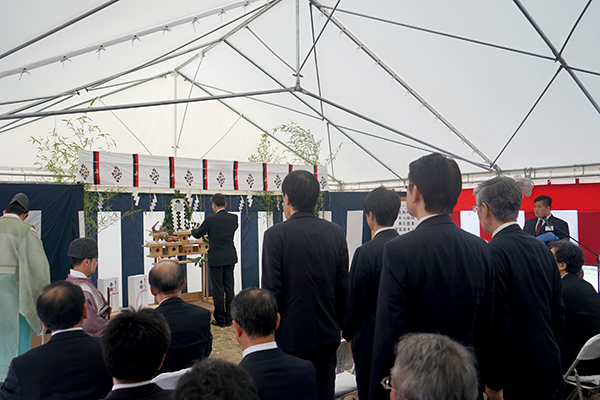 The new facility will be part of the university's Global Innovation Campus at Aobayama, which aims to bring together domestic and foreign companies and research institutions for university-initiated ventures. Other industry-academia co-creation projects such as the next-generation synchrotron radiation facility and science park, are also currently being developed in the area.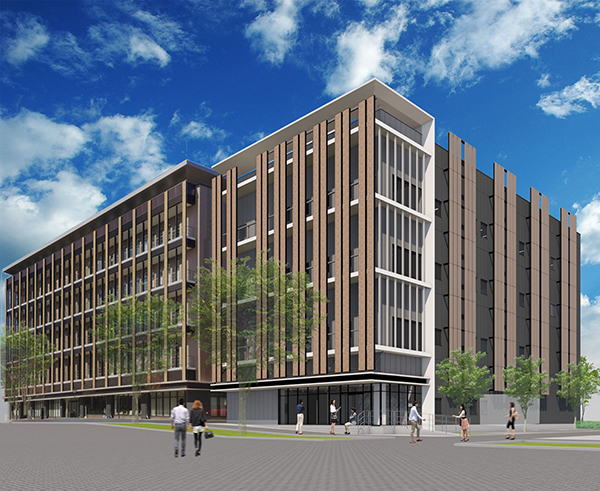 While the new facility is scheduled to be completed at the end of July 2020, a joint research course on interconnect advanced technology (ICAT) has already been established to study next-generation wiring materials.
"Through this partnership with JX Nippon, we look forward to advancing the non-ferrous metal industry and initiating major innovations that will improve our lives," said Tohoku University President Hideo Ohno at the reception following the blessing ceremony.
Also in attendance at the event were senior members of the university, executives of JX Nippon, officials from the Ministry of Education, Culture, Sports, Science and Technology, Ministry of Economy, Trade and Industry, as well as local government.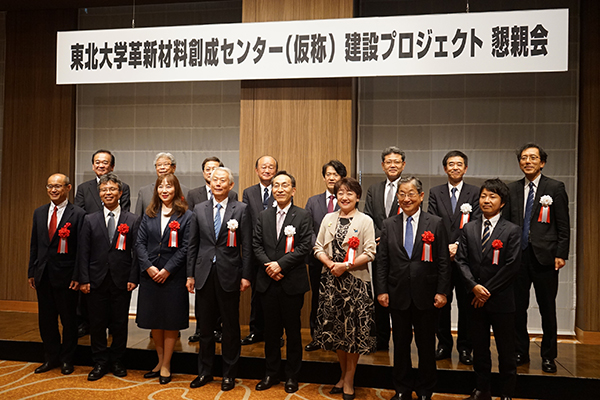 News in Japanese
Contact:
Industry-University Cooperation Division
Tohoku University
Tel: +81 22 795-5275
Email: liaison

rpip.tohoku.ac.jp
Fax: +81-22-217-4818