In the summer of 2017, Tohoku University and Baylor University got together to create the Humans of Minamisanriku project, to tell the stories of a coastal community that was still recovering from the Great East Japan Earthquake and Tsunami.
The project was modeled after the highly successful Humans of New York series. The students interviewed people from Minamisanriku about the events of 2011, the town's reconstruction efforts and their aspirations. The interviews, done in Japanese and translated into English, were then compiled into a series of powerful videos with subtitles.
The project was so well received that a 2018 version has now been made, with new interviews and fresh perspectives.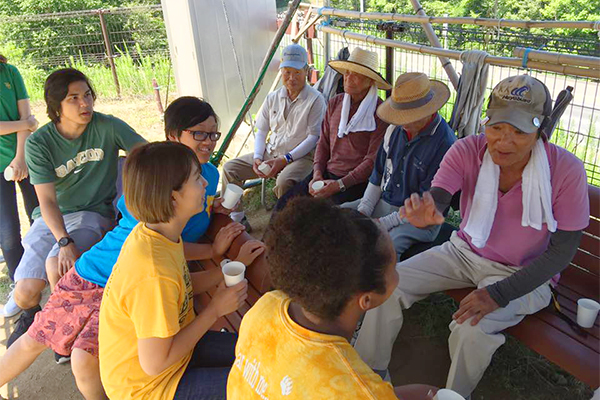 Fifteen students took part in the project that began at the end of July 2018. Seven students from Baylor spent four days in Minamisanriku getting to know the town and visiting children in schools. Eight students from Tohoku University joined them for the weekend to conduct the interviews.
"Most of the participants from Tohoku University had already had some experience visiting disaster affected areas. What was new for them, was the chance to ask frank and honest questions about things that they really wanted to know about," said Senior Assistant Professor Kaori Shimasaki of Tohoku University's Global Learning Center.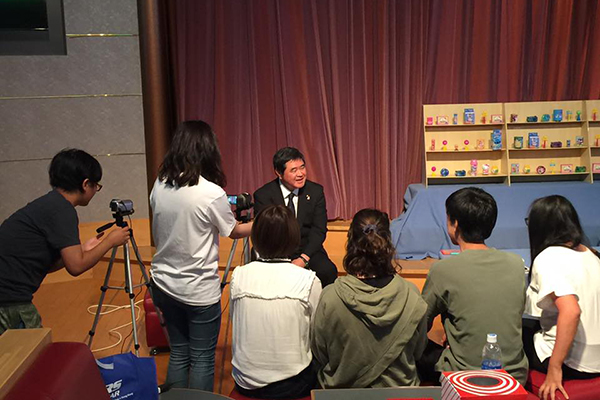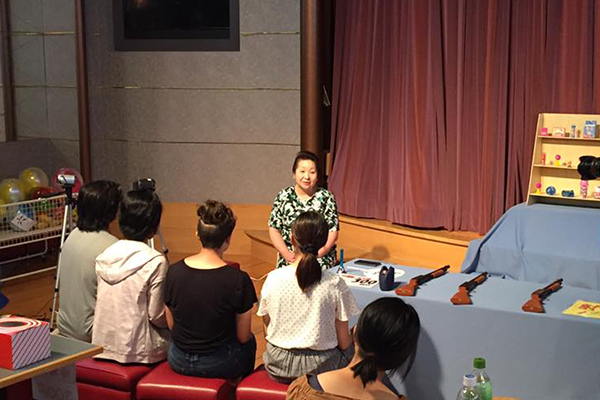 The process of transcribing and translating the interviews was often difficult but it gave the students a chance to reflect on what was said, and to truly understand the feelings behind the words.
"The Humans of Minamisanriku project gives students a sense of responsibility, authenticity, and cross-cultural understanding," said Dr. Yuko Prefume of Baylor University. "It helps students become global citizens who respect and understand the human value of diversity and cultural empathy. I have seen transformative learning in action through this project."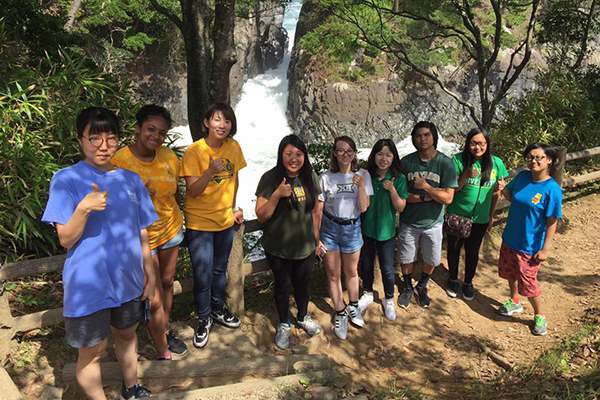 Baylor University runs an intensive Japanese programme called Baylor in Japan (BIJ) every year that focuses on language learning through community service. The Baylor students first visited the tsunami-stricken area of Minamisanriku in 2012, were moved by what they saw and touched by the warmth of the people that they met. The BIJ programme has been volunteering in the community every summer since.
All the videos and interviews from the Humans of Minamisanriku project can be viewed here.
Contact:
Kaori Shimasaki
Tohoku University Institute for Excellence in Higher Education
Global Learning Center
Email: k.shimasaki

m.tohoku.ac.jp