Tohoku University has signed a comprehensive partnership agreement with Philips Japan, to do joint research in the field of health care. The deal, inked in Sendai on June 26, will see the use of digital technology to study human behavioral changes, with the aim of creating innovative products that can improve quality of life.
"We have embraced the Health Continuum as our philosophy to guide innovation," said Frans Van Houten, CEO of parent company Royal Philips, who attended the ceremony. "The Health Continuum describes how people go from being healthy, to becoming sick, how to diagnose them, how you treat them and how you bring them back to a healthy lifestyle."
He added that, going forward, "innovation will play a big role in making the world healthier and more sustainable."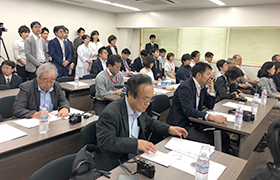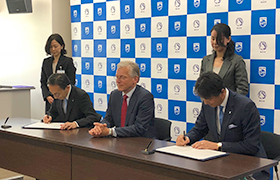 According to Philips Japan, Tohoku University's focus on high quality research, education and training, as well as its infrastructure to observe clinical environments with user-centric approaches to rapid design and innovation, make it the perfect partner in their search for effective global solutions.
For its part, Tohoku University will bring to the project world leading research capabilities in materials science, spintronics, next-generation medicine and disaster science, part of the Organization for Advanced Studies (OAS) which, in the near future, will also include fields such as environmental and Earth science, machine and data science.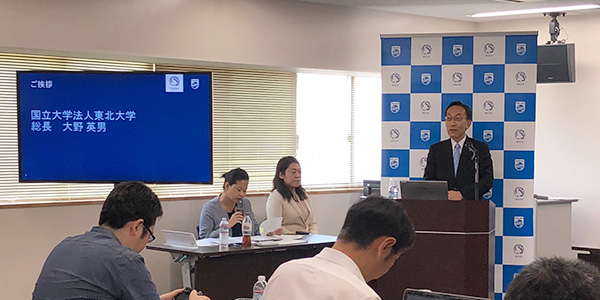 The partnership fits well into the university's goal of creating a dynamic cycle in which the development and commercialization of innovations lead to funding that can enhance further research for social benefit.
"The speed at which today's society is evolving is unprecedented, leading to complex problems within our communities. Tohoku is a rapidly aging region with a declining population, and access to medical care and facilities need to be improved," said Tohoku University President Hideo Ohno.
"This research and development partnership with Philips aims to address some of these issues by combining technologies such as the Internet of Things and Artificial Intelligence. Our hope is to produce not only better, more innovative medical equipment, but also better and more innovative ways of bringing medical care to the people and communities."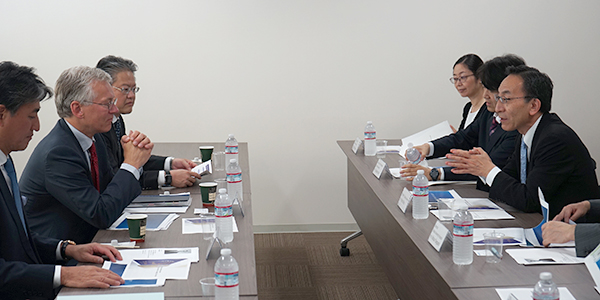 Miyagi prefecture and Sendai city have provided subsidies for the establishment of a Philips Co-Creation Center (CCC), scheduled to open in spring 2019. The center will, among other things, harness health data and provide comprehensive community health care solutions for residents of public housing. And it will do so by engaging in field observation, identifying needs and producing solutions that will hopefully lead to positive behavioural changes.
To coordinate the activities, a Co-Creation Satellite (CCS) has already been set up at Tohoku University's Clinical Research Innovation and Education Center (CRIETO), on Seiryo campus.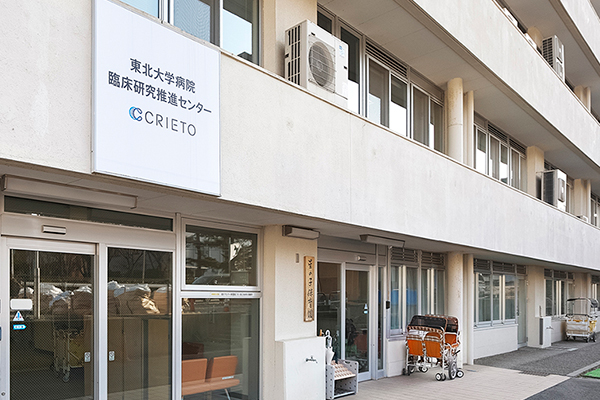 "In the same way that smart phones and computers changed our lives, what we're trying to do here is create products and solutions that people may not be aware they need, until they see it," said Atsuhiro Nakagawa, deputy director of CRIETO's Department of Biodesign.
"Japanese companies have high cutting edge technology but we are not always good at disseminating the information or selling the products. So this partnership with Philips is important because it is a broad, first model for foreign, global companies to set up innovation centers here with us."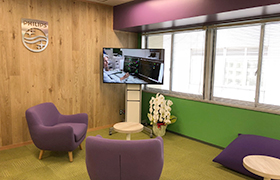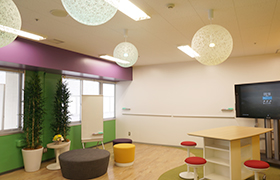 Proposals for long term collaborative themes are still being considered, but work will begin this fiscal year on oral care, followed by sleep and the integrated use of behavioral, health and medical data.
"This agreement with Philips gives us the best possible synergy for further advancements in accessible health care," said Ohno. "I am convinced that together, we will meet the expectations of the local and global communities we are trying to help."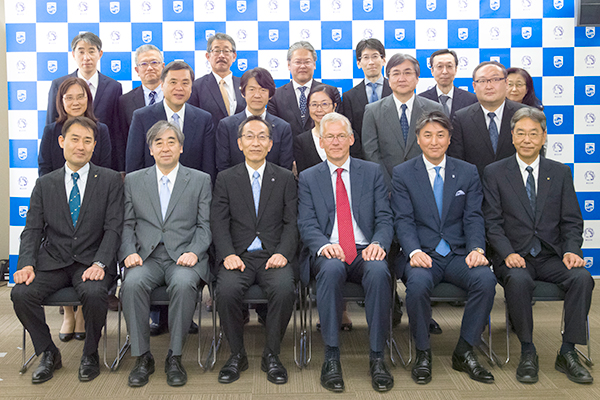 News in Japanese
Contact:
Fusako Kusaka
Department of Biodesign
Clinical Research, Innovation and Education Center (CRIETO),
Tohoku University Hospital
Tel: +81 22 274-3501
Email: asu@crieto.hosp.tohoku.ac.jp