A six-member delegation from the Embassy of Israel in Japan, led by Ambassador Yaffa Ben-Ari, visited Tohoku University on July 28 and called on President Hideo Ohno.
The group was in Sendai for the launch of the "Tohoku-Israel Startup Global Challenge Programme," which is part of the Israeli Embassy's on-going support for reconstruction in the region following the devastation of the 2011 Great East Japan Earthquake.
In this new programme, co-hosted by Tohoku University, Israel will provide lectures and mentorship to promising startups from the Tohoku region, and serve as a role model in global entrepreneurship.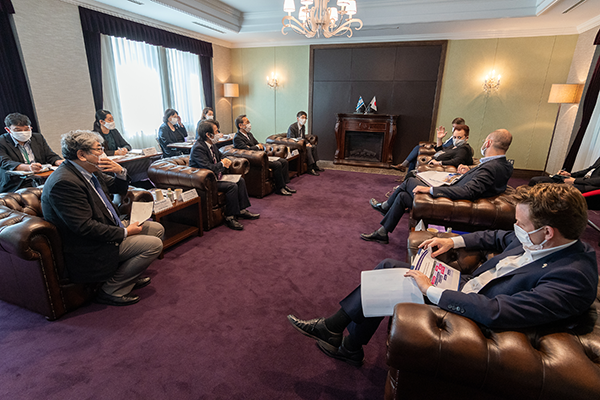 It will run for nine months and comprise 10 startups, including four that originated from Tohoku University:Adansons, Azul Energy, SONIRE Therapeutics and Ball Wave.
At the end of the programme, the startups are expected to be equipped with the mindset and skills for overseas business expansion. If successful, they might have opportunities through Israel's business community and international network.
At the meeting on campus, President Ohno expressed his appreciation for Israel's quick response in sending medical teams to Miyagi in 2011, and for the country's continued support in the decade since.
He also introduced more recent activities at Tohoku University, such as the Green Goals Initiative, the venture creation support package, as well as a Super City concept that is currently being planned in close cooperation with local government.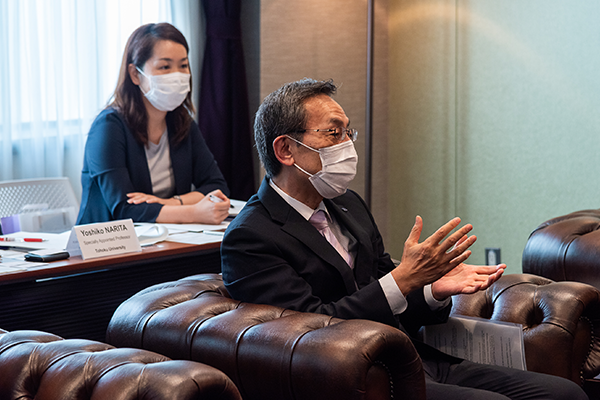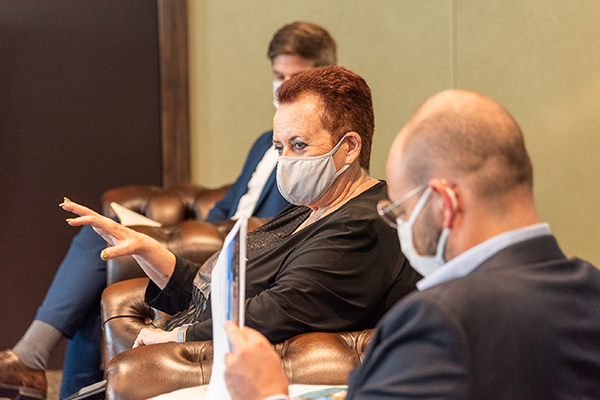 The ambassador pointed to the many similarities between the people of Israel and the Tohoku region, such as having the resilience to overcome disaster. She added that Israel, like Tohoku University, also puts strong emphasis on entrepreneurship, business startups and industry-academia-government collaboration. She said she hopes these similarities would further strengthen ties between Israel and Tohoku University, and produce more opportunities for collaborative research in various fields.
Ambassador Ben-Ari was accompanied by five members of the embassy, including Minister for Economic Affairs Daniel Kolbar, First Secretary Barak Shine, and Arieh Rosen, the Culture and Science Affairs Attaché. Also present at the meeting were Tohoku University EVP for Strategic Planning and Provost Takafumi Aoki, EVP for General Affairs, Financial Affairs and International Relations Toshiya Ueki and EVP for Co-creation Strategy, Disaster- reconstruction and Regeneration Keiichi Sasaki.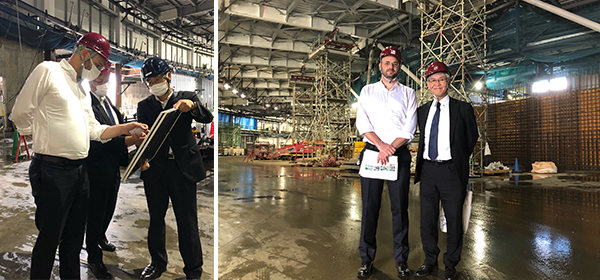 The next day, before leaving Sendai, Culture and Science Affairs Attaché Rosen met with professors at Tohoku University's Center for Innovation and Business to discuss possible collaborations. He also visited the next-generation synchrotron radiation facility that is currently being built at the new extension of Aobayama campus.
When operational in 2023, the facility is expected to be the centerpiece of a regional research complex that will comprise the R&D sites of major universities and companies from around the world.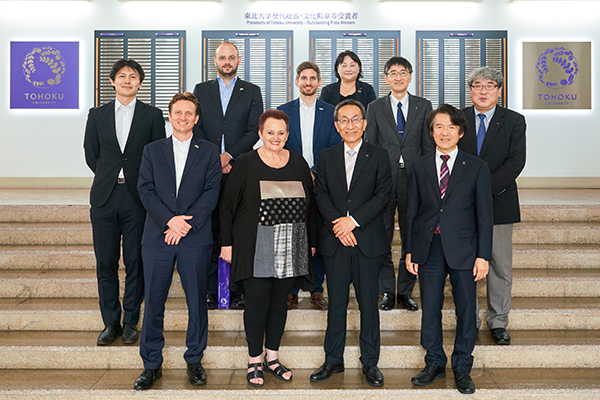 News in Japanese
Contact:
Tohoku University Center for Co-Creation Strategy
Tel: +81-22-217-6044
Email: co-creation-strategy

grp.tohoku.ac.jp