The seven institutions that form Japan's biobank network, have launched the second edition of their popular cross-search system, which gives academic and industry researchers easy access to samples and data held by biobanks nationwide.
The upgraded system now features some 850,000 samples, new information about quality control and consent for use.
Samples will be in line with international standards of quality control such as the Standard Preanalytical Code (SPREC), Biospecimen Reporting for Improved Study Quality (BRISQ), and accreditation from the College of American Pathologists (CAP). Similarly, all consent items must comply with the Data Use Ontology (DUO) established by the Global Alliance for Genomics and Health (GA4GH).
The improved system means that there is now a one-stop service where researchers can access biospecimen and data, rapidly check the quality of the samples and find out if the existing research and development information can be used by private companies.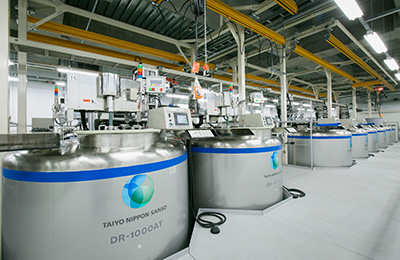 "This efficiency is expected to greatly accelerate the work currently being done in genomic medicine," said Professor Soichi Ogishima, of the Tohoku University Tohoku Medical Megabank Organization (ToMMo).
To complement the upgraded system, a second edition of the Biobank Utilization Handbook has been published. It contains new information about biobank resources, descriptions of biobank operators, and a guide to using the new features of the cross-biobank search function. The handbook can be downloaded from the biobank cross-search system website.
AMED Platform Program for Promotion of Genome Medicine Biobank Cross-Search System:http://biobank-network.jp
The website has also been redesigned and configurated to make the biobank cross-search system easier to use. The content is bilingual, with English and Japanese language options.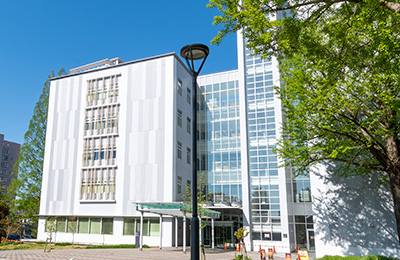 The first edition of the biobank cross-search system was developed and introduced in 2019 by ToMMo with six other institutes, and supported by the Japan Agency for Medical Research and Development (AMED). The six institutes are: BioBank Japan, National Center Biobank Network, Clinical Bioresource Center of Kyoto University Hospital, Bioresource Research Center of Tokyo Medical and Dental University, Tsukuba Human-Tissue Biobank Center at University of Tsukuba Hospital and Okayama University Hospital Biobank.
It is hoped that the expansion of data sharing will contribute to the growth of the network as a social infrastructure essential for genomic medicine.

link in Japanese
Contact:
For research :
Tohoku University Tohoku Medical Megabank Organization
Professor Soichi Ogishima
Tel: +81 22 274-6038
Email: ogishima

megabank.tohoku.ac.jp
For general enquiries
Tohoku University Tohoku Medical Megabank Organization
Professor Fuji Nagami
Tel : +81 22 717-7908
Fax: +81 22 717-7923
Email: pr

megabank.tohoku.ac.jp