The 62nd National Seven Universities Athletic Meet is being hosted this year by the University of Tokyo, and over the next few months, member universities will be competing in some 40 sporting events to decide the winner of this year's tournament.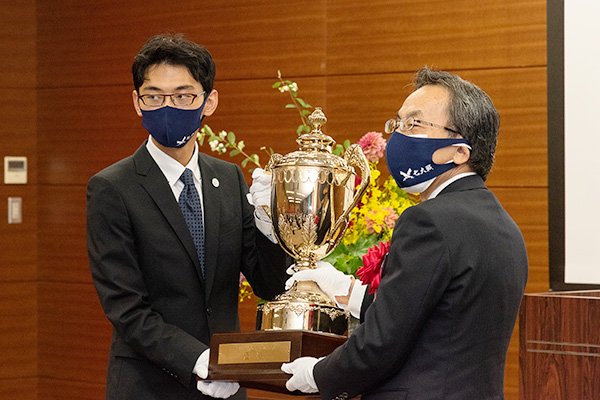 Defending champions Tohoku University will be looking to win an unprecedented fifth consecutive title.
An event to cheer on our athletes will be held on May 22 at the Kawauchi Gymnasium. In-person attendance will be limited to students and staff directly involved in the event, but there will be a live broadcast for all students to watch online.
Date and time: May 22, 2023 (Mon), 6:30 - 7:20 p.m.
Format: Online
Live broadcast from Kawauchi Gymnasium Main Court. Kawauchi North Campus

To watch online:

Registration form: https://forms.gle/4Bn4owx4mG8chb2w7
Registration deadline: May 22, 3p.m.
The seven imperial universities involved in this tournament are Hokkaido University, Tohoku University, the University of Tokyo, Nagoya University, Kyoto University, Osaka University and Kyushu University.
Tohoku University has won 16 championship titles in the tournament's history. Let's all cheer them on to a 17th this year!
Links:
Contact:
Activities Support Section
Tohoku University Education and Student Support Department
Tel: 022-795-3983