The Tohoku University Alumni Network held an online get-together on June 19, for former students, faculty and staff from all over the world to celebrate the university's Founders Day. The event attracted some 50 participants from 16 countries, several of whom were old friends and former lab-mates meeting again for the first time since they graduated.
Yusuke Hamabata, an alumnus of the Faculty of Law and one of the organizers of the event, kicked things off with a brief rundown of recent news and activities at the university. He spoke of the solemn ceremony in March to mark 10 years since the 2011 Great East Japan Earthquake, and introduced the university's new Green Goals Initiative, which focuses on sustainability, green technology and renewable energy.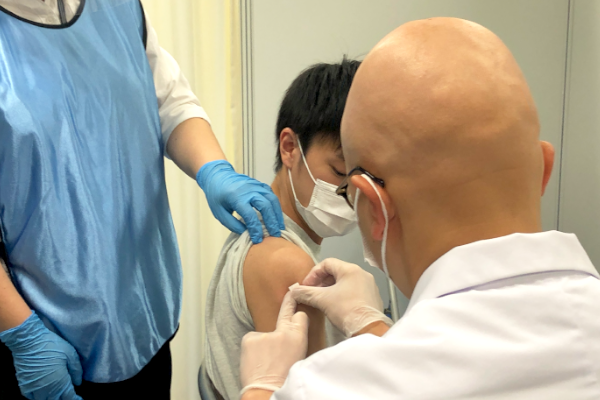 Hamabata, who currently works at the university's Global Engagement Division, also gave an update on the COVID-19 situation, and described the large-scale coronavirus vaccination centre downtown that Tohoku University, Miyagi Prefecture and Sendai City jointly set up in May.
On a lighter note, students enjoyed two rounds of 100 yen breakfast deals in spring, thanks to the Tohoku University Fund, and the generosity of a couple of alumni who donated "sangen pork" from their farm and meat business in Gunma. "If any of you here have something you would like to donate to support our current students, please send us a message!" Hamabata said with a smile.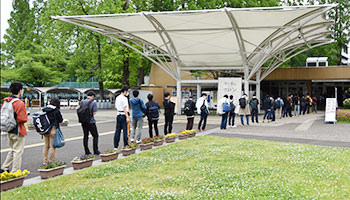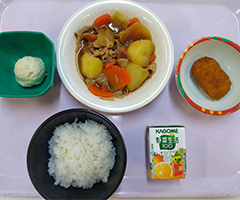 After the update, participants were assigned to breakout rooms for two 30-minute informal chat sessions. Many rooms were filled with nostalgic stories of student life. "I miss the snow, the sakura and especially the festivals," said Mohd Hafizal Mohd Isa, a Malaysian who graduated in 2013. "I love that Japan is so high tech but still keeps so much of its traditional roots."
Chaterine Altmann, from Australia, agreed. "There's something about Japan that makes you feel at home. I definitely consider Sendai my second home."
The chat sessions also gave the alumni the chance to expand their social and professional network by getting to know other members with similar interests. "It was very productive," said Jorge Ascencio who's from Peru. "Aside from talking about Sendai, we also shared a bit about our work and I think most of us had 'climate change' as an issue in common. We got along very well and exchanged contacts, and might even be able to do some collaboration."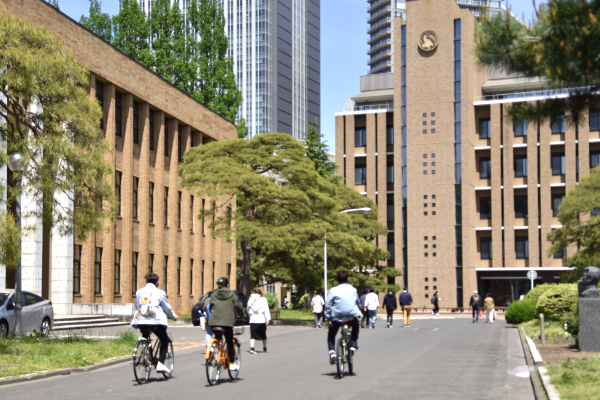 With everyone happy to reconnect, Hafizal had a suggestion. "Every student is given an email address, but once you graduate, you cannot use that address anymore and then you lose touch with your lab members," he said. "So if the email that Tohoku University gives students can be easily converted to alumni email - maybe by just adding the word 'alumni' - that would be great because then we can stay connected even after we graduate or leave Sendai."
Altmann added that it would also be nice to have an in-person reunion in Sendai when it's safe to travel. "We come from different eras - I was at Tohoku University in the '80s and '90s, some were there in the 2000s and beyond - but we all seem to have one thing in common, and that is we miss Sendai. It was nice to hear that everyone else has the same yearning to go back for a visit."
The Tohoku University Alumni Network organizes activities several times a year. The Network is open to all alumni and is free to join. Members will get dedicated alumni and university news, as well as access to special events like this get-together.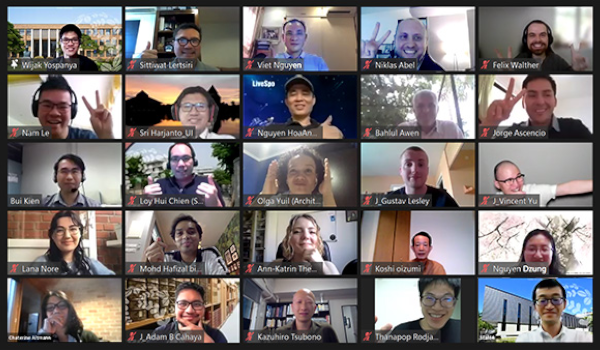 Contact:
Global Engagement Division
Tohoku University
Email: kokusai-r

grp.tohoku.ac.jp