The Sendai Aoba Matsuri Festival is held every year in May. The festival signifies the arrival of spring, and a major highlight includes the 'suzume odori' or 'sparrow dance.'
The origin of the dance dates back to the building of Sendai castle in 1603, when stone masons danced like sparrows, at a feast before the famous samurai lord: Masamune Date.
The Tohoku University International Team performed in the festival on May 17 and 18. The weather on both days was exceptional, attracting 960,000 festival goers.
The team consisted of 41 Tohoku University students, approximately half of them being international students from 14 different countries. Members performed wearing purple happi coats and were well received by roadside crowds.
A student from Thailand spoke of their participation, "Today's experience is really special to me. I'm very happy I've been able to contribute to the preservation of this unique Sendai tradition."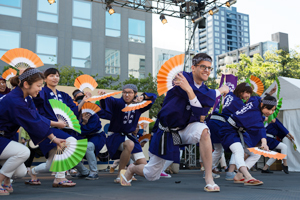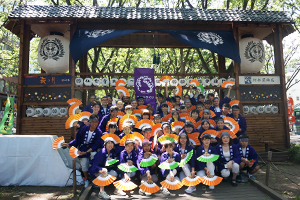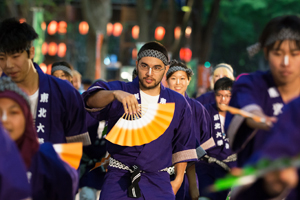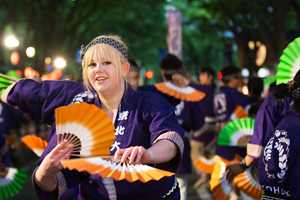 Contact:
Global Learning Center, Tohoku University
Etsuko YAMADA
TEL:022-795-3731