SCRUM, a student group at the Tohoku University Volunteer Support Center, recently held a workshop in English for international students interested in helping out in the region's disaster affected areas.
The workshop featured a brief introduction to the events surrounding the 2011 Great East Japan Earthquake, and an explanation of the current status of the cities still affected by the disaster. SCRUM members also shared their own experiences volunteering in those communities, and spoke of the three general types of support they usually offer - manpower, education and participation in local events and festivals.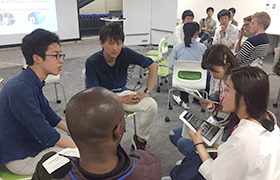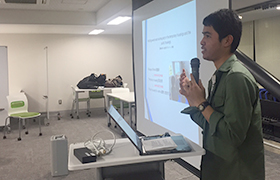 For example, last December, some 35 student volunteers spent two days in Rikuzentakata. There they observed the city's rebuilding efforts and helped with a reforesting project by making bamboo screens to protect planted seedlings.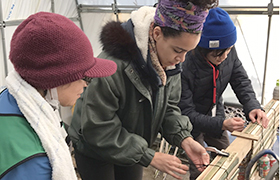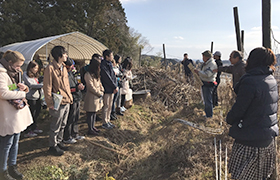 And earlier this year, SCRUM organized a tour that brought a group of muslim students to Ishinomaki where they tried halal Japanese food, and shared aspects of Islamic culture with the locals.
"Recently there's been a lot of interest in reaching out to muslim tourists and customers," said Ayril Amry, a SCRUM member from Malaysia. "Local companies want to know about Islamic culture and the needs of muslim people, so they sometimes ask us for our feedback on their products. By giving them information and our opinions, we hope we can help the companies grow and maybe help the local economy improve."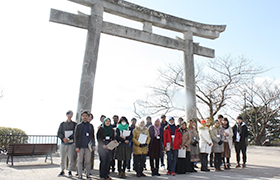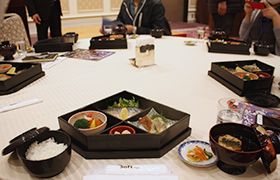 SCRUM has activities all year round, but members say they notice a difference when there is a mix of local and foreign students on the tours.
"When it's just Japanese students on the tour, sometimes the local people we meet are hesitant about sharing their stories," said Shunsuke Otsuki, a SCRUM leader. "I think they are shy because in Japanese culture we don't share our misery with strangers. But somehow, international students are able to get them to open up."
Amry agrees. "The people in disaster affected areas hardly get to see people from other countries. So just by visiting them, talking to them, listening to them and sharing ideas with them, international students can really inspire the people they meet and bring energy and happiness to them."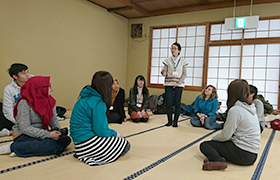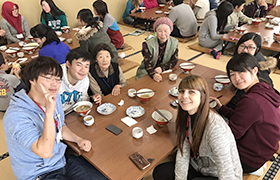 SCRUM hopes that in addition to joining their tours, more international students will go a step further and sign up as members.
"We're recruiting new members. It used to be difficult for international students because our meetings are all in Japanese," said Otsuki. "But we are trying to change that. If we can get more international students involved, we can have more activities and meetings in English."
The next SCRUM event with English language support will take place on June 11 in Arahama. Participants will clean the beach and promote local agriculture by planting sweet potatoes. As with most SCRUM events, there will also be interaction and engagement with local community members. For more information, contact SCRUM via the email below.
Contact:
SCRUM
Tohoku University Volunteer Support Center
Email: vol.tohoku.univ@gmail.com