On December 6, Ambassador of Israel to Japan Gilad Cohen led a delegation on a visit to Tohoku University, where they met with President Hideo Ohno to discuss further collaboration.
President Ohno welcomed the Ambassador and congratulated him on his appointment as Ambassador. He also gave his gratitude for the support that Tohoku University and the Tohoku region have received from Israel.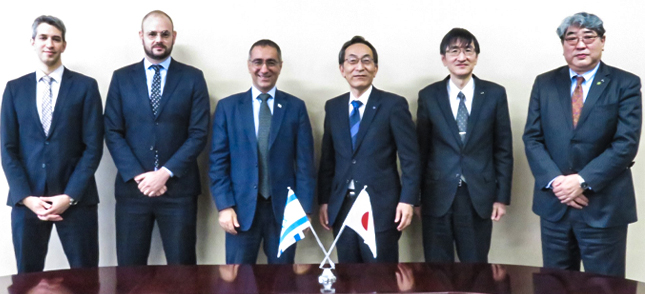 Ambassador Cohen expects researchers of Japan and Israel to maintain and further connections. He cited the visits of Nobel laureates related to Israel, such as Professor Albert Einstein, to Tohoku University and the Next Generation Synchrotron Radiation Facility at Aobayama New Campus as building blocks for future connections. With Israel being a pioneer in areas of high technology and innovation, Ambassador Cohen also expressed his hopes that Japan takes advantage of Israel's strengths to create a bright future.
The year 2022 marks the 70th anniversary since the establishment of diplomatic relations between Japan and Israel. The meeting wrapped up by reaffirming both sides' commitment to further collaboration.
Before the meeting with President Ohno, the Ambassador visited the construction site of the Next Generation Synchrotron Radiation Facility, which is expected to be the centerpiece of a new regional research complex, and the Tohoku University Archives. Professor Masaki Takata and Associate Professor Satoshi Kato provided detailed explanations at each respective facility.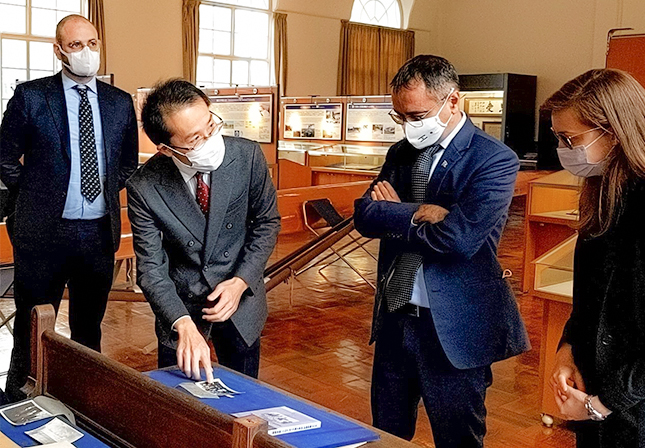 Contact:
Tohoku University Global Engagement Division
Tel: +81-22-217-4844
Email: kokusai-r

grp.tohoku.ac.jp