On February 4 2015, Shanghai Jiao Tong University Vice President Dan Wu and his entourage paid a courtesy visit to Executive Vice President Nobuyoshi Hara, and exchanged opinions about student exchange currently taking place.
Shanghai Jiao Tong University and Tohoku University entered into a university level agreement in October, 2009. Since its establishment, both universities have introduced a graduate level program to develop global careers through an expanded study abroad system. They also promote student exchange as a means of encouraging cross cultural communication.
After holding talks, the party had a tour of the lecture hall where Chinese literary giant, Lu Xun once studied.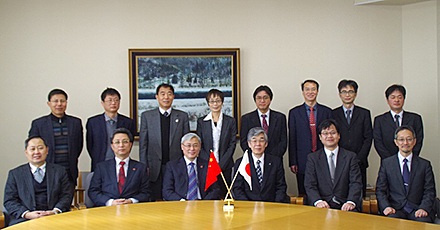 Contact:
International Exchange Division
Tel: +81-22-217-4844