On October 17 a small contingent from the National University of Mongolia, led by President Tumurbaatar Yadmaa, visited Tohoku University.
The group was welcomed by President Susumu Satomi, who introduced the current research initiatives at Tohoku University. Hitherto both sides have only exchanged a few researchers, and President Yadmaa expressed his hope that the two universities will be able to conclude a more formal exchange agreement in the near future.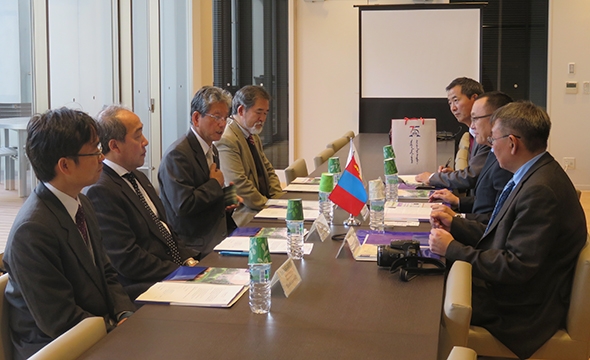 President Yadmaa said that Mongolia could benefit from using satellites for disaster prevention and mitigation, and for the efficient use of agricultural land. He was therefore interested in the collaborative research and development of microsatellites conducted by Tohoku University with countries in Southeast Asia such as the Philippines.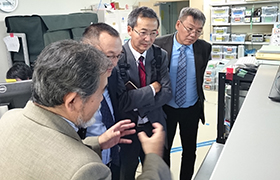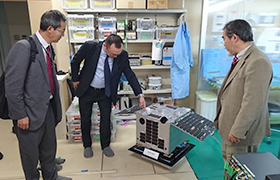 The group visited the Yoshida-Kuwahara Laboratory at the Graduate School of Engineering's Department of Aerospace Engineering, where research and development of microsatellites is being carried out. There, President Yadmaa spoke with Professor Kazuya Yoshida about both current research trends and the possibility of future collaboration.
Contact:
International Exchange Division
Tel: +81 22 217-4844
Email: kokusai-r@grp.tohoku.ac.jp