Over the next seven weeks, there will be food trucks on Kawauchi-kita Campus, aimed at giving students, faculty and staff some new options for lunch. It's hoped that the trucks will create a lively outdoor atmosphere on campus as the weather improves in spring.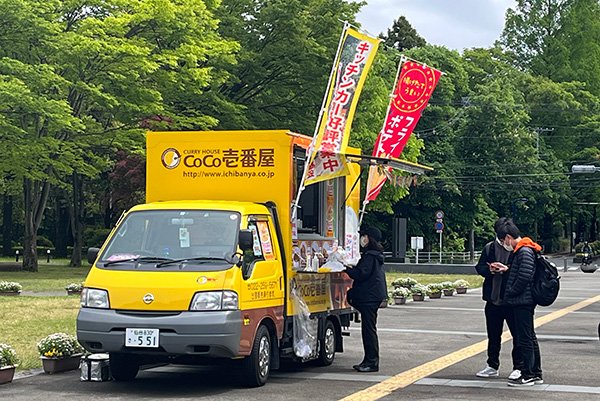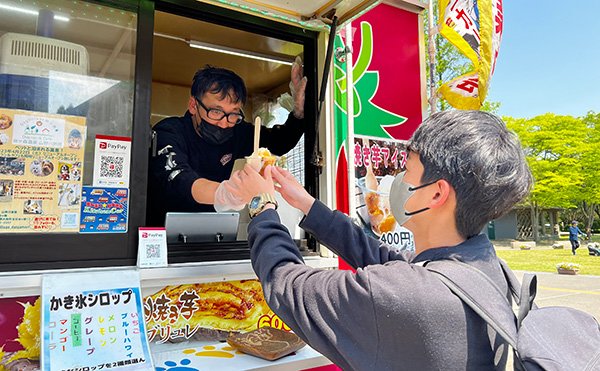 Described as a "mobile kitchen," the service is currently on a trial run, with different types of food offered each day. The menu in the first week ranged from curry rice and takoyaki to fried chicken bento, with sweets and ice cream proving especially popular.
"It's a bit expensive but it's fine to treat ourselves occasionally," said a student who was enjoying a post-lunch ice cream with her friends. Other students said that the diverse menus offered by the trucks make lunch more interesting.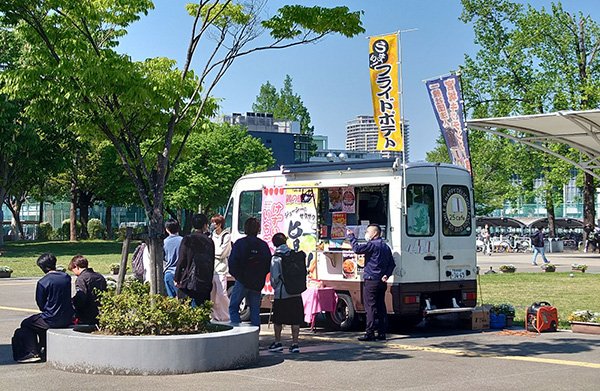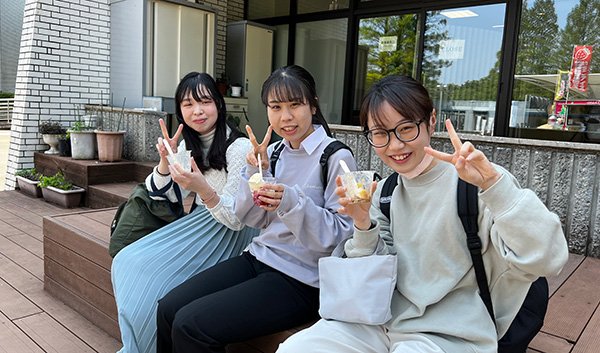 To assess the feasibility of having these food trucks as a more permanent fixture on campus, a survey is being conducted. Students and faculty who have tried the food trucks are encouraged to fill in the questionnaire.
Period: May 8 - June 23, 2023 (excluding weekends and public holidays)
Time: 11 a.m. - 2 p.m.
Place: Kawauchi-kita Campus
Here's what to expect from the food trucks in the coming weeks (menu pdf). To participate in the survey, please visit: https://c.bureau.tohoku.ac.jp/gakusei-shien/page-42226/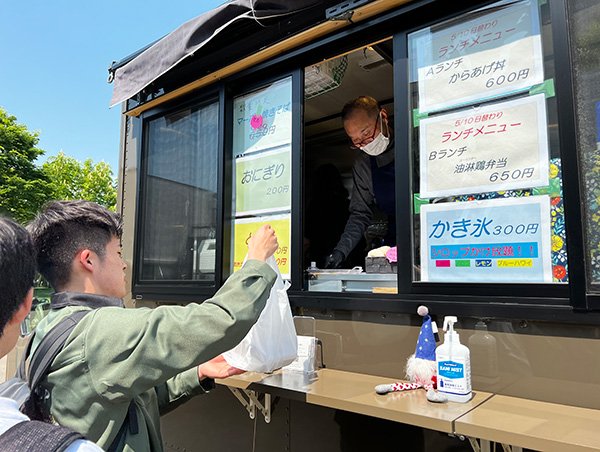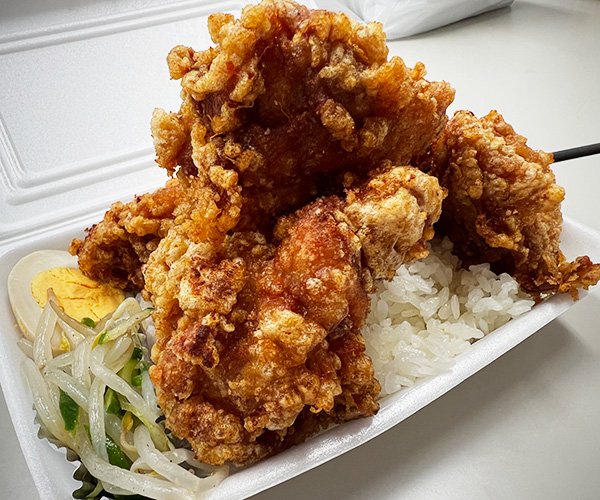 News in Japanese
Contact:
Student Support Division
Education and Student Support Department
Tel: 022-795-4719