The Tohoku Forum for Creativity hosted an international symposium on genome editing at Kawauchi Hagi Hall on July 29, part of a series of special lectures in conjunction with its 5th anniversary.
The event featured leading names in genome editing, headlined by Jennifer Doudna, a professor of chemistry and molecular and cell biology at the University of California, Berkeley, whose breakthrough in CRISPR technology in 2012, led to revolutionary changes in life science, agriculture and medical research.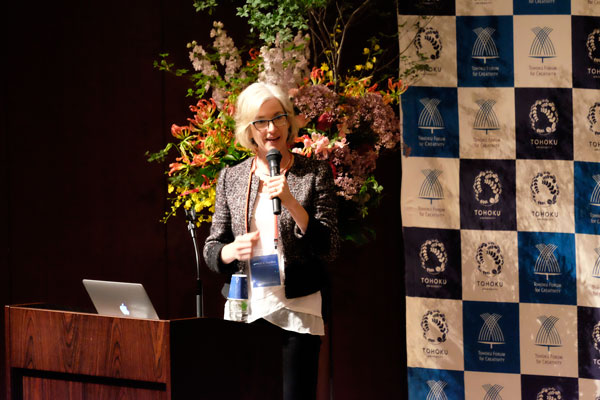 Doudna, who is also a Howard Hughes medical investigator, spoke of being inspired by James Watson's book "Double Helix," and her work with Professor Emanuel Charpentier, that led to the development of the CRISPR/Cas9 gene-editing technology. The technology dramatically shortens the time needed to edit the genome, compared to traditional methods of using homologous recombination in embryonic stem cells.
Doudna introduced various applications of the CRISPR/Cas9 systems in not only life science but also in medicine and agriculture.
While genome editing is widely regarded as a positive scientific breakthrough, it is not without controversy, as critics have warned of abuse in human genetic engineering. Doudna addressed those concerns in her lecture, specifically speaking out against the use of the CRISPR/Cas9 systems for genetic manipulation to produce "designer babies."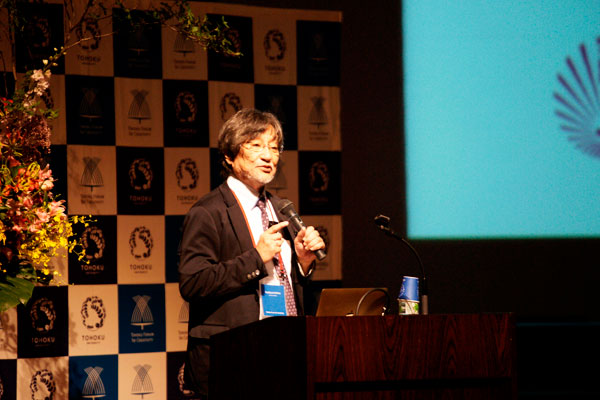 Professor Yoshinobu Ishino of Kyushu University, who discovered the unique palindromic DNA sequences that were later named CRISPR, also spoke at the event, and offered this advice to the young researchers in the audience: research is exciting but often laborious, so the most important characteristic of a successful scientist is a curiosity that is strong enough to drive the work.
Other distinguished speakers at the event included Professor Shiomi Mikiko, an international researcher in the field of RNA biology at the University of Tokyo, Professor Aikiko Sugimoto from the Graduate School of Science and Dr. Masunari Morita from the Graduate School of Medicine.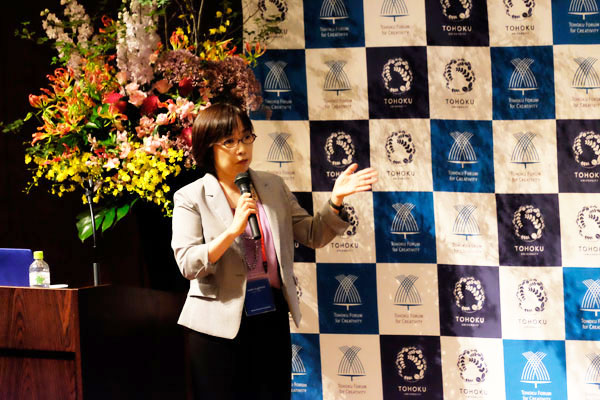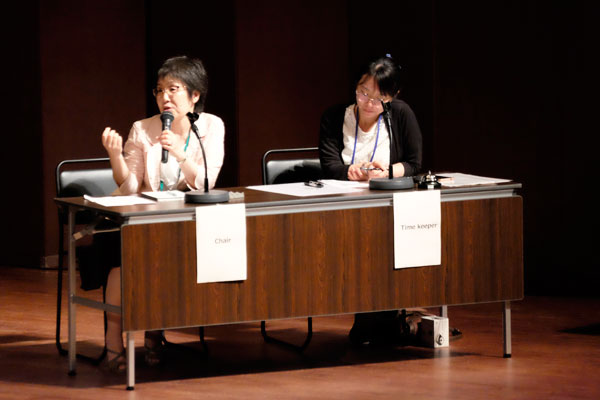 The symposium attracted some two hundred graduate and undergraduate students - many from abroad - who participated in the lively Q&A and discussion sessions that followed each lecture.
Tohoku University's young biomedical researchers, who are using genome editing techniques in their work, also contributed to the symposium by presenting their posters.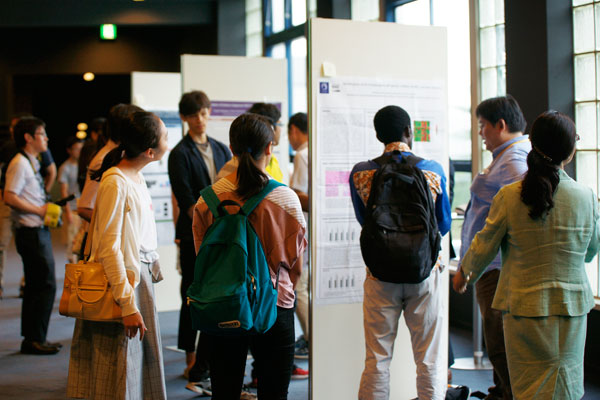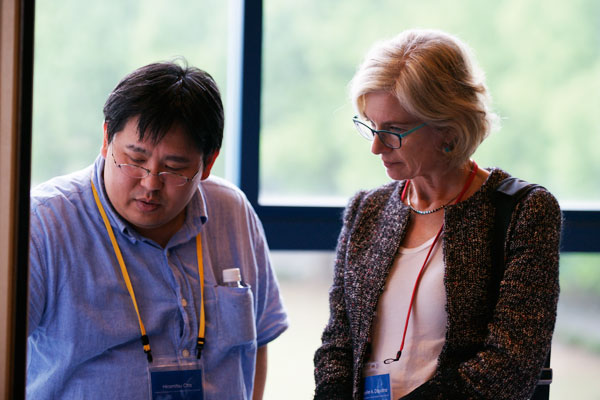 "It was a great opportunity for our young researchers to meet and learn from such outstanding experts," said Tohoku University Vice President Noriko Osumi, who organised the symposium. "And it wasn't just the students who got to meet amazing people," she added, "Professors Doudna and Ishino, who have known each other by name and reputation for a long time, had never met before now. So it was exciting for all of us, to have them both involved in this event."
The Tohoku Forum for Creativity (TFC) was set up in 2013 as an international visitor research institute to facilitate collaborative research. Through symposia and other events, the TFC is committed to creating a stimulating environment to promote interdisciplinary research and foster the mentoring and development of young researchers.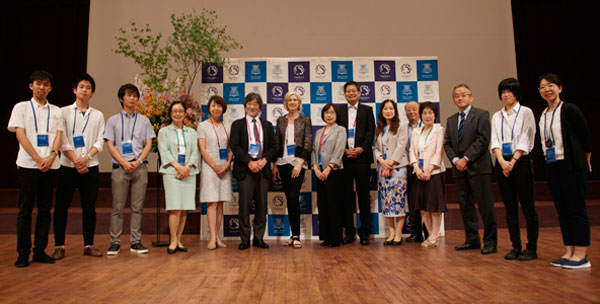 Contact:
Tohoku Forum for Creativity
Email: creativity

ml.tohoku.ac.jp
Tel: +81 22 217-6091
Website:
http://www.tfc.tohoku.ac.jp/