Tohoku University's International Research Institute of Disaster Science (IRIDeS) and the Association of Pacific Rim Universities (APRU) Multi Hazards Program hosted a seminar online on June 17 to discuss strategies and early recovery lessons from the COVID-19 pandemic.
Moderated by Professor Rajib Shaw of Keio University, the international panel of speakers represented perspectives from the United Nations, government, the private sector and academia.
Shaw described the COVID-19 pandemic as "one of the longest live disasters" of our time, and warned of seasonal dangers, such as typhoons and heatwaves, that still await. "It will be a long journey so we need some strategies to learn to live with risk."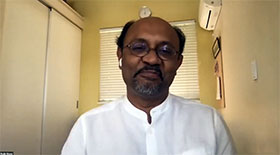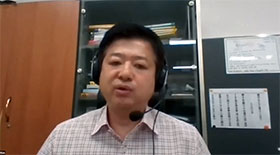 Kicking off the lectures was Yong-kyun Kim, Director General of South Korea's National Disaster and Safety Control Center. He attributed his country's success in "flattening the curve," to decisive and transparent government policies and the extensive use of innovative technology.
He cited regular government updates through text messaging and other forms of communication that helped authorities win the public's trust and cooperation. ICT-based systems and mobile phone apps also gave the government some control in monitoring persons from high risk areas or those who are supposed to be in quarantine.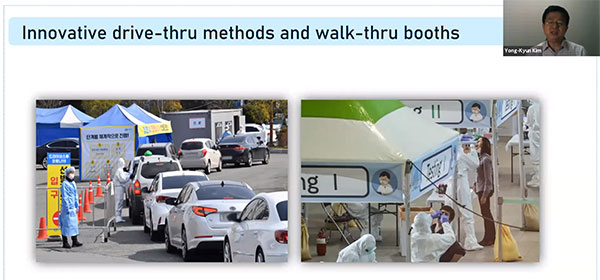 But perhaps the most effective Korean response to the pandemic was the widespread testing, contact tracing and rigorous treatment, which Kim described as "the 3T strategy." An innovative drive-through testing method allowed people to be tested from their cars, or to walk through a booth. Because the RT-PCR tests could return diagnostic results within six hours, positive cases were dealt with quickly, said Kim.
Loretta Hieber Girardet, who heads the United Nations Office for Disaster Risk Reduction for Asia and the Pacific, explained how the UN has been working to prevent COVID-19 from derailing the work that had been going on around the world on achieving Sustainable Development Goals.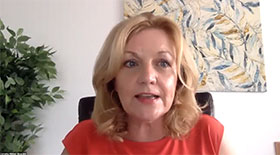 "The world has been looking at COVID-19 as a health crisis, but it goes far beyond that," she said, adding that the UN has been developing a framework to support countries on issues like urbanization, gender equality, human rights and green recovery.
Antonia Yulo Loyzaga, President of the Philippines National Resilience Council, spoke on how the private sector can build resilience, and had three recommendations: understand local risks and vulnerabilities, invest in early detection and warning systems, and have a pre-disaster recovery plan.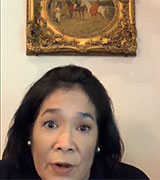 She said companies should build their crisis management capabilities by learning from best practices across all sectors, adding that conventional corporate social responsibility is no longer enough. Disaster risk reduction, especially health security, should be embedded in the core values of all corporations going forward.
Anchoring the panel was Associate Professor Takako Izumi from IRIDeS. She highlighted the impact of COVID-19 on universities and their level of preparedness to meet the challenges.
Izumi, who is also the director of the APRU Multi-hazards Program, shared the results of an April survey of 65 universities in 29 countries, which revealed that nearly half of them did not have sufficient organisational preparedness when the pandemic struck.On the academic front, some institutions also struggled with the shift from traditional classroom learning to online-based learning.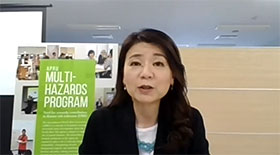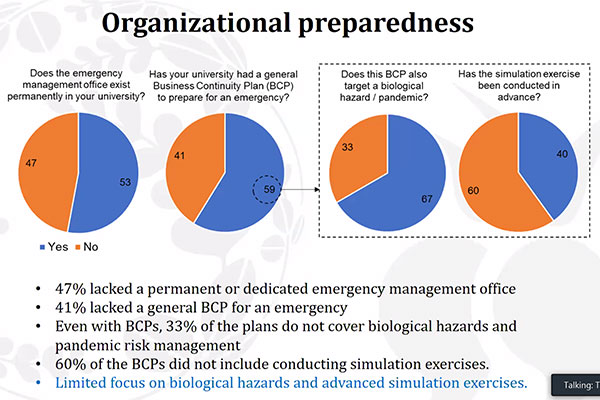 Izumi concluded that the following adjustments need to be made to ensure better preparedness in the future:
- have adequate business continuity plans (BCP) and emergency management units
- use a blended learning approach to education
- raise awareness of not just natural disasters, but also biohazard and health risks
- build a network with other stakeholders and be part of a wider DRR agenda
- have designated funding to scale up preparedness
"We see from this pandemic that an all-hazards approach to risk assessment is vital for academic institutions. This includes their emergency response mechanism, as well as information sharing and risk communication systems, such as early warning and evacuation plans," said Izumi. "It's also important to have drills and stress tests before the disaster, to make sure the plans work."
The 90-minute event wrapped up with the panelists reiterating the need to understand the interconnected nature of risks. "Certainly COVID-19 for us is a wake-up call around systemic risks," said Girardet. "You cannot look at risks in isolation."
Contact:
Takako Izumi
Associate Professor, IRIDeS, Tohoku University
Director, APRU Multi-Hazards Program
Tel: +81-22-752-2073
Email: izumi

irides.tohoku.ac.jp