The "Architecture and Urban Design for Disaster Risk Reduction and Resilience" (ArcDR3) initiative, hosted a forum on "New Agendas for Regenerative Urbanism" on June 27.
It was the first in an ambitious series of conferences and exhibitions by ArcDR3, a global partnership established in 2019 by xLAB at UCLA, IRIDeS at Tohoku University and Miraikan, the National Museum of Emerging Science and Innovation in Japan.
Eleven major universities from regions familiar with recurring risks of natural disasters were invited to engage in a practical "design studio," to explore new strategies for risk-resilient environments across the Pacific Rim.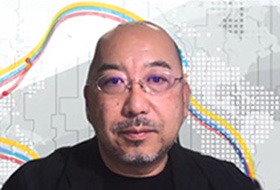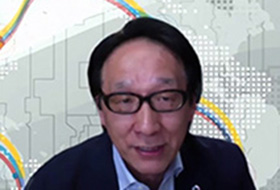 "We are living in the Ring of Fire where earthquakes, tsunamis, volcanos and many other natural disasters happen, so we need to do something to reduce the risk," said Professor Fumihiko Imamura, Director of Tohoku University's International Research Institute of Disaster Science (IRIDeS). "The purpose of this initiative is to have more effective integration of theory and practice, by creating an international platform for the exchange of knowledge on environmental design."
Hitoshi Abe, a renowned architect, alumnus of Tohoku University and a professor at UCLA's Department of Architecture and Urban Design, added that the development of alternative sustainable regenerative design models "would better enable urban designers to prepare for the complexities of the changing urban environment."
The symposium comprised three panel discussions on regenerative urbanism, where participants identified the biggest threats to urban environments around the world.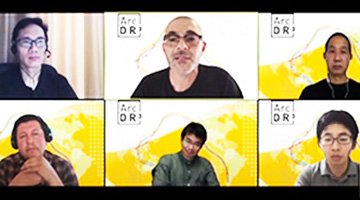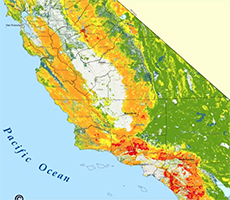 In the first session, themed "Earth, Wind and Fire," the panel addressed the design, protection and preservation of architecture in the face of climate threats such as hurricanes, typhoons and wildfires.
With climate change severely affecting weather patterns, urban areas such as Los Angeles, which are inherently prone to wildfires, have become "a hotspot of catastrophe," said Jeffrey Inaba, an associate adjunct professor at UCLA's Department of Architecture and Urban Design.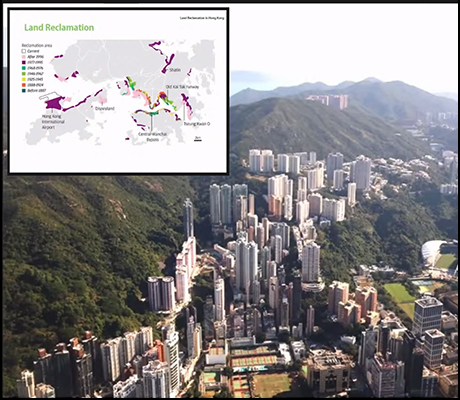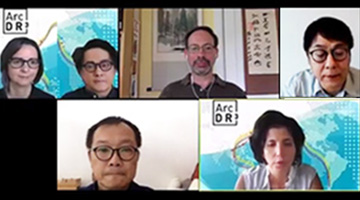 In the next session on "Water," panelists discussed the dangers caused by rising sea levels, especially in densely populated countries with large areas of reclaimed land, like Singapore.
It's a problem too for Hong Kong, which has turned to "tower typography" to accommodate a large population on limited and reclaimed land.
Draughts and floods are also devastating perennial problems for many countries in the Pacific Rim, leading to public health threats, property damage and ecological loss.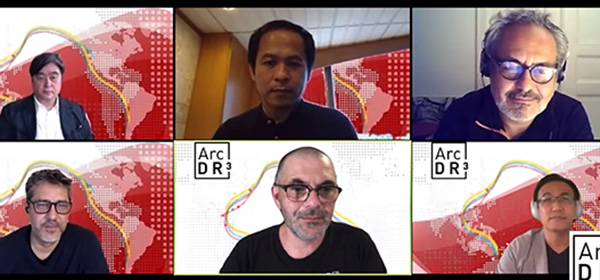 The final discussion session focused on "Multi-hazards," a concept of compound disasters and recurring problems.
Associate Professor Shinya Okuda of the National University of Singapore's Department of Architecture, spoke on "climate departure," and the strategy of bringing nature into high density urban areas to mitigate carbon emission, and adapt to extreme weather conditions.
"Singapore is a little red dot on the equator. There is no way to mitigate global warming on its own," he said. "However if we can demonstrate the feasibility of coexistence of spontaneous nature and high density urbanism, it could be a model for the region."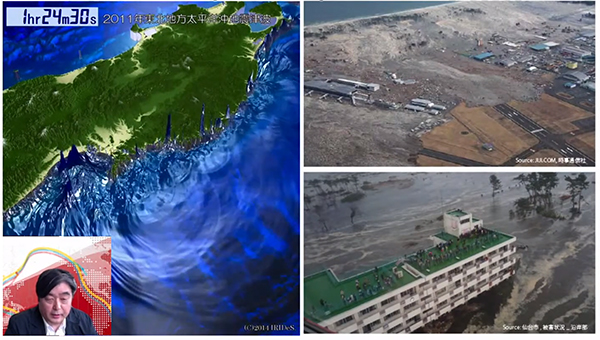 Professor Toshikazu Ishida of Tohoku University's Department of Architecture and Building Science drew on the multi-hazards example of the 2011 Great East Japan Earthquake and how the Fukushima nuclear accident "made the natural disasters of the earthquake and the tsunami far more complicated."
The response strategy has been to focus on Disaster Risk Reduction and to Build Back Better.
"We are always thinking about the future, which is good. But we also need to think about what happened in the past, so that we can be more aware about our planet," said Professor Roberto Moris, of the Pontifical Catholic University of Chile, stressing the importance of understanding the underlying conditions that cause disasters.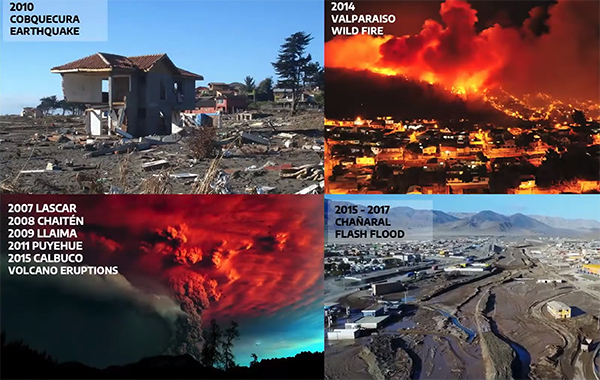 The four-hour symposium also addressed the changes in learning environments and teaching processes due to the ongoing global pandemic. The organisers hope that participants will expand their research capabilities by using the combination of new technology and global collaboration through the ArcDR3 network. "We can make an even better studio than a real studio by using this platform," said Hitoshi Abe, in his closing remarks.
Participants of ArcDR3 will work on solutions to the issues discussed in this first symposium, and will meet again in Japan in March 2021, on the 10th anniversary of the Great East Japan Earthquake.
Contact:
Professor Osamu Murao
International Research Institute of Disaster Science (IRIDeS), Tohoku University
Tel: +81-22-752-2125
Email: murao

irides.tohoku.ac.jp