Four female researchers received the 2022 Murasaki Sendai Hagi Award from Tohoku University President Hideo Ohno at a ceremony on Katahira Campus.
They are: Mei-Fang Chien (Graduate School of Environmental Studies), Motoko Maekawa (Graduate School of Medicine) and Aya Okada (Graduate School of Information Sciences). Yuanyuan Guo (Frontier Research Institute of Interdisciplinary Sciences) was on the TI-FRIS program to visit labs in Lyon, and joined the ceremony from France via Zoom.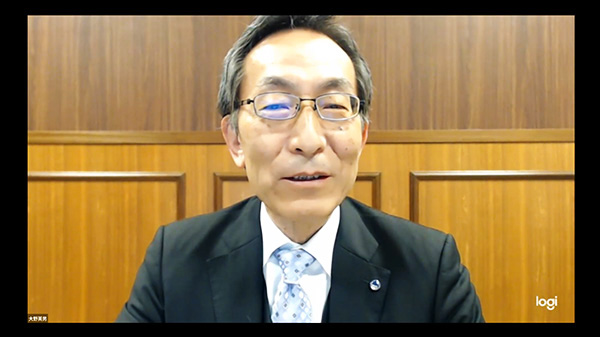 In his congratulatory speech, President Ohno mentioned International Women's Day on March 8, and paid tribute to those who have fought for gender equality over the years. Among them, Chika Kuroda, Ume Tange and Raku Makita, who became Japan's first female university students when they were accepted to Tohoku Imperial University - the forerunner of Tohoku University - in 1913.
"They paved the way for generations of talented female researchers to follow," said President Ohno. "I'm confident that all of you here will also make your mark and will one day play an active role as leaders on the world stage."
The four award recipients each gave a short presentation of their research to an online audience of about 200 people.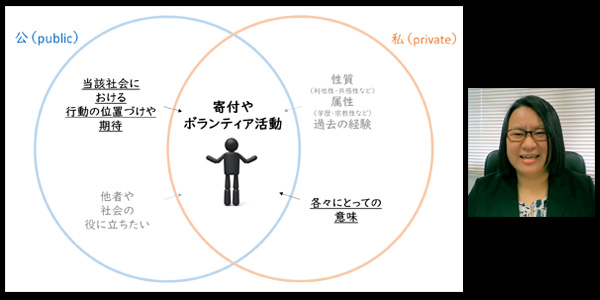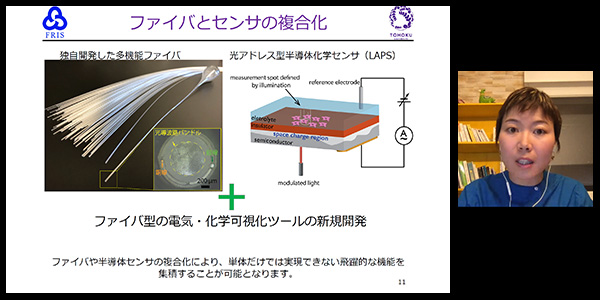 Okada described how her research sheds light on the "giving" behavior of people - why some people donate money and goods, and why some volunteer their skills and expertise. "Giving is a very unique action where people choose to provide private resources to achieve a public purpose," she said. "I take a sociological approach to understanding such behaviors."
In her lecture, Guo said that her lab has been developing mulitmodal sensing fibers as thin as hair, to interface with biological systems. "Such flexible fibers can be implanted into the brain to read out electrical, optical and chemical signals, which allows us study how our brain functions and how it malfunctions as well."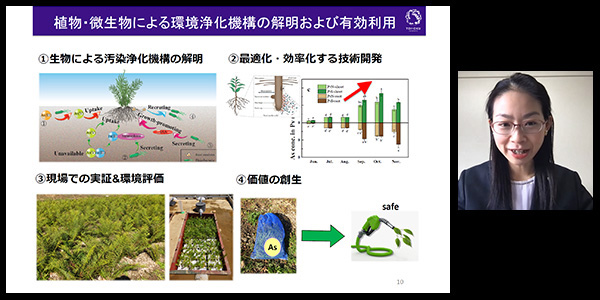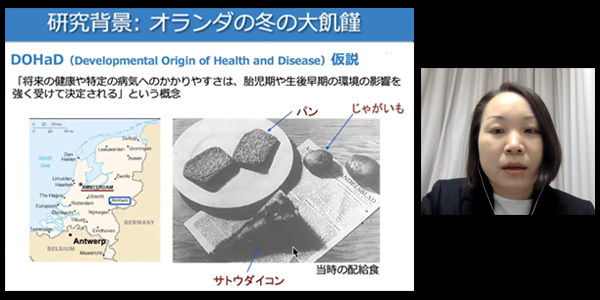 For Chien, bioscience and environmental science are the two cores of her research work. Using arsenic as an example, she explained how microbes work with the arsenic hyperaccumulator to achieve phytoextraction. "So by applying this microbe-plant interaction in field work, toxins like arsenic can be efficiently removed from the soil."
Maekawa said she is trying to better understand the relationship between lipids and the pathophysiology of psychiatric disorders using model animals and human clinical samples. "I hope these studies will lead to the development of biomarkers for psychiatric disorders and the development of new treatments and prevention methods for psychiatric disorders."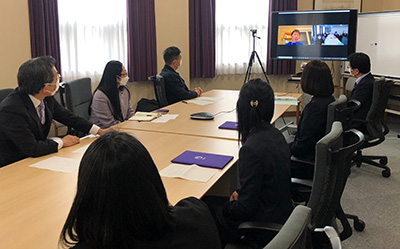 Later that afternoon, the award recipients had an in-person roundtable discussion with President Ohno on topics that ranged from the challenges of balancing work and family, to the lack of time and the burden of reports and paperwork.
For Maekawa, there was comfort in knowing that her fellow female researchers faced similar challenges. "I could understand and relate to the difficulties that everyone here talked about."
"I think one of the most difficult parts for an early career faculty member is the overlap of child-raising and career advancement periods," said Chien. "Although this does not only affect female researchers, it's harder for us to be heard because we are in the minority."

All four recipients also spoke of the support they have received from professors and the university. "I have been extremely fortunate to have amazing mentors along my career path," said Guo. "This award is a true recognition of the support from everyone who has motivated, inspired and supported us along the way."
"I was impressed by how President Ohno was willing to listen to what sounded more like our complaints," said Okada. "I honestly did not expect the discussion to be so candid. Knowing that your boss is willing to listen is extremely important."
Established in 2017, the Murasaki Sendai Hagi Award is given every year to outstanding female researchers at Tohoku University. One winner is chosen from each of the following fields: humanities and social sciences; science and engineering; agriculture and life sciences; and dentistry, pharmacy and health.
The award - which includes a certificate of commendation and a 250,000 yen prize for research expenses - recognizes the recipients' research work, as well as their contributions towards mentorship, and the promotion of gender equality and diversity.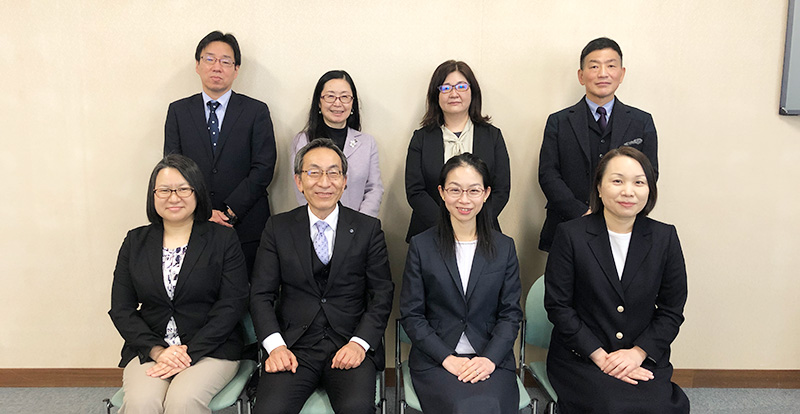 Contact:
Tohoku University Center for Gender Equality Promotion (TUMUG)
Tel: +81 22 217-6092
Email: office

tumug.tohoku.ac.jp
Website: http://tumug.tohoku.ac.jp/en/