Tohoku University's Graduate School of Education hosted a three-part webinar series on how the COVID-19 pandemic is transforming education in the Asia-Pacific region. The webinar consisted of three thematic sessions taking place over a two-week period.
The opening ceremony kicked off the webinar series, with Tohoku University's Executive Vice President, Toshiya Ueki, and Dean of the Graduate School of Education, Professor Tomohiro Yakuwa, delivering opening speeches.
Session 1
Transforming Higher Education in the Era of New Normal: Responses and Prospects
On June 20, scholars from Lingnan University, Tsinghua University, Beijing Normal University, National Chengchi University, Seoul National University, and Tohoku University shared their experiences in responding to the impacts of the COVID-19 on higher education. They talked about ways that institutions in the region can adapt to the "new normal" in a sustainable manner. Speakers agreed to strengthen collaboration in sharing educational resources and know-how to promote higher education in the Asia-Pacific region.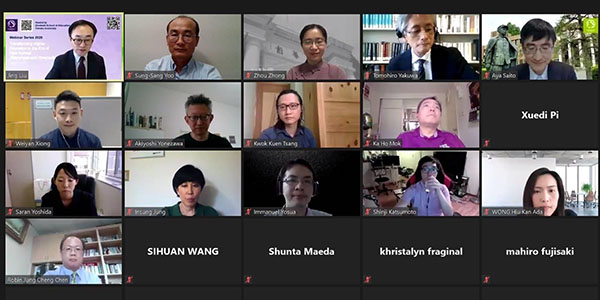 Session 2
No One Left Behind: Keeping Inclusive and Quality Education in Global Pandemic
On June 27 the second session on inclusive quality education in K-12 began. Speakers from the UNESCO Bangkok Office, the East China Normal University, along with a local educational administrator from the Philippines, a local teacher from a high school in Sendai, and a scholar from Tohoku University shared their experiences and observations on the impact of COVID-19 on school education at global, regional, country, local and school levels. Presenters shared their opinions on the balance of online-education and on-site education for fulfilling inclusive quality education for all.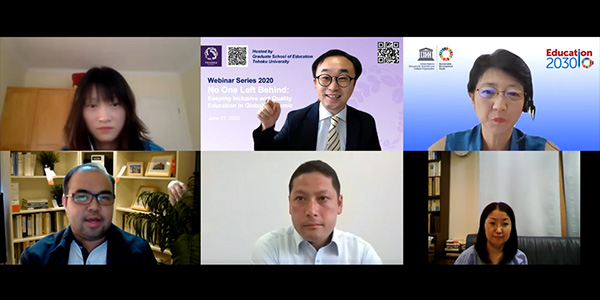 Session 3
Asia Education Leader Forum: On-line Education: Experiences and Prospects
The final session took place on July 4. Professors and students from the Asia Education Leader Course - a course designed to nurture internationally minded professionals to address educational challenges in contemporary East Asia - came together to share their experiences with online learning. Presenters from the National Chengchi University, Korea University, Nanjing Normal University, and National Taiwan Normal University spoke of the challenges facing higher education and their ideas for a post COVID-19 world.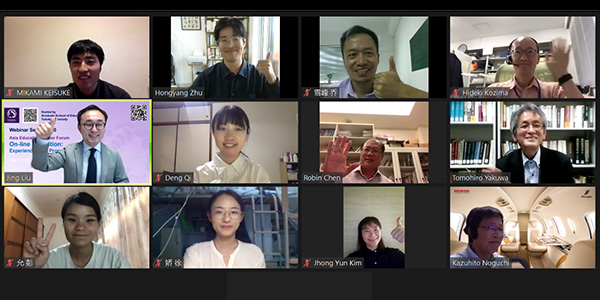 The webinars provided a great opportunity for scholars and students in Japan and abroad to exchange views regarding the impact of the COVID-19 pandemic on education. Tohoku University's Graduate School of Education will continue to promote academic exchanges with scholars and students in the Asia-Pacific region to help foster inclusive, quality, and sustainable education in the region.

News in Japanese
Contact:
Jing Liu, Associate Professor
Graduate School of Education
Email: jing.liu.e8

tohoku.ac.jp