Since the Great East Japan Earthquake in 2011, Japan has faced numerous challenges responding to the multi-pronged disaster that struck the country's Tohoku region. In recent years, changes in ocean conditions and fluctuations in seafood catches, compounded by climate and societal related changes, have threatened social and environmental sustainability.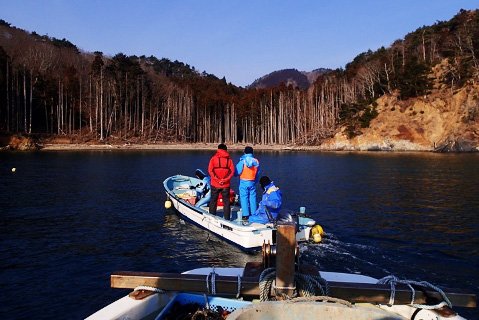 Now, an international team led by researchers from Tohoku University will engage their cross-disciplinary skills, experience, and networks to bring local knowledge and stakeholder collaboration to the forefront of applied ocean/community sustainability research and address the changing fishery populations in the Tohoku region.
The research project, entitled "SEAQUEST," has been awarded funding from Tohoku University's Sustainability Open Knowledge-Action by Connecting Stakeholders (SOKAP-Connect) Program. It is led by Associate Professor Alyne Delaney of Tohoku University's Center for Northeast Asian Studies.
"Our research incorporates innovative scientific approaches, such as environmental DNA (eDNA) and AI, to model fisheries species distribution; but it will also be complemented by socio-ecological concepts such as satoumi and umigyou," says Delaney.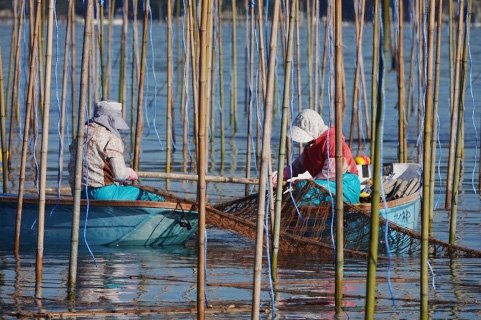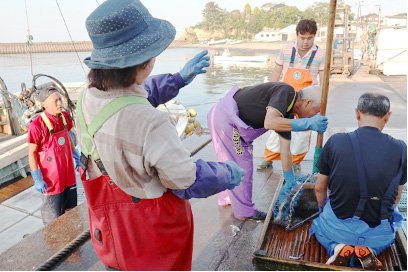 Satoumi combines the Japanese word sato, where one lives, with umi, meaning sea. The concept embodies the strong links formed between humans and coastal/marine ecosystems. Meanwhile, umigyo speaks to the community-wide benefits that the marine and maritime industry brings to local residents.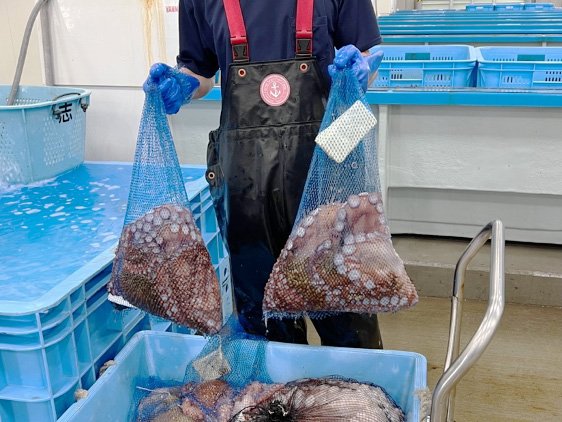 Since the earthquake, fisheries in the Tohoku region have faced uncertainty. Once rich with wild catch, certain fisheries, for example some flounder and octopus species, have inexplicably declined, while others have steadily increased. Ocean conditions are changing, and increasing together with water temperatures are phenomena such as outbreaks of parasitic organisms (suimushi) that damage fisheries and present major uncertainties for local communities regarding the future sustainability of their livelihoods and coastal ecosystems.
To rectify this, the team plans to monitor the coastal ocean, bringing together a community-based, citizen-science network to gather new data from environmental eDNA. Unlike traditional biological surveys, eDNA relies on simple water samples taken from rivers, seas, or oceans. These samples can be done by anyone and pick up DNA left behind by organisms, revealing crucial information, like species distribution and seasonal fluctuations.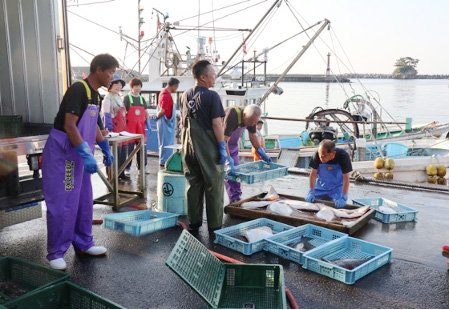 The interdisciplinary team, which also includes Co-Principal Investigators Professor Cheryl Ames and Associate Professor Toyonobu Fujii of the Graduate School of Agricultural Science, is working closely with a wide cohort of stakeholders. These include international research networks such as TBTI and V2V; industry partners representing Miyagi Prefecture fisheries; environmental education centers; fishing stakeholders, including women, from Shichigahama, Higashimatsushima, and Minamisanriku municipalities; and local level collaborators such as tourist agencies, entrepreneurs, researchers from Iwate University, and Tohoku region aquariums.
"Through our interdisciplinary approach that engages the needs and visions of local stakeholders from the start, we strive to combine both local ecological knowledge and western, scientific qualitative and quantitative methods to achieve our goals. True sustainability requires holistic socio-ecological thinking and actions," adds Delaney. "Through doing so, we can increase social sustainability and work with fisheries cooperatives, youth, and the public to better understand the fluctuations in seasonal octopus landings."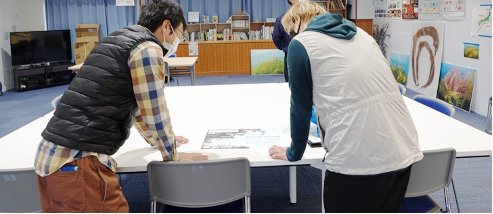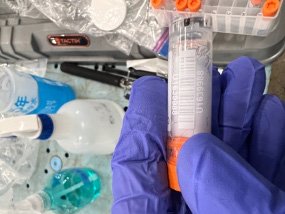 News in Japanese
Contact:
For research related inquiries
Alyne E. Delaney, Ph.D (Profile)
Associate Professor of Environmental Anthropology
Center for Northeast Asian Studies
Tel: +81 22-795-6079
Email: alyne.delaney

tohoku.ac.jp
Website: http://www2.cneas.tohoku.ac.jp/english/staff/delaney_alyne.html
For press inquiries
General Affairs,
Graduate School of Agricultural Science
Tel: +22-757-4004
Email: agr-syom

grp.tohoku.ac.jp