Tohoku University has launched a new crowdfunding campaign with Readyfor, to upgrade and replace ageing medical equipment at its Clinical Skills Laboratory, a training facility run by the Graduate School of Medicine and the Tohoku University Hospital.
Since the start of the pandemic a year ago, Tohoku University Hospital has been accepting critically ill patients with COVID-19 who require specialized treatment.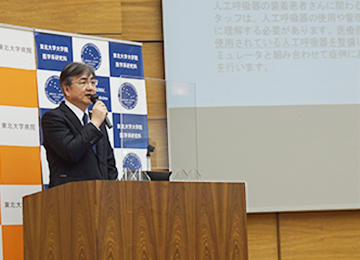 "One of the issues currently being addressed nationwide is the securing of critical care beds," said hospital director Teiji Tominaga at the launch of the crowdfunding campaign on February 2. "In order to treat seriously ill patients, it is essential to have not only hardware such as negative pressure rooms and the latest medical equipment, but also experienced medical personnel to handle them."
COVID-19 patients admitted to the hospital are mainly being treated using ECMO (extracorporeal membrane oxygenation) machines which pump and oxygenate the patient's blood outside the body, and ventilators.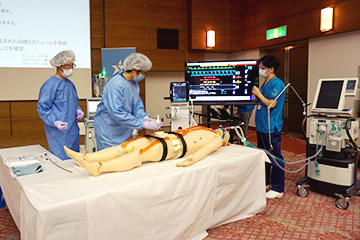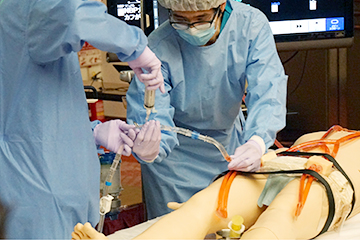 Two doctors and a nurse from Tohoku University Hospital gave a demonstration of how the equipment is used, to members of the media who were at the crowdfunding launch.
Operating these devices, especially around patients who are contagious, require a high level of expertise. So the Tohoku University Skills Lab, as it's known, has been providing education and specialized training to medical institutions across Miyagi Prefecture.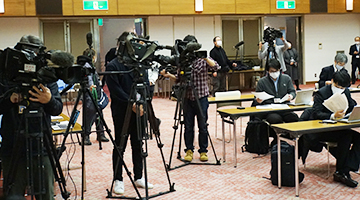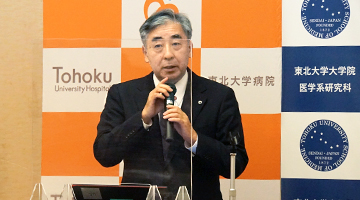 But ensuring the high quality of that training is increasingly difficult because much of the equipment is too old, said Professor Nobuo Yaegashi of the Graduate School of Medicine. "Some do not function optimally, and outdated models mean that trainees cannot learn the latest techniques."
Funds raised in this campaign will go towards buying a new simulator and ventilator, as well as various other equipment upgrades at the Skills Lab. The university has set an initial target of 15 million yen, but hopes to be able to raise it to 30 million if the goal is achieved before April 30.
Crowdfunding project overview:
"Nurturing Community Healthcare and Advanced Medicine During COVID"

Target amount: 15 million yen (to be raised to 30 million if goal is achieved)
Format: All In / Donation type
Campaign period: February 2 - April 30, 2021

Donations to Tohoku University are eligible for Japanese tax incentives.
Donors will get a receipt and a thank you letter.
Donors who contribute 50,000 yen or more will have their names listed on a plate.
The Tohoku University Clinical Skills Laboratory was established in 2012 as part of the university's community medical reconstruction project, to train healthcare workers and medical personnel from areas affected by the Great East Japan Earthquake.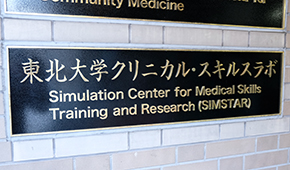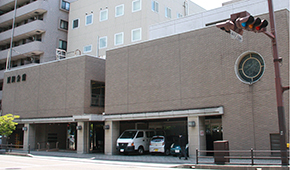 Executive Vice President for Outreach Activity Nobuyoshi Hara described the current COVID-19 pandemic as the "biggest crisis facing the region since the earthquake," adding that "it's time for the Skills Lab to once again play a major role in taking care of our community."
Readyfor is a company specializing in crowdfunding. Starting its services in 2011 as Japan's first crowdfunding company, Readyfor seeks to facilitate socially-orientated projects by connecting individuals and organizations to funds. Since the company's inception, it has helped raise 10 billion yen for over 10,000 projects.

News in Japanese
Contact:
Tohoku University Graduate School of Medicine Public Relations Office
Tel: +81 (0)22-717-7891
Email: press

pr.med.tohoku.ac.jp