About a dozen local and foreign students from Tohoku University's School of Engineering recently enjoyed a day trip around Miyagi and Yamagata. The annual excursion around the region, organized by the Division of International Education and Exchange, is always a great way for students to get to know more about Tohoku, as well as each other.
This winter's trip began at the Nikka Whisky distillery in Sendai. The students took a tour of the facilities, learnt how whisky is made, then indulged in a bit of tasting. "This was definitely the most anticipated part of the trip," says Philippe Gaubert, an associate professor at the School of Engineering, who was one of the organisers of the trip. "Most students tried all the beverages. Some more than once!"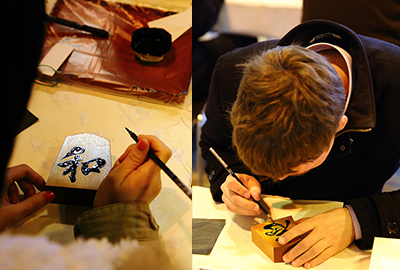 The group headed to neighbouring Yamagata next, where they had a soba lunch, tried traditional "Hanagasa" dancing, and visited a factory that makes Shogi sets (Japanese chess). There, the students designed their own shogi tiles.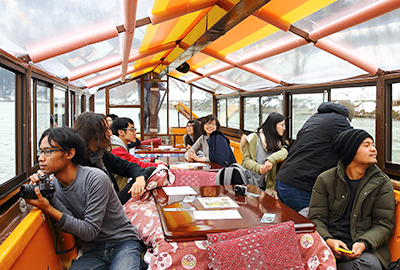 The day wound down with a relaxing cruise on Yamagata's famous Mogami River. Heated tables on board kept everyone warm despite the cloudy winter weather. "It was a really nice day out," says Gaubert.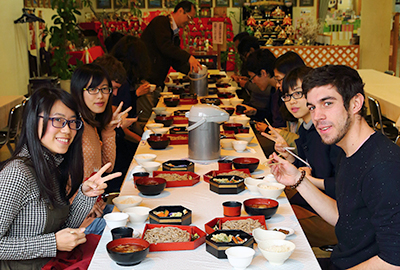 "The group was smaller than in past years so it was perhaps friendlier and more casual. We want our international students to see what a great region we're in. And I think the Japanese students enjoy seeing these parts of Japan too."
Contact:
Division of International Education & Exchange
School of Engineering
Email: office

ied.eng.tohoku.ac.jp