Tohoku University held its Fall 2023 Commencement Ceremony at Kawauchi Hagi Hall on September 25. The event celebrated the achievements of 383 students - 44 undergraduate, 161 master's and 178 doctoral students. About two-thirds of the graduating class comprised international students.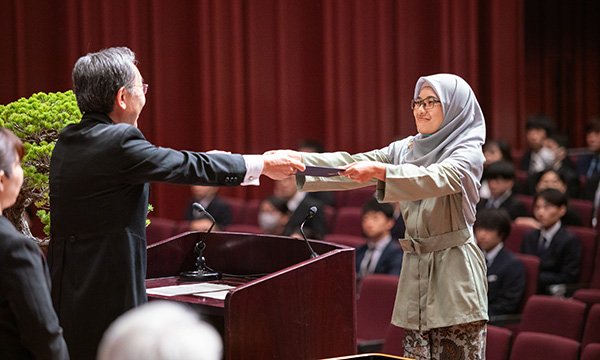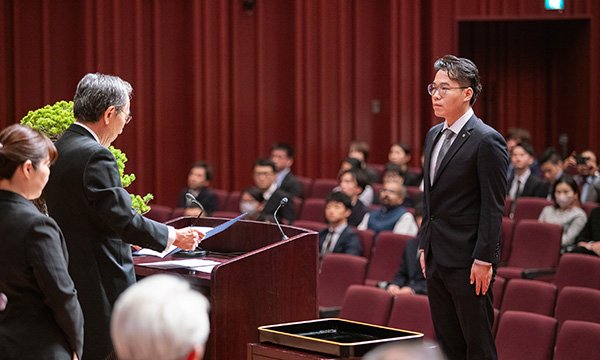 Family and friends were on hand to celebrate the occasion in person, and there was a live broadcast of the ceremony for those unable to attend.
As is his custom, President Hideo Ohno gave his speech in both Japanese and English. He congratulated the students for reaching this important milestone, adding that their experiences at Tohoku University will hold them in good stead as they begin the next chapter of their lives.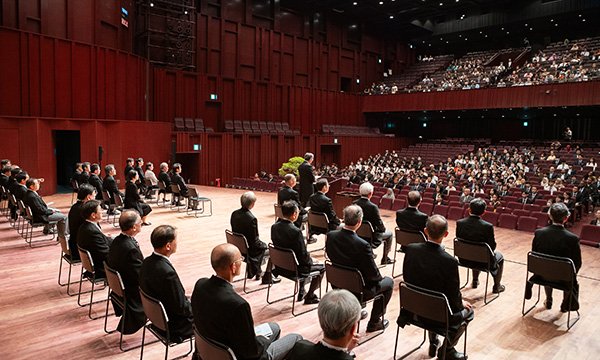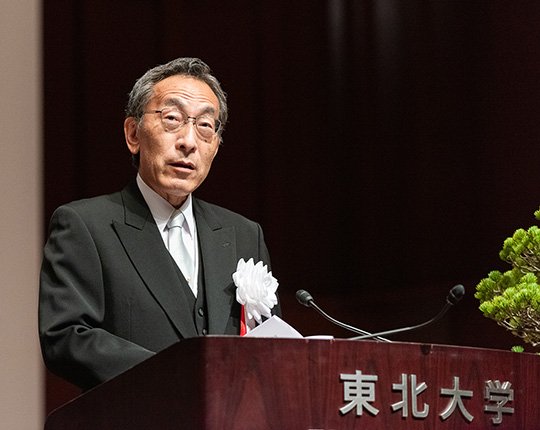 "Excellence in academia extends beyond simple research publications; it embraces practical implementations, and the responsibility to help communities through scientific discourse and fostering the next generation," he said. "You will start your journey from one of the best academic institutions, and I'm sure your commitment and creativity will elevate everyday life in communities all over the world."
President Ohno then encouraged everyone to stay in touch through the university's Alumni Association. "Graduation is not the end of your journey with Tohoku University but the beginning of a new partnership," he said. "As you step into new environments and take on new responsibilities, remember that you are never alone, and you will always be a part of the Tohoku University family. Our alumni network spans the globe, and we are here to support you."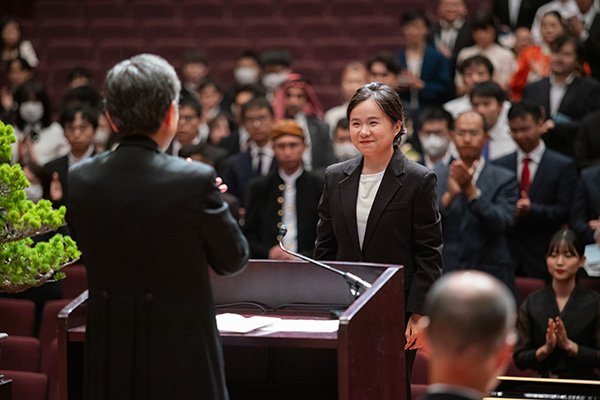 Valedictorian Bai Xue, from the Graduate School of International Cultural Studies, gave a speech on behalf of the graduating students, thanking everyone at the university for their support over the years, and for "helping us and steering us through the complexities of research and personal growth."
She spoke of the "wonderous unpredictability" of life as her academic career brought her from her native China to Japan, via Germany.
"Throughout this challenging yet incredible (academic) journey, each of us has navigated moments of uncertainty, endured sleepless nights, confronted diverse challenges, tasted failure and withstood the weight of pressure. Concurrently we have shared in the sense of achievement that accompanies progress and we have realized the profound significance of our research. What binds us together is our resilience," she said. "May we all continue to be strong and persistent and bravely face the uncertainties the future may hold."
The ceremony ended with the singing of the school song "Aoba Moyuru Kono Michinoku."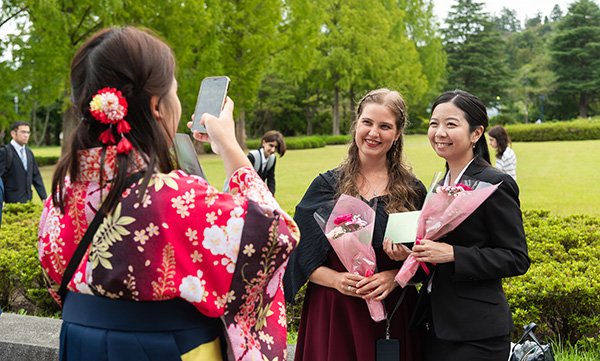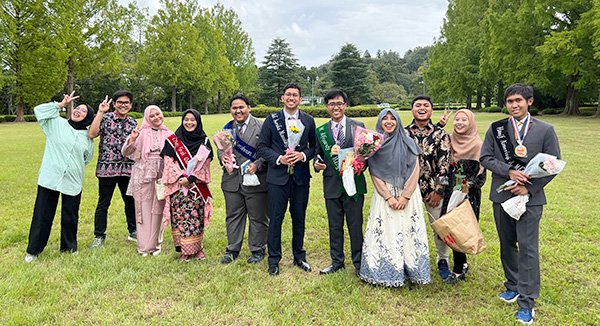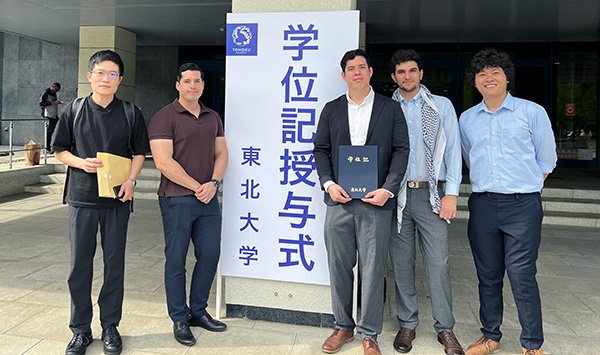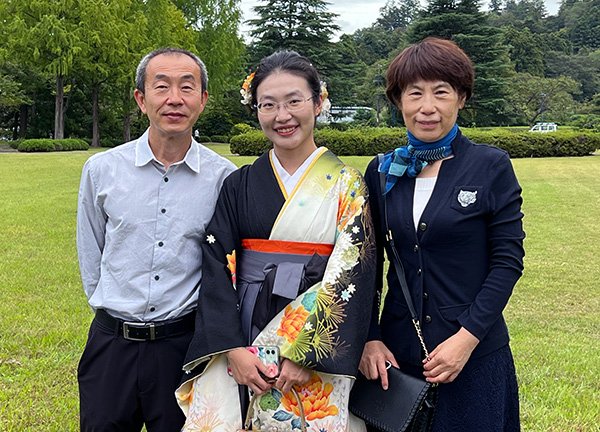 Following the ceremony, the students took pictures with their families and with each other, and several shared their best memories of their time at the university.
The Public Relations Department joins the president and the entire Tohoku University family in saying congratulations and good luck to the fall graduating class of 2023.

News in Japanese
Contact:
Tohoku University International PR Section
Tel: +81-22-217-4816
Email: public_relations

grp.tohoku.ac.jp