There seems to be a connection between Tohoku University and Sweden. The Scandinavian country's strong tradition of innovation - led by Alfred Nobel and a string of globally successful companies - is a perennially popular destination for the university's top engineering and business students.
To further promote this relationship, a "Fika Seminar" on studying and working in Sweden was held recently, organized jointly by the Student Exchange Division and the Embassy of Sweden. Among the participants were Swedish students currently studying at Tohoku University, Japanese students who had studied in Sweden, students who are about to go to Sweden and students who are just thinking about going abroad.
"My main message is to get Japanese students to look beyond Japan and see that there are opportunities around the world," said Takuya Nakagawa, assistant commercial officer at the Embassy of Sweden.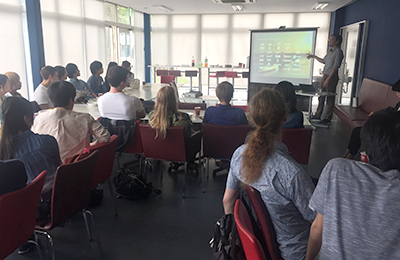 As "Fika" is the Swedish word for a coffee break, the event was casual and lively. Aside from a couple of brief official presentations, participants were mainly encouraged to mingle, ask questions and share their experiences.
"Planning for a future career actually starts now," said Nakagawa. "For example, students who go on exchange programmes learn about other countries, meet people who have a different way of thinking and a different way of life. And when they come back, many of these students will think about working abroad. Or if they stay in Japan, we hope they will engage with companies globally."
Representatives of Swedish company ABB, who were also at the event, agreed that Japanese students need to think more globally to remain competitive and relevant.
"The world is changing. Japanese companies are already not what they used to be," said Miho Tokawa, ABB's country HR development manager. "Without a global mindset or confidence, these students cannot survive or prosper in the workforce for the next 40 years. It's very critical that they understand the reality of Japan and start preparing themselves now."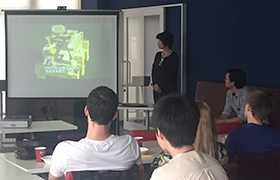 Although the figure is still relatively small, the number of Tohoku University students showing an interest in studying abroad has been steadily increasing. Yuta Isaji is a 3rd year economics student who is headed to Umea University this fall.
"I want to learn more about the Swedish system of management," said Isaji, explaining his reasons for wanting to study in Sweden. "The traditional Japanese management style is very Japanese, very domestic. Sweden has a more global, outward way of managing their companies and I think knowing both styles is important."
This is the second time this year that Tohoku University has worked with the Embassy of Sweden. An information session held in May to promote the university's study abroad programmes was similarly well attended.
"Sendai and Stockholm are quite alike so I'm never homesick," said Amanda Borgenstierna, an exchange student from Stockholm currently at Tohoku University. "When my Japanese friends here ask me about Sweden, I say definitely go! It's the most beautiful place in the world, it's very easy to live in and the universities are very good. It will be a really, really nice experience."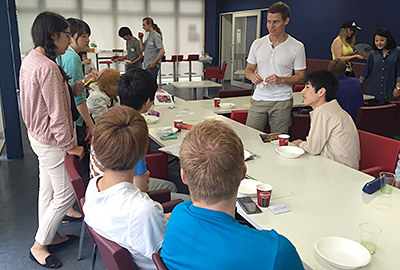 Contact:
Student Exchange Division
Tel: +81-22-795-7820
Email: sab_query@grp.tohoku.ac.jp