Tohoku University recently held an entrance ceremony online to welcome 29 new international undergraduates to the Future Global Leadership (FGL) programme.
The students, representing nine countries, are enrolled in one of the programme's three courses taught entirely in English - advanced molecular chemistry (AMC), applied marine biology (AMB) and international mechanical and aerospace engineering (IMAC-U). They will also have the opportunity to take classes with local Japanese students outside their chosen course. This co-learning environment is aimed at encouraging cross-cultural interaction and exposure.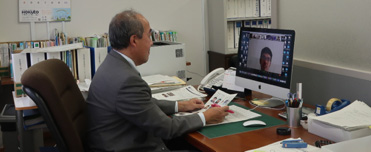 In his welcome speech, Executive Vice President for Education and Student Support Hirotsugu Takizawa said that the world is growing increasingly diverse, and to effectively address future global problems, it is important for students to have a broad foundation of knowledge.
"This is cultivated not by merely specializing in one's own field, but by interacting with students gathered from around the world, learning together in a way that transcends academic boundaries," he said. "Tohoku University is constantly working to make our campuses even more international and the FGL programme has been an important part of our efforts over the past decade."
To prepare for the programme, the FGL students attended three months of "pre-enrollment education" online during the summer. They had Japanese language lessons with Tohoku University students and worked on special assignments meant to review their knowledge of STEM subjects. Through these sessions they got to know each other and meet several faculty members.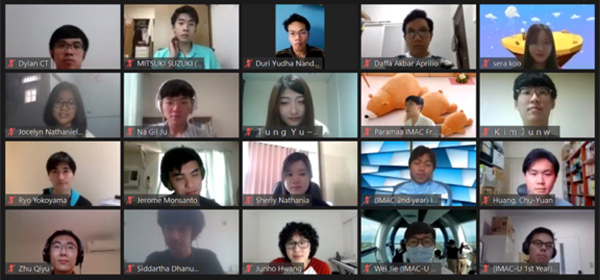 "The assignment topics were selected from education materials recommended by our own professors," said Professor Yumiko Watanabe of the Global Learning Center. "The main purpose was to make sure that all the students had the appropriate level of STEM knowledge to comfortably start classes on equal footing at university."
The students also went through an orientation process to learn how to access Tohoku University's lectures and campus services online. FGL alumni and other student volunteers were on hand throughout the summer to share their experiences and answer questions about life in Sendai.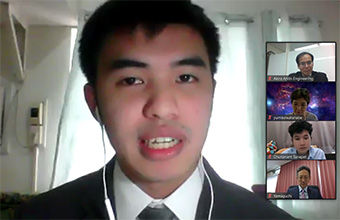 "The senpais who lead the programme were very kind and helpful and the professors were also very easy to approach," said Jerome Monsanto from the Philippines, who gave a speech on behalf of the IMAC-U students. "All these things made me realise how warm, fun and helpful the Tohoku University community is and how glad I am to become a part of it."
Student representatives from the AMC and AMB courses also spoke of their excitement about the FGL programme and had encouraging words for everyone.
"We don't know exactly what we will face in the next four years. But every one of us here can make our own unique story as an undergraduate student at Tohoku University," said Dylan Christian Thomas from the AMC course. "I can't wait to see what great things we achieve, our breakthroughs and research. And one day we will make a positive contribution to every community out there."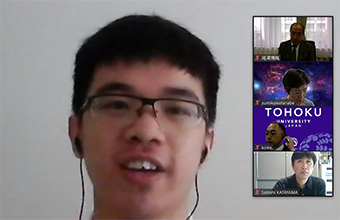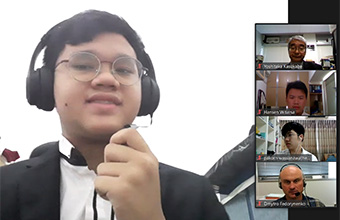 "From here on out, you might be faced with new challenges, especially during these times, when we won't be able to meet each other in person," said Raihan Febryanto, an Indonesian student on the AMB course. He urged his fellow FGL students to lean on each other for support. "I believe that the quality that all good leaders possess is the ability to connect with those around them. Once we have that ability deeply rooted in our hearts, I am confident that we will be on our way to becoming what the FGL programme hopes we will be."
As there are many international travel restrictions still in place due to the COVID-19 pandemic, the new FGL students will begin their courses online from their home countries. It is hoped that they will make their way to Sendai for in-person classes on campus as soon as it is safe for them to travel.

News in Japanese
Contact:
Future Global Leadership Office
Tohoku University Student Exchange Division
Tel: +81 22 795 3242
Email: tohoku-fgl

grp.tohoku.ac.jp