Tohoku University has welcomed 20 new international undergraduates, representing 10 countries, to the Future Global Leadership (FGL) programme. An entrance ceremony was held at Kawauchi campus on September 29.
The FGL programme offers three degree courses taught entirely in English. Among the 20 new students this year, six are in the advanced molecular chemistry programme (AMC), 10 in the international mechanical and aerospace engineering programme (IMAC-U) and four in applied marine biology (AMB).
Over the next four years, the students will also have the opportunity to take classes with Japanese students outside their chosen course, in intercultural collaborative learning environments.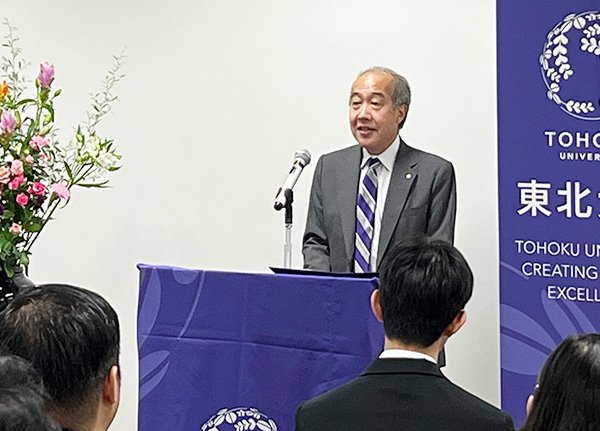 In his welcome speech, Executive Vice President for Education and Student Support Hirotsugu Takizawa urged the students to embrace new experiences in and out of the classroom. "In addition to mastering your main field of study, please challenge yourself in various ways, for example by planning events with your friends or even creating a startup. We hope you will use Tohoku University as a launchpad to achieve great personal growth."
To prepare for the programme, the FGL students attended three months of "pre-enrollment education" online during the summer. They had Japanese language lessons with Tohoku University students and worked on special assignments meant to review their level of knowledge and proficiency within the various STEM subjects.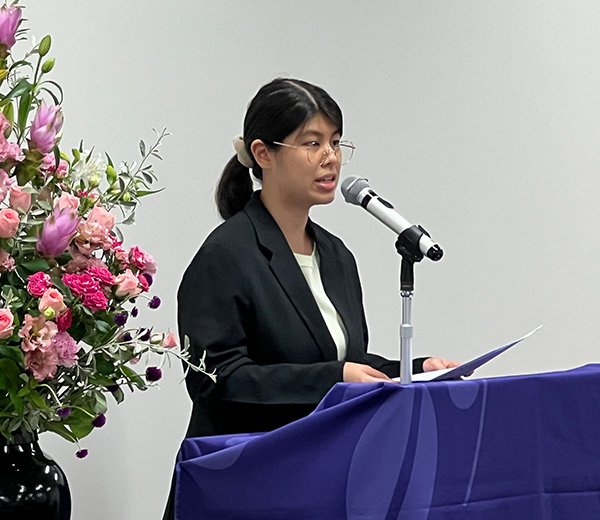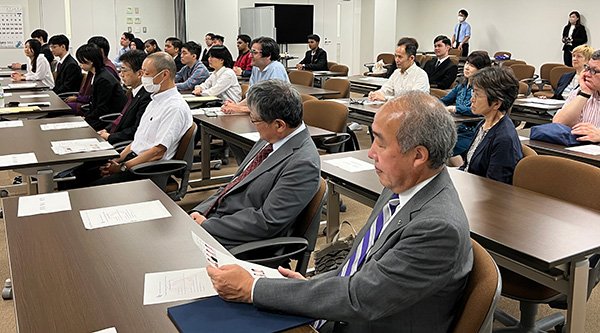 In her speech on behalf of the AMC students, Deechakawan Nicharee shared an anecdote about how she developed a keen interest in Japanese culture as a young girl in Thailand, and became determined to study here one day. She added that she is now looking forward to growing together with her new colleagues, both academically and professionally.
"All of us have made the leap forward, stepping out of our homes and comfort zone by venturing abroad," she said. "I believe that when we graduate, we will be a better version of ourselves."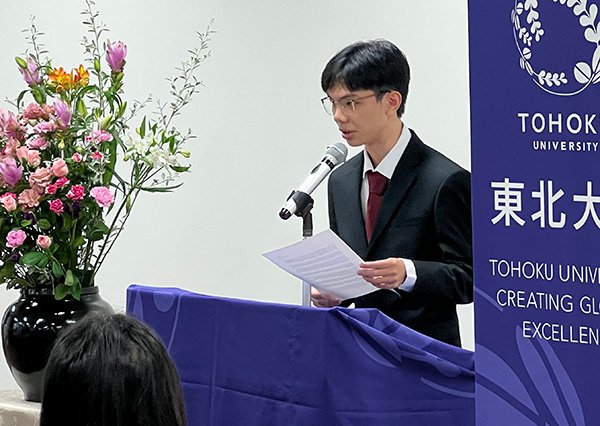 Tantawanich Nattakan, who is also from Thailand, gave a speech on behalf of the IMAC-U students. He spoke of how his initial nervousness turned into excitement after he participated in the pre-enrollment sessions and met the university staff and his fellow course-mates.
"I realized that Tohoku University is not just an institution, but a community. Every question I had was answered, every concern addressed," he said. "I am not just thrilled for the present, but I am optimistic about our journey on the FGL programme, that it would be full of challenges and also joy."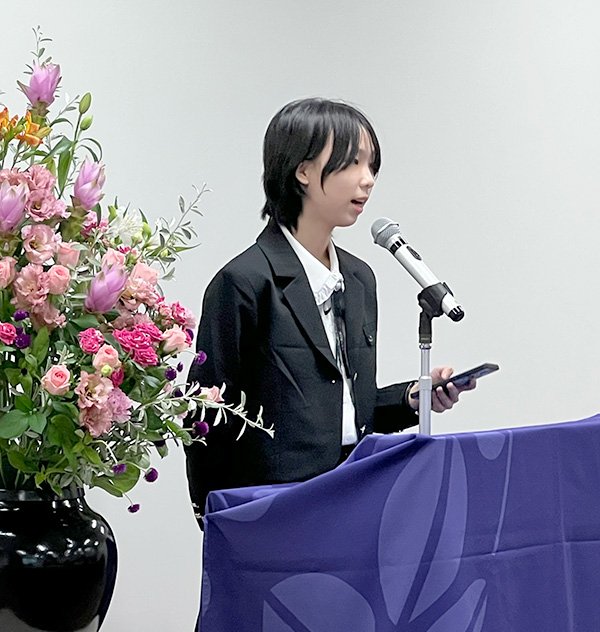 Chinese student Zhao Xiaolei, who spoke on behalf of those on the AMB course, echoed the message of excitement and optimism. "I hope that I will be able to gain cultural experiences in Japan, and progress together with other FGL students in this international group." She added that she hopes to use the knowledge gained from the AMB course "to help solve some of the ecological and environmental problems that the world is facing today."
Tohoku University's popular exchange programmes attract hundreds of students each year from partner universities around the world. For more information about the FGL programme and other exchange opportunities, please visit: https://www.insc.tohoku.ac.jp/english/degree/undergraduate-english/
Contact:
Future Global Leadership Office
Tohoku University Student Exchange Division
Tel: +81 22 795 3242
Email: tohoku-fgl

grp.tohoku.ac.jp