Eight students have been awarded the Tohoku University Global Leader certificate for Winter 2020.
At the ceremony held on February 5 at Katahira Campus, President Ohno congratulated the students for stepping up to the challenge of a curriculum aimed at making them more globally minded.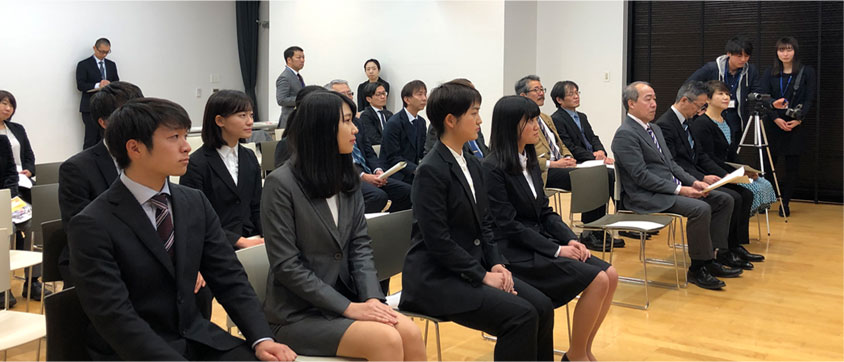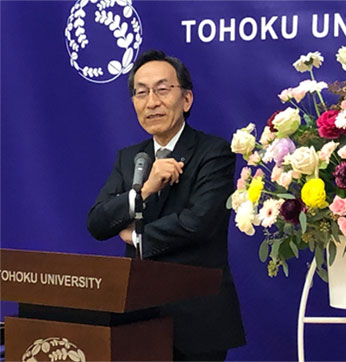 He even shared his own struggles preparing for the TOEFL (Test of English as a Foreign Language) when he was a young student, but added that overcoming difficulties and failure is always an important part of a good education.
He also noted that there were several students from the Faculty of Agriculture receiving the award and used food as an example of why countries around the world need to be well connected. "Japan is not self-sufficient in food so we depend on our relationship with other countries. That is why it is so important to make friends from all over, and why we must contribute towards creating a world that is open, prosperous and at peace."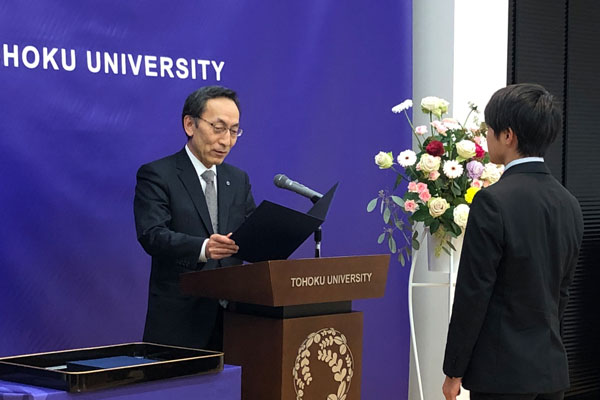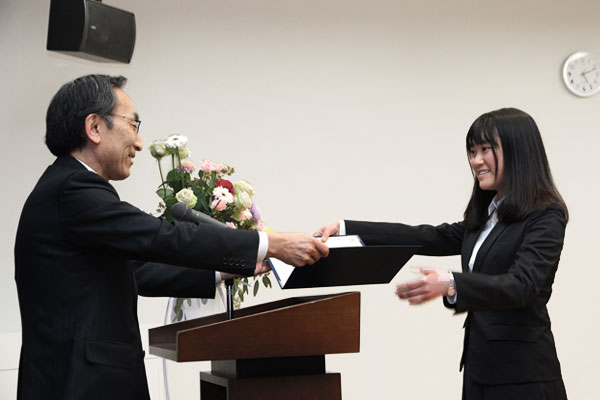 The Tohoku University Global Leader (TGL) programme was started in 2013 as part of the university's efforts to internationalise its curriculum and promote co-learning among students of different cultures. Local students receive the Global Leader certification after collecting points from classes and activities that encourage a global mindset. These include participating in study abroad or international programmes, doing volunteer work and passing foreign language proficiency tests such as TOEFL.
"Students who have an interest in the TGL programme usually already have some sense of global perspective, but many of them don't know how to develop it," said Associate Professor Yukako Yonezawa of the Global Learning Center. "The programme includes a Global Seminar which guides the students on how to motivate themselves to learn about things going on around the world, and how to develop a global mindset through reading, discussions, active listening, writing and presentation."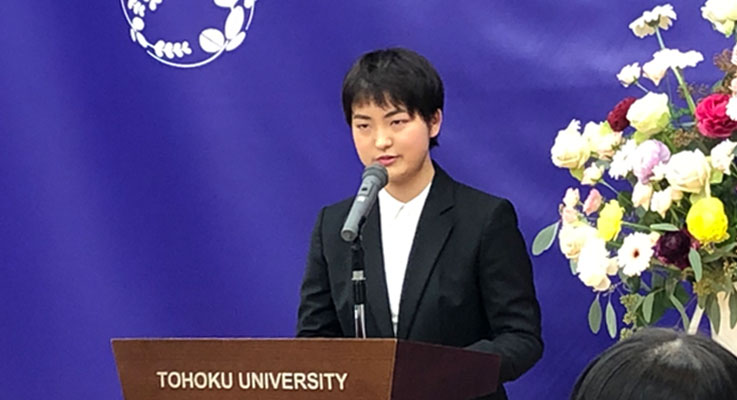 Indeed, students who have received the award often speak of how the programme expanded their horizons, helped them communicate better and even raised their self-confidence.
Fourth year medical student Aiko Nakayama, who gave a speech on behalf of the students, described the TGL Progarmme as "a series of content that stimulates intellectual curiosity." She said her month abroad in the UK helped her gain a broader perspective on life as she met many impressive people from different backgrounds and cultures. As a future doctor, she said, she hopes to improve workplace welfare, and the mental and physical health of people in Japan, by learning from the best around the world.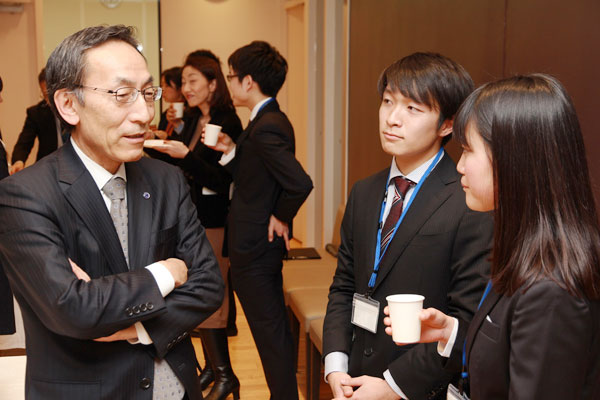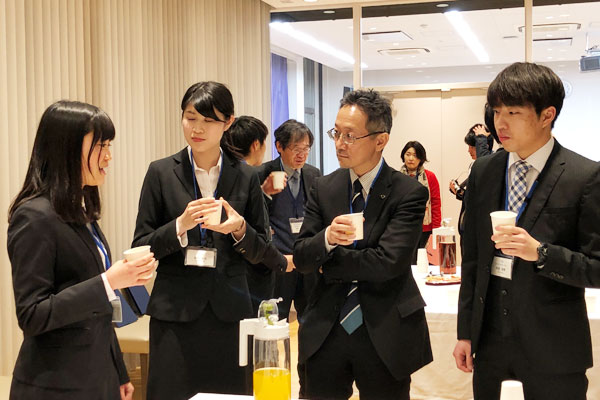 Following the ceremony, there was an informal reception for students and professors to mingle. It was also an opportunity for President Ohno to hear directly from the students about their plans for the future.
This semester's group brings the total number of students who have been awarded the Global Leaders certificate to 88.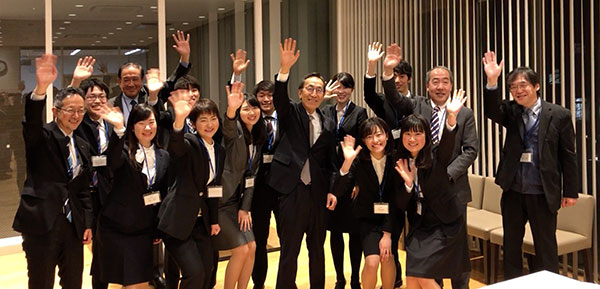 Contact:
Student Exchange Division
Tel: +81-22-795-7820
Email: sab_query

grp.tohoku.ac.jp