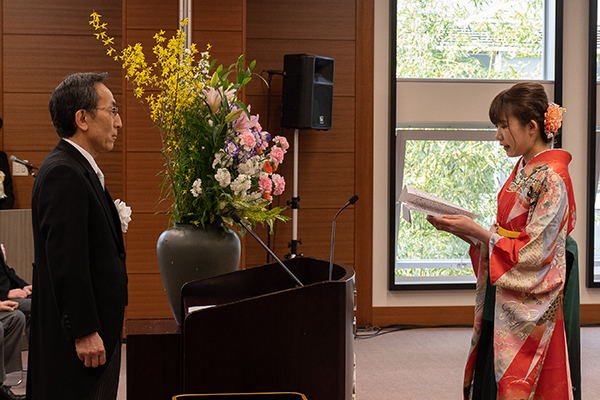 With the spread of the coronavirus making large gatherings unsafe, Tohoku University had to make some changes to its graduation ceremony on March 25.
Instead of the usual pomp and ceremony at Kamei Arena Sendai with family and friends in attendance, a small, low-key event was held instead at Sakura Hall.
University President Hideo Ohno, selected faculty members and 10 student representatives participated in a short but moving ceremony, celebrating the 4,627 students that make up the graduating class of 2020.

In his speech, President Ohno congratulated the students and expressed his confidence that their time at Tohoku University has prepared them for success in life. He also encouraged them to stay in touch with their professors and each other, through the university's global alumni network. "Tohoku University is a family," he said. "We help one another and you will always be welcomed back."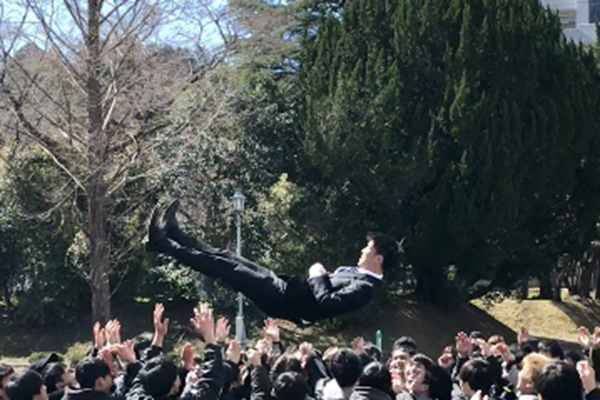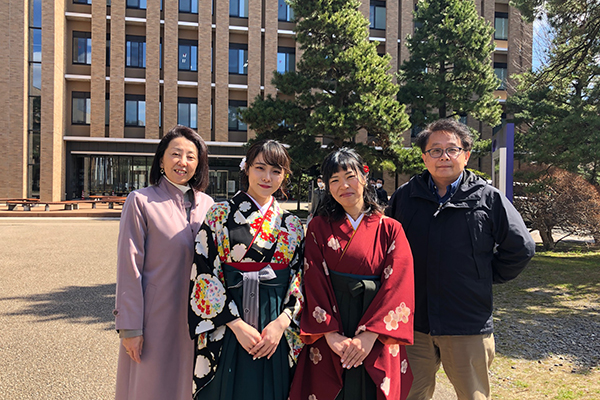 Graduates who were not at the ceremony watched it on a live broadcast, and spent the day saying their goodbyes to friends and teachers, and taking photos on campus.
"It's a little sad that we could not have a proper ceremony," said Yuka Okamoto. "But the weather is nice and I can take pictures with my friend. I'm sure that in the future, today will be one of my best memories."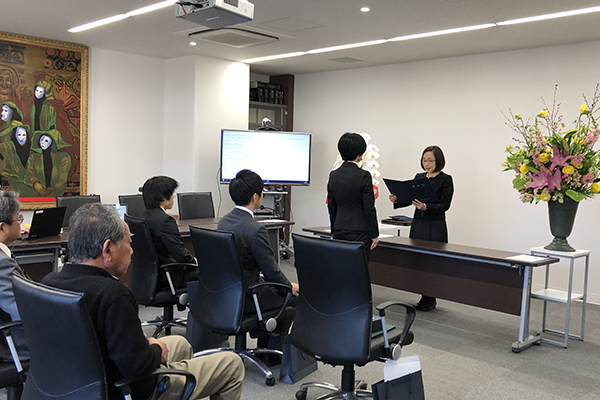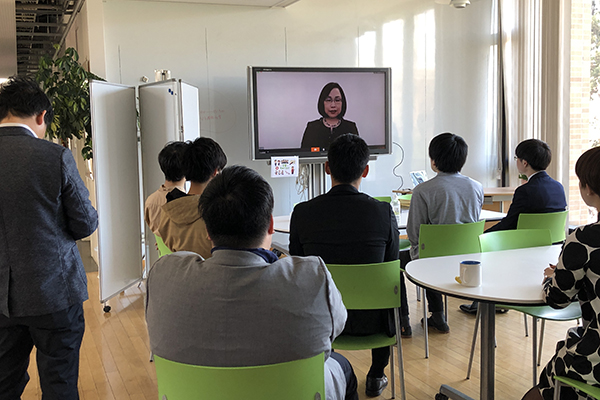 Some departments, like the Graduate School of Life Sciences, held small ceremonies of their own in the afternoon. Students watching on Zoom, a remote conference system, were able to interact by leaving messages of congratulations and support.
It was a different kind of graduation day, but nonetheless a special one for many. The Public Relations Department joins the president and the entire Tohoku University family in saying congratulations and good luck to the graduating class of 2020.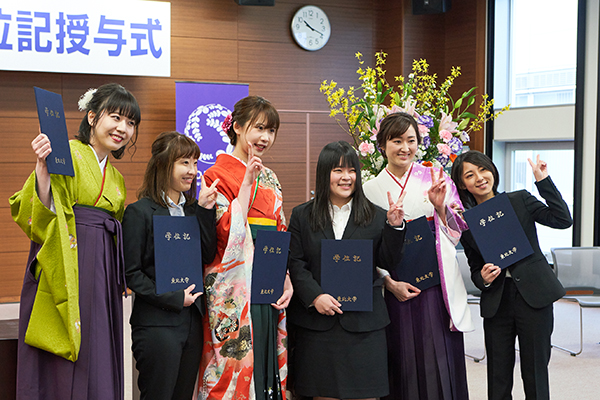 Contact:
Tohoku University International PR Section
Tel: +81-22-217-4816
Fax: +81-22-217-4818
Email: public_relations

grp.tohoku.ac.jp