Six years after it was devastated by the Great East Japan Earthquake and Tsunami, the town of Minamisanriku on the Miyagi coast is still rebuilding, its people reflecting the region's heroic strength and resilience.
To share this extraordinary story with the world, Tohoku University and Baylor University have paired up to create the "Humans of Minamisanriku" project, modelled after the highly successful "Humans of New York" series.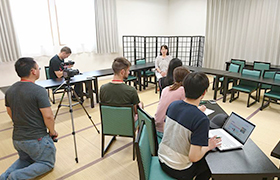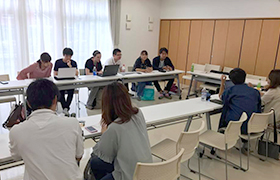 The students interviewed four people from Minamisanriku about the events of 2011, the reconstruction efforts, the future of the town and the asperations of its residents. They then compiled the interviews into a series of powerful videos.
Baylor University runs an intensive Japanese programme called Baylor in Japan (BIJ) every year that focuses not only on language learning but also community service. "We want students to be inspired by the resiliency of the human spirit and to develop into compassionate individuals who are willing to serve others," said Dr. Yuko Prefume of Baylor University.
The Baylor students first visited the tsunami-stricken area of Minamisanriku in 2012, at a time when basic necessities were in short supply and many people were without shelter. The students were moved by what they saw and touched by the warmth of the people that they met. The BIJ programme has been volunteering in the community every summer since.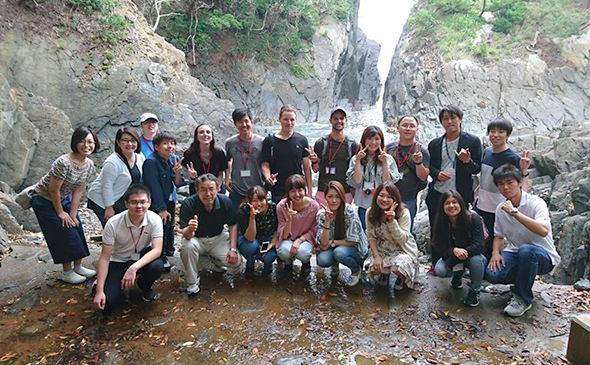 This is the first year that Tohoku University has joined Baylor on their visit, but both institutions hope that this is the start of more collaborative projects together. "I think both sets of students learnt a lot," said Kaori Shimasaki of Tohoku University's Global Learning Center. "They saw how strong humans can be through their experience."
All the videos and interviews from the Humans of Minamisanriku project can be viewed here: https://www.facebook.com/TohokuBaylor/
Contact:
Kaori Shimasaki
Tohoku University Institute for Excellence in Higher Education
Global Learning Center
Email: k.shimasaki@m.tohoku.ac.jp