The Jozenji StreetJazz Festival in Sendai is a vibrant summer celebration of live music that attracts musicians and jazz enthusiasts from all over the world each year. After a slight disruption due to the COVID-19 pandemic, the festival is set to return this year with a full two-day programme on September 9 - 10.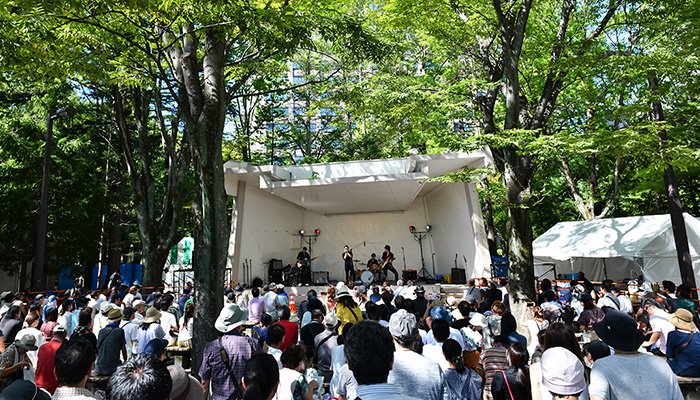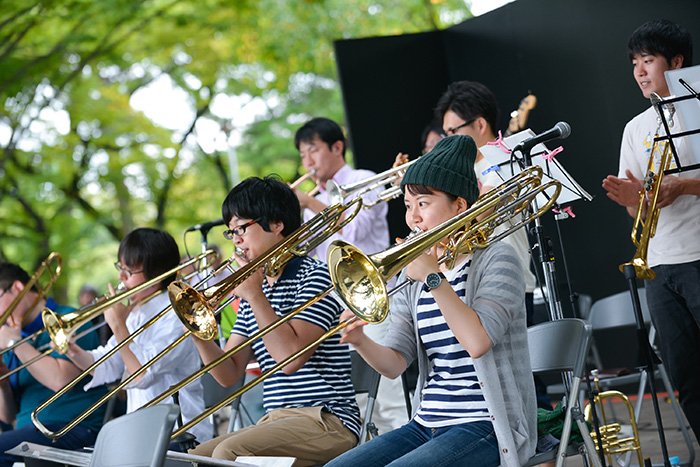 Festival goers can expect Jozenjidori to once again be lined with more than 20 outdoor stages, and some 400 groups and 3000 musicians are scheduled to perform.
"The name 'StreetJazz' refers to all genres of music coming together to create a unique harmony with the city," explained Shinichi Kasamatsu, a member of the festival's executive committee. "So this is not strictly a jazz festival. There will be jazz bands and jazz musicians but also you'll also hear big band, rock, blues, pop and folk music, even some Japanese drums and shamisen."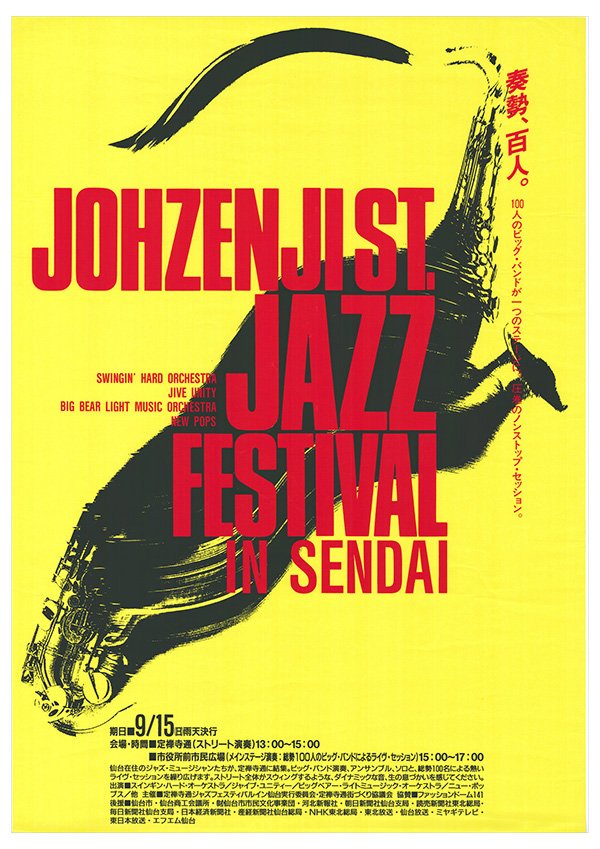 The Jozenji StreetJazz Festival began in 1991 with a modest roster of about 25 bands and 150 musicians. It was the brainchild of Mitsuhiro Sakakibara, a Sendai-based musician and Tohoku University alumnus. "The original idea was that it would be fun to listen to live music under the zelkova trees along Jozenji-dori," said Kasamatsu, who himself graduated from Tohoku University's Faculty of Law in 1976. "These days, the festival attracts thousands of musicians from all over Japan, and even overseas."
Tohoku University's students, faculty, and staff have been regular participants since the festival's inception, and this year is no exception.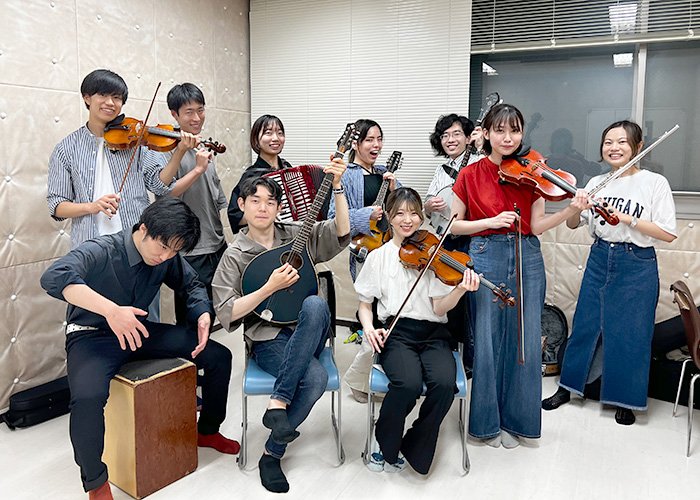 The Celtic Music Research Group Iris, a traditional Irish music circle affiliated with the Tohoku University Bluegrass Club, is one such participant. The group, led by Tomofumi Tanigawa, plays reels and jigs using instruments like fiddles, tin whistles and banjos.
Tanigawa, a first year master's student at the Graduate School of Arts and Letters, said his love for Irish music began in high school. "I often listened to the CDs of Lunasa and the Chieftains while studying. When I entered Tohoku University, I joined the Bluegrass Club because I wanted to play that same type of music."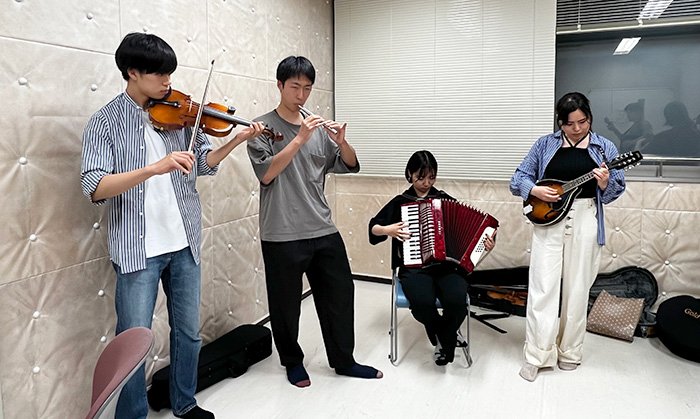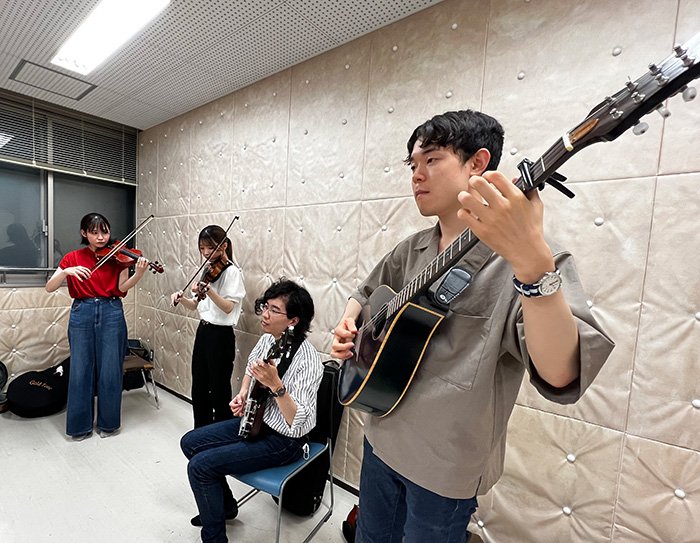 Tanigawa and other members of the group usually perform in pubs around Sendai, so the annual StreetJazz festival is an opportunity to share their music with a much larger audience. "The atmosphere of performing in front of so many people at a festival is very hard to describe. You feel really motivated by the energy. It's really fun."
Fellow group member Mayu Obinata, a fourth year Engineering student, agreed. "I was a bit nervous last year because there were a lot more people than I expected. But everybody was so excited it made me really happy. I'm looking forward to performing again this year."
Although the members occasionally change, this will be the group's 14th consecutive year at the festival.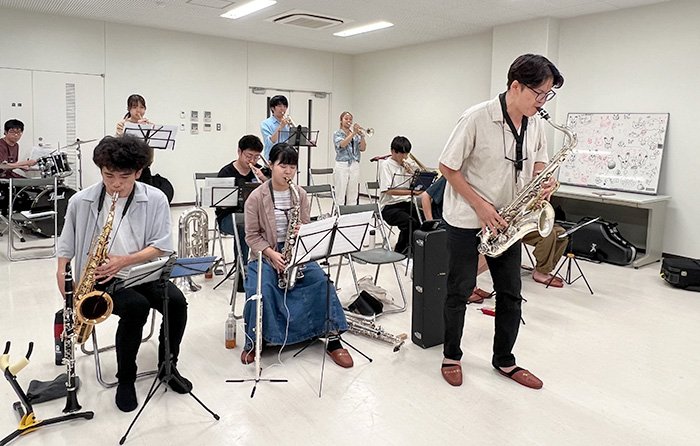 The JAZZ SPECTERS will be making their Jozenji StreetJazz Festival debut, despite the members being festival veterans with other groups. The band comprises some of the best and most experienced musicians from the New Forest Jazz Orchestra (NFJO), Tohoku University's Big Band Circle.
"We play big band music, everything from traditional jazz to modern, contemporary jazz, swing jazz, funk jazz," said Kentaroh Shoji, founder and band master of the group. "For the festival, we will be performing four or five songs that I think most people will recognize. And we are also adding some vocals. Our trombone player is a very good singer so please look forward to that."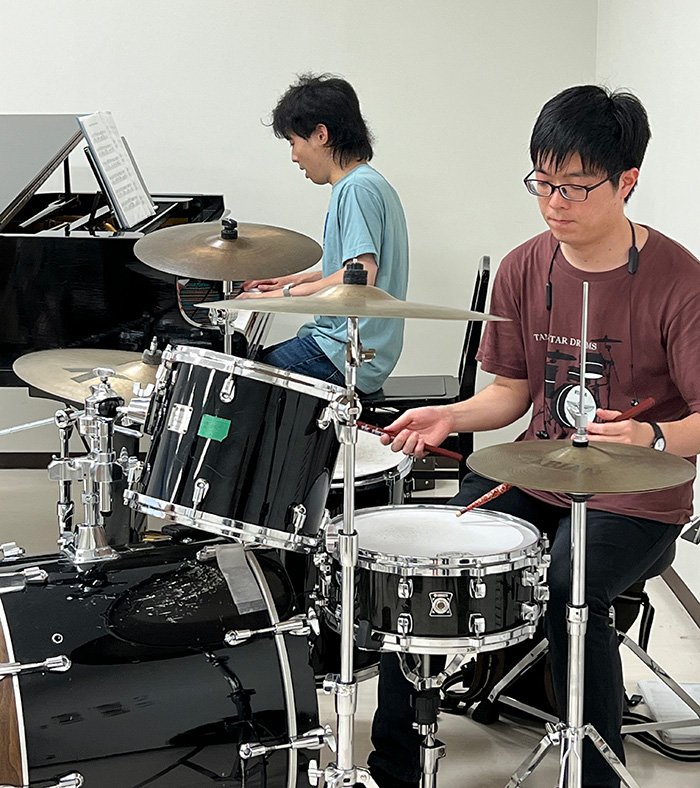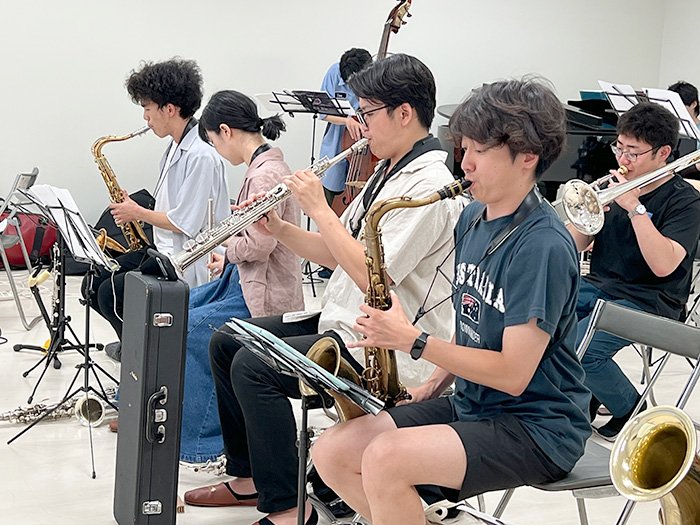 Aside from the opportunity to share their music and hone their performance in front of large crowds, Shoji said the festival is also a great place to mingle and network, to meet fellow musicians and maybe even get invited to collaborate. "Everyone at the festival is very professional and supportive. It's a great community."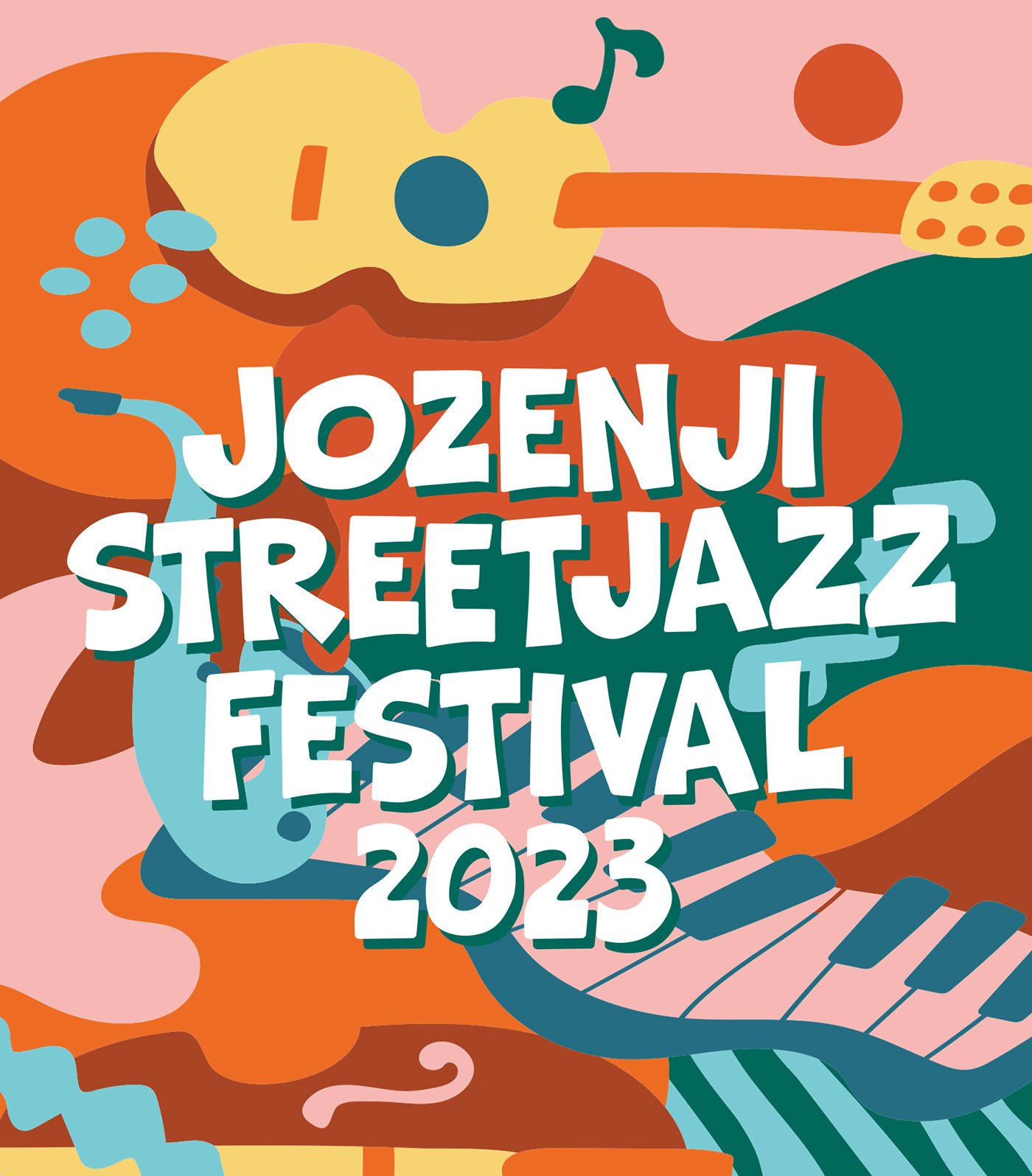 Indeed, the Jozenji StreetJazz Festival's enduring popularity lies in its focus on community. Kasamatsu notes that the festival relies on about 200 volunteers every year, most of whom are students and residents from around Sendai. Many current and former Tohoku University members are also prominently involved in the festival's executive committee.
The Jozenji StreetJazz Festival is free and everyone is welcome. For more information, visit the festival's homepage here.
Contact:
Shinichi Kasamatsu
Executive Committee
Jozenji StreetJazz Festival 2023
Email: shinichi.kasamatsu

j-streetjazz.com
Tohoku University International PR Section
Email: public_relations

grp.tohoku.ac.jp