Partner institution to Tohoku University, the University of Groningen celebrated its 400 year anniversary in 2014. One of the highlights of the celebrations included the 52nd Groningen Chess Festival, held from December 21 to December 30. Students from all over the world were invited to take part, including students from the Tohoku University Chess Club, the White Knights.
Third year science student Yoshimi Honda and third year economics student Hiroto Taga flew to the Netherlands to take part in the international event. The festival took part between December 21 to December 30. Programme events included lectures, and staged matches between highly talented national youth players and renowned grand masters.
The event gave White Knight members the opportunity to take part in international exchange with like minded chess players. Taga successfully placed 5th in the B class.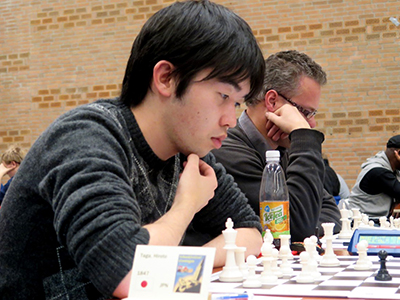 Contact:
Education and Student Support Department
Tel: +81-22-795-3983