Next month, Dr. Takeshi Kanno from the Graduate School of Medicine will speak at TEDxTaipei on the topic of 'Resilience'.
Kanno was on duty when the Great Eastern Japan Earthquake struck the northeastern Japanese town of Minami Sanriku on March 11, 2011. When a tsunami alert sounded, he evacuated dozens of patients at Shizugawa Public Hospital to the highest floor. Four floors of the hospital were engulfed with water and the town of nearly 18,000 residents was largely destroyed . Kanno stayed with the surviving patients over the next two days and assisted with the helicopter evacuation effort until the last survivor was pulled to safety.
Since then, his medical research has focussed on the connection between psychological stress and peptic ulcer development. He gives talks on his experience during the disaster and remains committed to reconstructing the medical system in the Tohoku region. In 2011, Kanno was chosen as one of Time Magazine's 100 Most Influential People for his heroic actions that saved the lives of many in his community.
This years overarching theme for TEDxTaipei is, 'What matters now?'. TEDxTaipei has invited speakers who will encourage the audience to reflect on, and develop an understanding of the underlying problems facing society today. Those speaking under the category of resilience have been chosen for their courage and ability to overcome the unexpected, or to instill courage in others.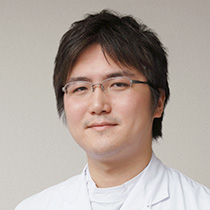 Dr. Takeshi Kanno
Department of Gastroenterology, Tohoku University
Links: