For the third year in a row, Tohoku University has won the National Seven Universities Athletic Games. The university finished with a record 231 points, beating their own record of 225.5 points from 1994.
By winning this year, Tohoku University has also managed to retain its tradition of being the only university to come in first each time it has hosted the games.
The National Seven Universities Athletic Games comprises sporting contests among the seven former imperial universities of Japan - Hokkaido University, Kyoto University, Kyushu University, Nagoya University, Osaka University, Tohoku University and the University of Tokyo.

The 54th installment, held this summer in Miyagi, was officially closed in a ceremony at Tohoku University's Katahira Campus on September 26.
For details of results on each sports event, please see here.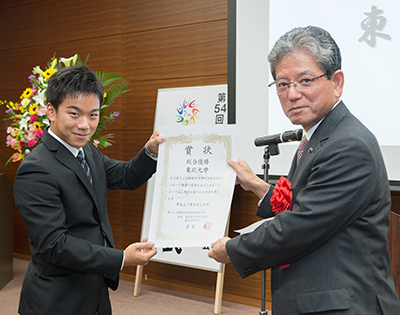 Contact:
Education and Student Support Department
Tel: +81-22-795-3983