Tohoku University's next generation medicine programme hosted an open lecture on June 13, featuring Henk Siebren de Jong, chief of international markets at Royal Philips. He shared his ideas for future medical systems, technology and solution designing, and answered questions about trends that are transforming the future of healthcare.
De Jong defined transformation as a mindset. "Why is transformation so hard? It's because there's no turning back. Change can be undone but transformation cannot."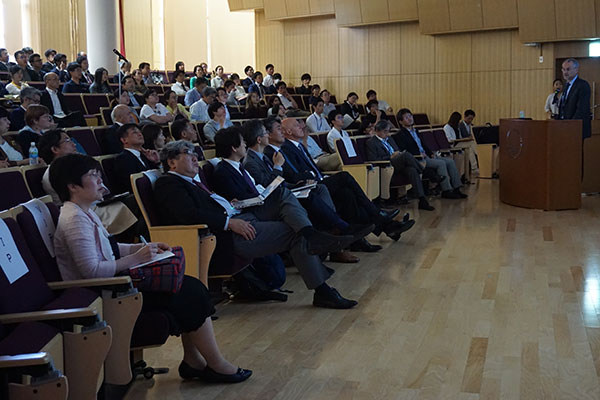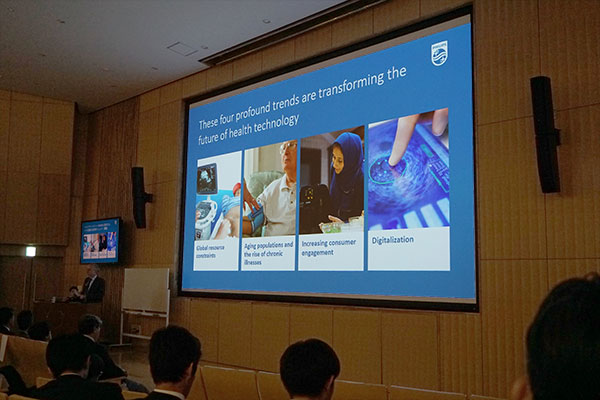 He said that Philips identified four global trends - resource constraints, aging populations and the rise of chronic illness, increasing consumer engagement, and digitalization such as the use of the cloud, IoT and AI - and made the decision to go all in on healthcare, in order to address them.
"These trends were true 10 years ago and they are even more true now," he said. "You may remember that Philips made TVs, headphones, lighting. We don't do that anymore, we have licensed the brand so that we can put all R&D and all sales people in healthcare. Has the transformation process been easy? No. But are we all in? Yes."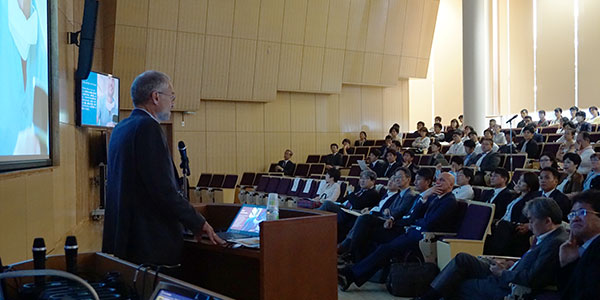 For Philips, the digital transformation in healthcare means creating a digital services platform as well as facilitating the management and delivery of health services. It involves the storage and exchange of clinical data, inter-professional communication, clinical decision support systems, patient-provider interaction, service delivery and education.
"Digital transformation is something that we have to do together as a society. The goal is to have an inclusive platform open to everyone," said de Jong.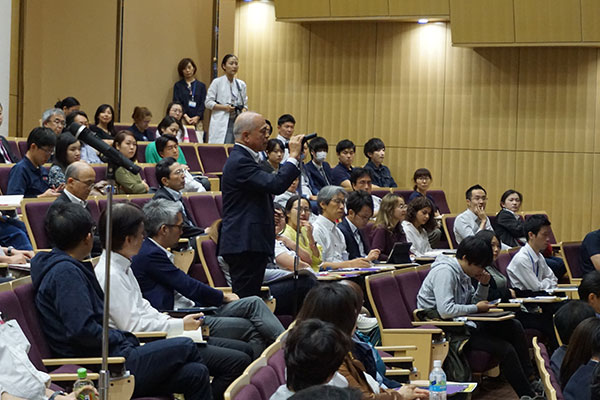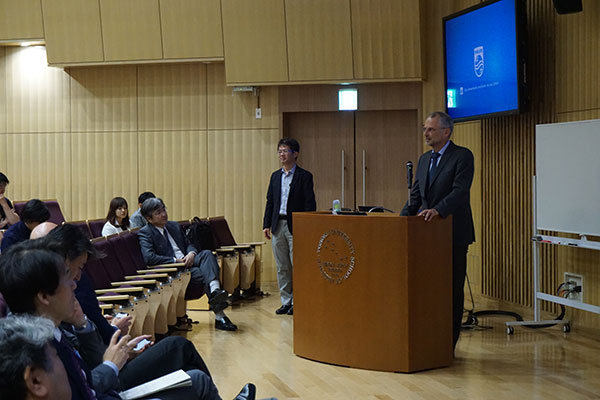 "Many big companies have tried a similar transformation and failed, so what Philips has done is really impressive. I think there are many areas where Tohoku University can work well with them," said Takafumi Aoki, university provost and executive vice president for strategic planning.
"We are a good research university, especially in engineering and medicine. And the Tohoku region has a large ageing society with a lot of the health challenges that come with that. So we are already doing a lot of research aimed at addressing a demographic that is very reflective of the future of Japan and the world."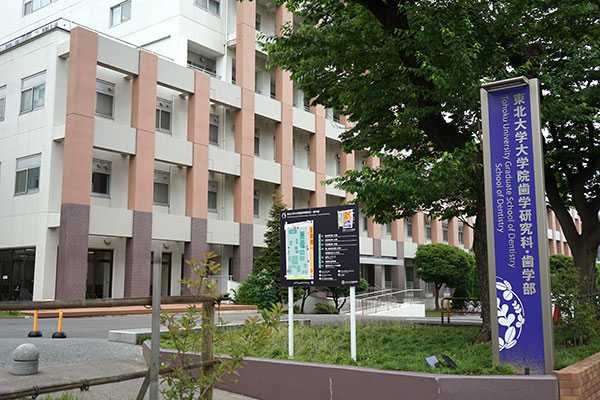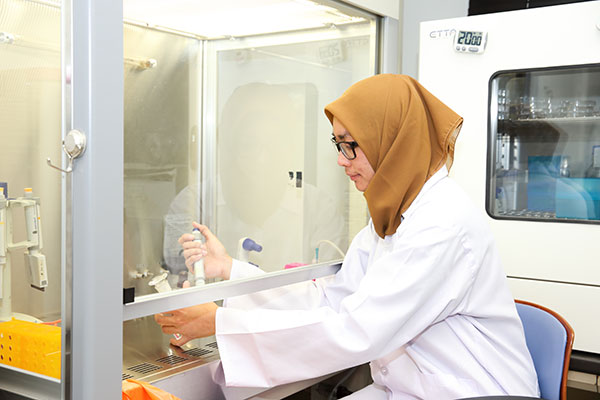 One such area is oral health and biomedical big data. The connection between oral conditions and general health is research that is fast gaining traction around the world, but especially in Japan where there are many old people who find it hard to clean their teeth properly.
Philips already has an electric toothbrush on the market with a force detecting sensor that can tell if the user is brushing properly and effectively. But the dean of Tohoku University's Graduate School of Dentistry, Keiichi Sasaki, hopes to take it a step further.
"Our idea is to develop a smart toothbrush with an installed device that can collect accurate data about the user's health from biological indicators in saliva as well as bacteria found in the mouth during regular brushing," he said. "We can monitor the users' systemic conditions every time they brush their teeth, and if something is not right, we can recommend that they see a doctor or dentist to get properly checked."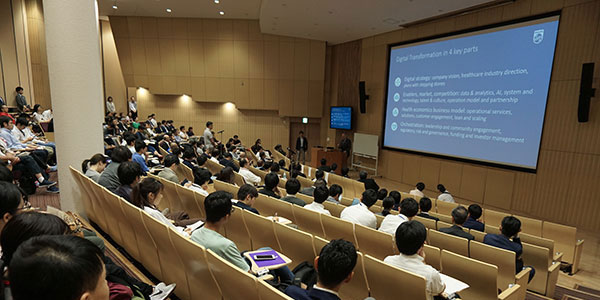 There are plans for Tohoku University and Philips to meet later this year to explore the idea further. After all, perhaps the biggest benefit of a digital transformation is the opportunities that follow. As de Jong himself put it - "Let's not be afraid, let's look at the opportunity. Let's innovate."
Contact:
Clinical Research, Innovation and Education Center (CRIETO)
Tohoku University Hospital
Tel: 81-22-274-3501
Email: takuetsu-asu

crieto.hosp.tohoku.ac.jp
Link:
https://www.crieto.hosp.tohoku.ac.jp/english/