Some 30 Chinese high school students, teachers and staff from Henan province visited Tohoku University on July 9, as part of the week-long Sakura Exchange Program in Science.
The students spent the morning at Katahira campus, learning more about renowned Chinese writer Lu Xun's time as a student at Sendai Medical College - the forerunner of Tohoku University - from 1904 to 1906. Lu Xun would go on to be the most important and influential figure of modern Chinese literature.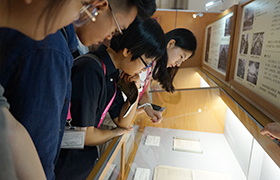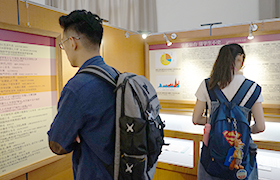 The students toured the Tohoku University Archives, which contain an extensive collection of Lu Xun's handwritten notes, as well as the lecture hall where he had classes. While a student here, Lu Xun enjoyed a close relationship with a professor, Genkuro Fujino, and later wrote about him in the most famous of his Sendai-inspired short stories.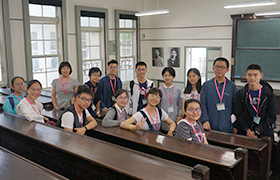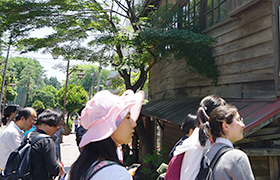 "I really enjoyed the Archives and seeing the things that belonged to Lu Xun," said Claire Feng Yiwei, from Henan Experimental High School. "It was the first time I heard details about his teacher too, so that was very interesting."
Before leaving for Kawauchi campus, the students also had a brief look at the house in which Lu Xun lived when he was in Sendai.
In the afternoon, the students attended a presentation about Tohoku University, and had a chance to meet several international students from China who are currently studying here. The university students shared their experiences and answered questions about life in Japan.
"My favorite part of today was talking to the university students," said John Liu Dongrui from Zhengzhou Foreign Language School. "I also really like the combination of eastern and western culture here. Everything is so open, we can walk around on campus, talk freely and everyone is so friendly."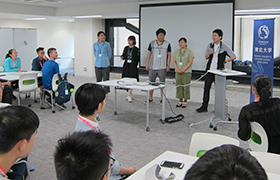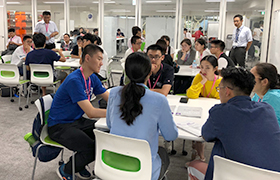 The group ended the day at the International Research Institute of Disaster Science (IRIDeS) at Aobayama campus.
There, they heard a lecture about Tohoku University's work in disaster mitigation, and watched a documentary about the 2011 Great East Japan Earthquake.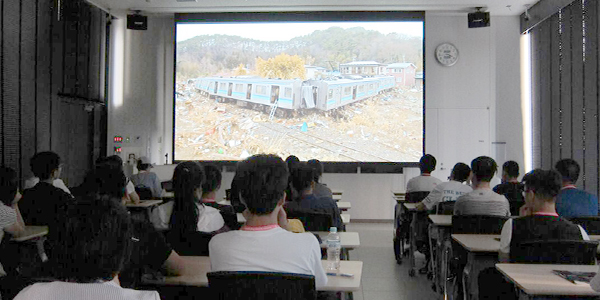 The Sakura Exchange Program in Science was started by the Japan Science and Technology Agency (JST) in 2014, to give high school students from Asia the opportunity to learn about state-of-the-art technology and be inspired by the innovation and creativity of Japan's research institutes.
"Tohoku University is an especially good place for Chinese students to understand the friendship between Japan and China because of Lu Xun," said Dai Minowa, a fellow at JST's China Research and Communication Center. "It is also a university that is very strong in science and engineering, which is what these students are interested in studying and what the Sakura program is about."
Since 2014, JST has brought thousands of high school students from 35 countries and regions to Japan. Ten groups will visit Japan on this program this year.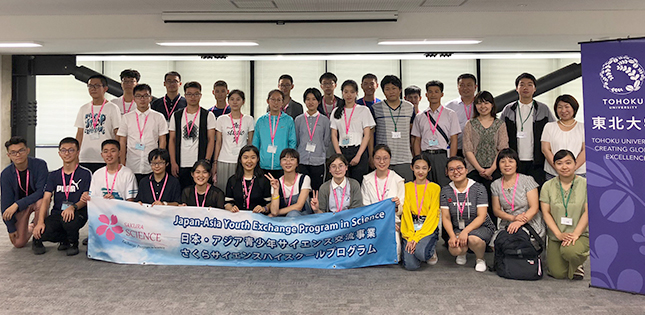 Contact:
Tohoku University Student Exchange Division
Email: glc-admin@grp.tohoku.ac.jp