For budding scientists with a cultural flair, there is no better way to spend a fortnight in July than on the Tohoku University Science Summer Program (TSSP). The series of lectures and workshops are designed especially for undergraduates majoring in science and engineering at partner universities around the world.
This year, the program attracted 23 participants from seven countries.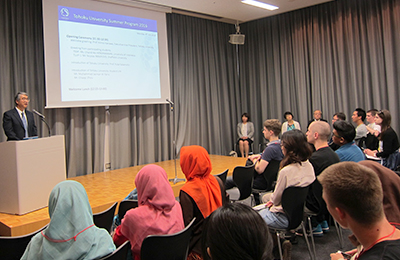 "I'd been wanting to do Japanese courses for my electives back in Australia but because I'm doing a double degree, I can only pick classes from the science faculty," said Harrison Nobis of Sydney University. "So when I heard that this program combines science activities with Japanese culture, I thought it was perfect!"
The fortnight featured nine lectures on topics as diverse as spintronics, robotics, neutrinos and carbon nanotube. Students were also invited to visit several laboratories for a close up look at the research currently taking place at the university.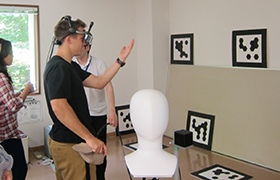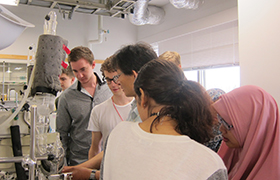 "I really liked the laboratories, especially the spintronics one," said Shabrina Hapsaryta Aufari, an Indonesian student from the Institut Teknologi Bandung. "I've been thinking about coming to Japan to continue my studies, and now I'm even more convinced that I want to come back."
Professor Atsushi Higashitani, dean of the Graduate School of Life Sciences, gave a lecture on life science spaceflight experiments. "The students on the program were very nice to teach. They asked a lot of questions and we had very good discussions."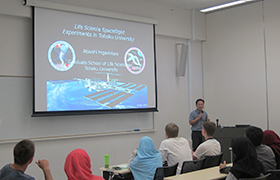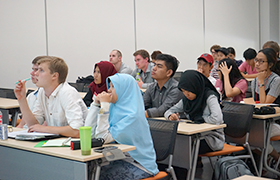 "Research is not easy but I hope that the students get the sense that it is interesting and worth doing," said Professor Toru Matsuzawa at the Research Center for Prediction of Earthquakes and Volcanic Eruptions.
He brought the students on a tour of the center's underground "vault" to view the seismometers, strain meter and tilt meter. "Tohoku University does really good research and the best part of this program is that students get a first-hand look at the cutting-edge work being carried out here."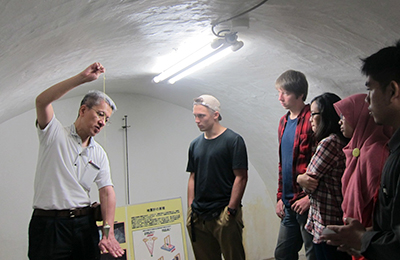 Taking the occasional break from science activities, students attended Japanese language classes and culture workshops like Aikido and Ikebana. They also went on a field trip to nearby historical sites such as Dougenin Temple.
"So far it's been the best two weeks of my life," said Nobis. "The lectures have been interesting and I've met lots of people who are interested in similar things as I am. And all the cultural activities we did like ikebana and the language course, these are all things I don't usually get to experience back home. I've had such a great time."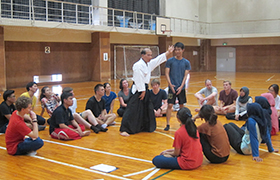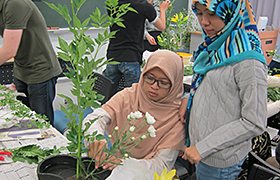 "When students do TSSP, they get to know a bit about Japan and get a sample of a few different science classes," said Professor Higashitani. "My hope is that being here has increased their motivation to do research. In the future, if they wish, they can keep in touch with us at Tohoku University. We will accept them again not only as students but also as collaborators."
Contact:
Student Exchange Division
Email: tusp@grp.tohoku.ac.jp
Tel: +81-22-795-3745