With summer comes a sense of adventure, and once again, dozens of students from partner universities around the world were in Sendai to take part in the popular Tohoku University Japanese Program (TUJP), to learn Japanese and experience some traditional culture.
This year, the programme hosted some 60 participants from 16 countries, including Russia, the Netherlands, Indonesia and the United States. The students were divided into two groups in two fortnight-long sessions, during which they attended intensive language classes, as well as seminars about Japanese history, law, economy and the arts.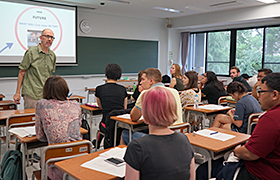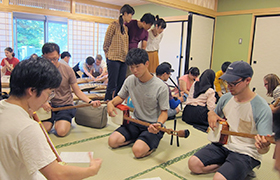 "I'd never been to Asia before and it's interesting getting all these different perspectives," said Aniella Fields, a theatre student from the University of California Riverside. "There are so many things about Japan that's different from what I'm used to. It's a really cool experience."
The students also tried their hand at some traditional Japanese culture in workshops that included flower arrangement (ikebana), traditional drumming (wadaiko), martial arts (aikido and sumo) and even a visit to the hotsprings at Akiu.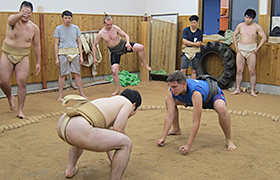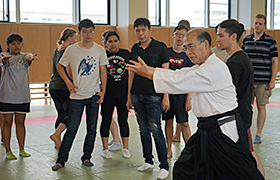 "The field trips were incredible. To experience the sights but also learn something, that was breath-taking," said Alyssa Boll, an electrical engineering student from the Colorado School of Mines. "My one big takeaway from coming on this programme is a desire to travel more. I definitely want to come back to Japan and explore other parts of Asia too."
"I attended some Japanese events in Russia and I thought they were interesting. But being here, seeing things, meeting people, it's a completely different experience," said Anna Fomina, a law student from Lomonosov Moscow State University.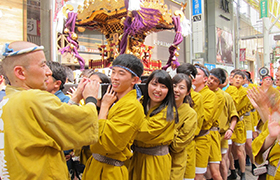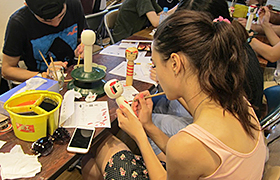 The students had a chance to practice their Japanese during a homestay experience at Minami Sanriku. They met and interacted with local residents, and learnt about the recovery efforts following the devastation of the 2011 tsunami.
Pameda Chen, an economics and philosophy student at Berkeley, is originally from Shanghai. "Even though I know Asia, I still feel like I've learnt a lot being here. The design of the curriculum is really good, a nice mix of language and culture. I especially enjoyed talking to the local people."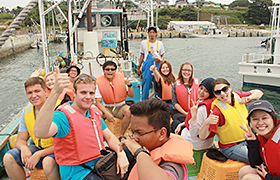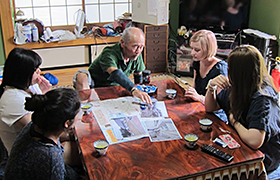 The fortnight ended with group presentations. The students were tasked with identifying the challenges faced by the Tohoku region in attracting tourists. They were then asked to offer solutions and ideas to improve the region's appeal to international travelers. Tourism officials were invited to watch the presentations.
Almost every group mentioned a lack of branding and international promotion, especially to off-set the negative image of the 2011 earthquake.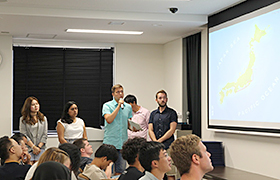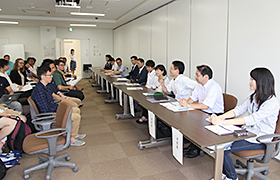 "They are all important issues and we are currently trying to address them," said Keikou Venske, executive manager of Sendai International Airport's Aviation Marketing Group. "I enjoyed listening to the students' presentations. Fresh ideas and perspectives are always welcome!"
Mitsumasa Goto from Tohoku Attraction described the presentations as a "good opportunity to get foreigners' opinions" and praised the students for their perceptive comments.
The university's Global Learning Center, which runs the TUJP, hopes to introduce similar projects as part of future summer programmes, to enable international students to contribute ideas towards improving the local communities.