The Tohoku University Japanese Programme (TUJP) returned to its familiar summer slot this year, bigger and better, with some 50 students from partner universities around the world taking part in person.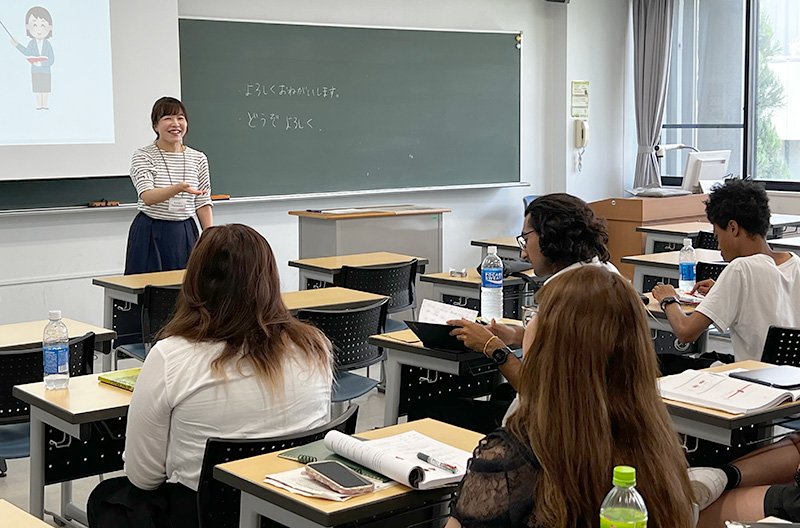 From July 12 - August 8, the participants attended intensive Japanese language classes, as well as traditional and popular culture workshops on campus.
They were joined by a number of Tohoku University students, who provided support as buddies and teaching assistants. The buddies helped the TUJP participants practice their Japanese skills, and showed them around Sendai.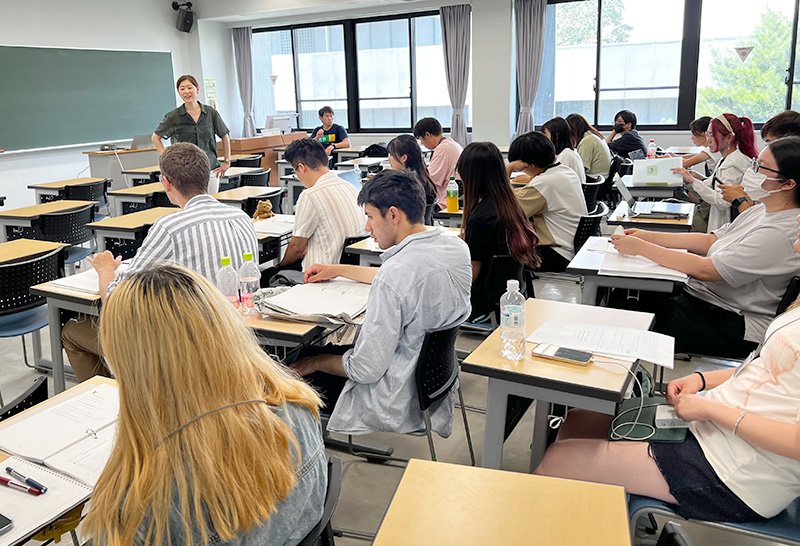 "I'm actually half Japanese, so a big part of why I decided to come on this course was to improve my Japanese language abilities," said Nicholas Hayes from the University of York. "I've also really enjoyed interacting with the students here and experiencing what a Japanese university is like."
"I like that the programme is very multicultural, with people from various countries," said Tian Yi from Jilin University in China. "We've also had the chance during our free time to experience daily life in real Japanese society. I think that's very meaningful."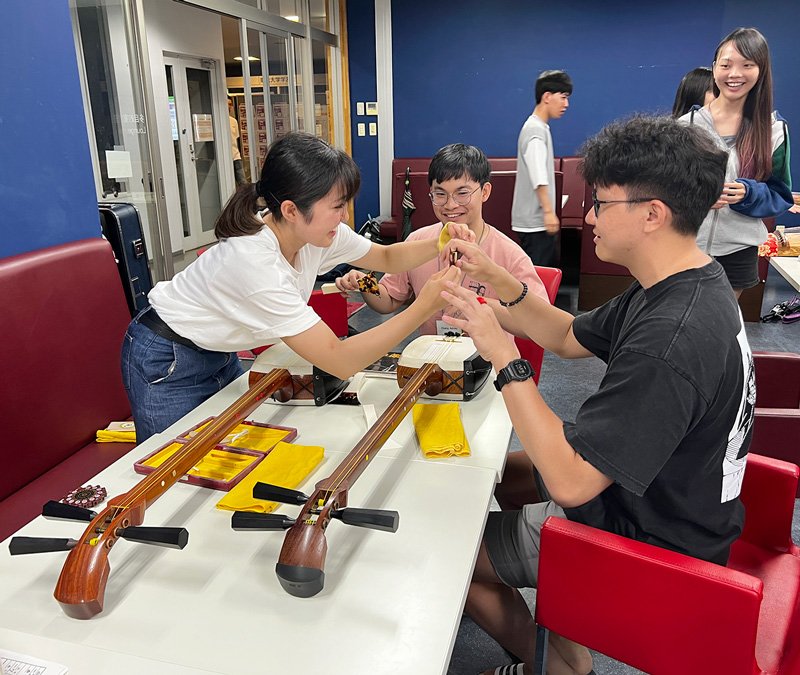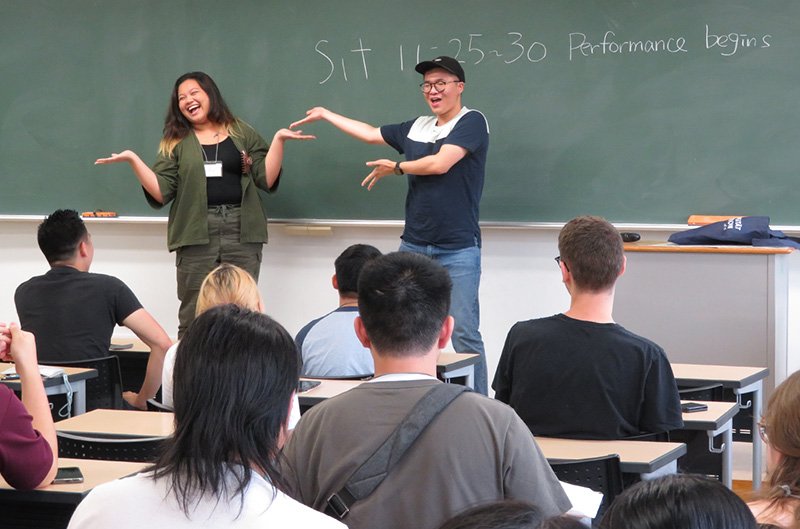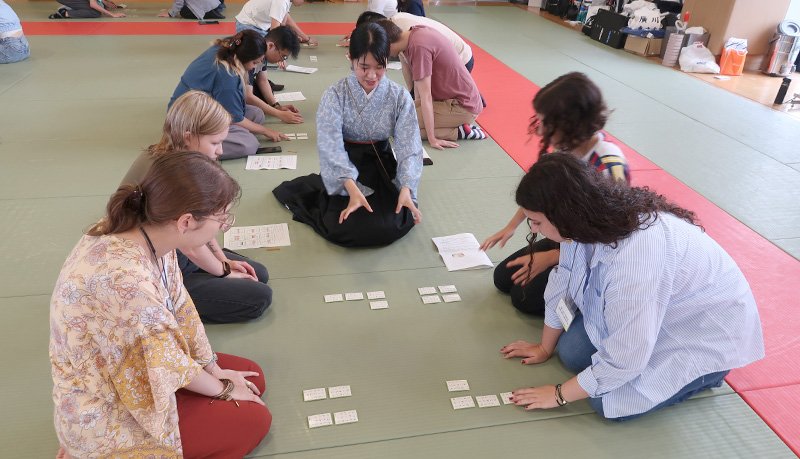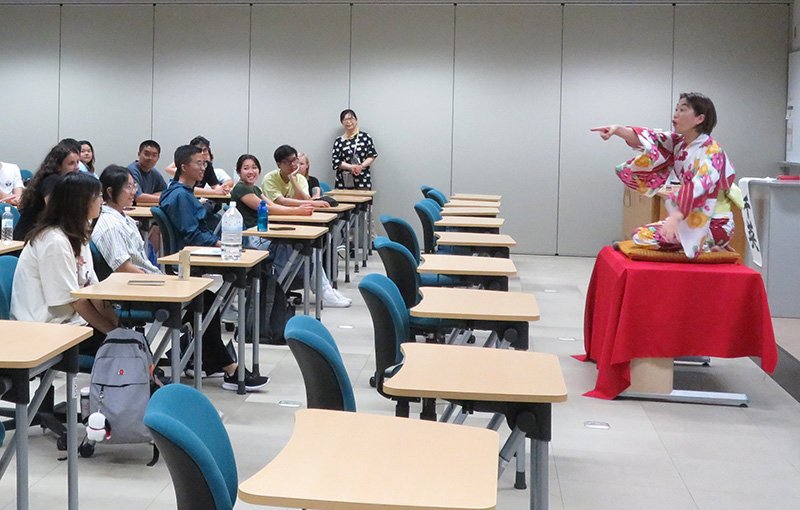 For the workshops on Japanese culture, the students visited the university's judo club for a practice, tried their hand at traditional musical instruments, played a Japanese card game (karuta), and even did story-telling (rakugo) and stand-up comedy (owarai).
"The workshops have been amazing," said Via Perbowo, from the University of Indonesia. "I love them all, especially the owarai workshop. I was so nervous that we had to perform, but it was really funny and fun!"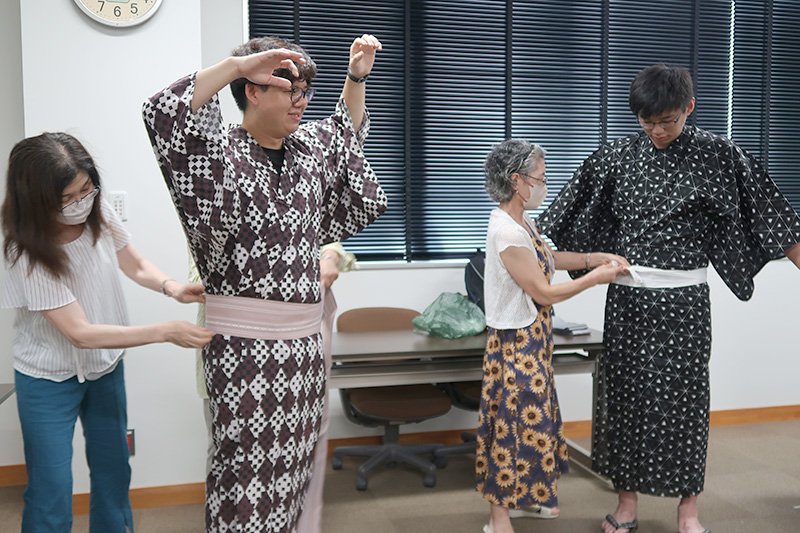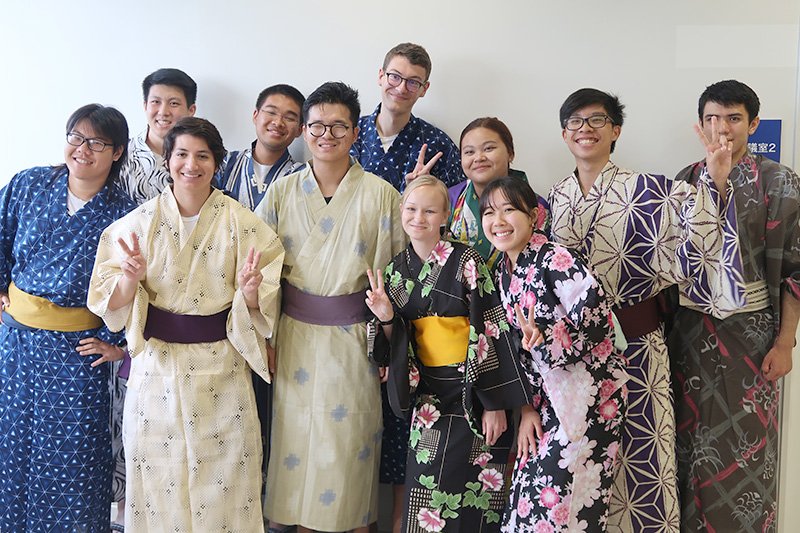 They also learnt Sendai's sparrow folk dance, known as Suzume Odori, and got the chance to wear a full Japanese yukata.
"The programme has been amazing for me. I've had a taste of the culture, a taste of the language, I got to meet many Japanese students, and I got to experience Sendai," said James Serieux from University College London. "My impression of Japan before was different to what it is now that I'm actually here and experiencing it. These few weeks have definitely given me a new insight into Japan."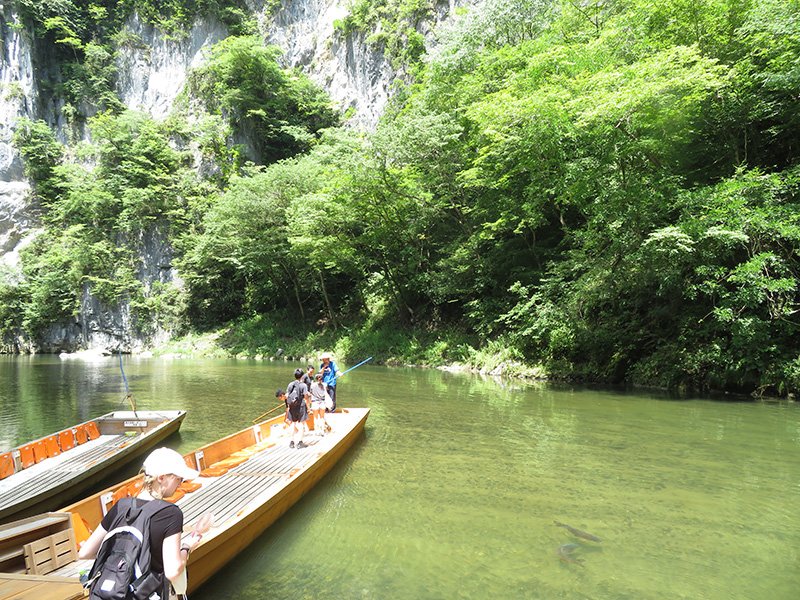 The four-week programme also included field trips to Geibikei Gorge and Hiraizumi in nearby Iwate Prefecture.
"This short programme is a wonderful opportunity for participants to get a glimpse into student life at Tohoku University and what it's like to live and study in Sendai," said Yuko Sugawara, one of the coordinators of this year's TUJP. "Hopefully we've sparked their interest to come back and do a longer course in the future."
To find out about more about future TUJP sessions and other exchange programmes at Tohoku University, visit the Global Learning Centre's website.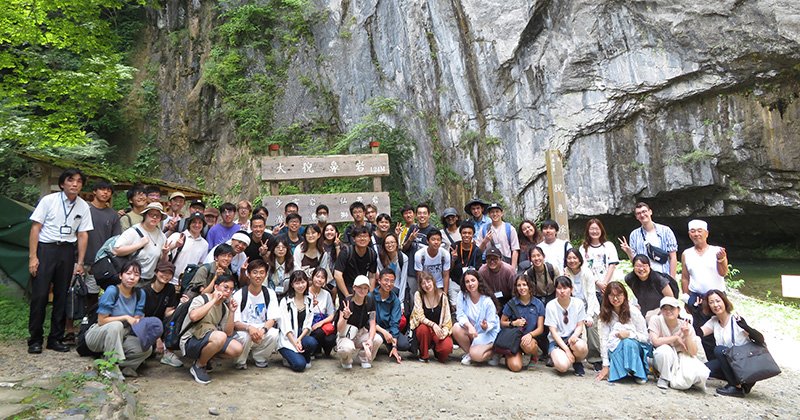 Contact:
Yuko Sugawara
Tohoku University Global Learning Centre
Tel: +81 22 795-4818
Email: tujp

grp.tohoku.ac.jp (for TUJP)
Email: studyab

grp.tohoku.ac.jp (for all other exchange programmes)