Tohoku University's alumni chapter in Thailand (TUAT) celebrated its first anniversary on February 2 by hosting a seminar at Chulalongkorn University, aimed at expanding its community outreach.
The event attracted some 70 Thai participants, including members of the alumni association and representatives of Chulalongkorn University. Tohoku University's Executive Vice President Toshiya Ueki, Special Advisor for Outreach Activity Makoto Yoshizawa and Special Advisor for International Affairs Kazuko Suematsu, were also in attendance.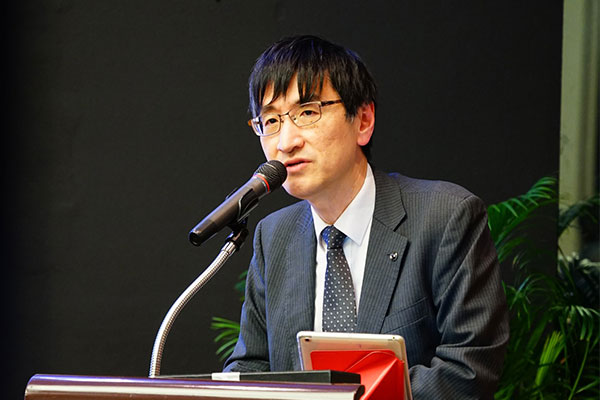 Prior to the opening of the seminar, EVP Ueki presented highlights of "Tohoku University Vision 2030," which outlines the university's goals going forward, telling the audience that "we are implementing various initiatives that will make you even more proud of your alma mater."
He also acknowledged TUAT's efforts in building an alumni network, encouraging young students to study abroad and holding academic seminars, such as the one they were at, titled Technology and Innovation for Smart Health and Aging Society.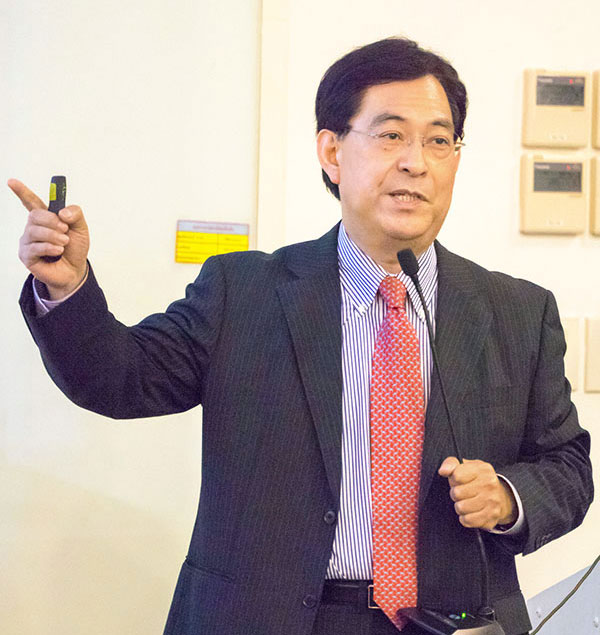 There has been an increase in the proportion of elderly people among the population in Thailand in recent years, and ideas on how society should deal with the issue have garnered a lot of attention.
Specially Appointed Professor Hiroyuki Murata of Tohoku University's Smart-Aging Research Center opened the seminar with a report on the latest situation in Japan and the measures being introduced to deal with the problems of a super-aged society.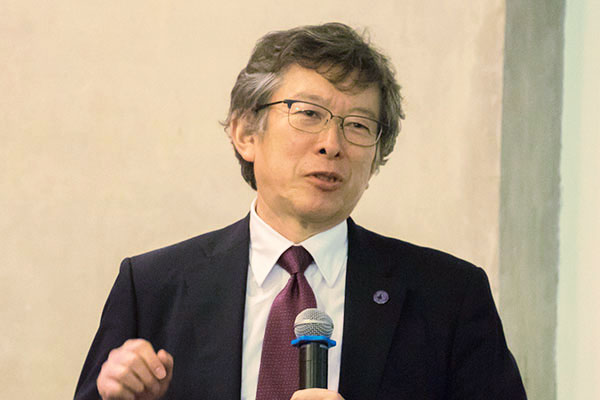 Professor Kazuhiro Kosuge of the Graduate School of Engineering, then spoke about the development of robotic systems at Tohoku University, that can provide support to elderly people.
Two Thai graduates of Tohoku University - Associate Professor Sittwat Lertsiri and Dr. Ronnapee Chaichaowarat - also made presentations about their research. All four speakers then fielded questions from the audience, and engaged in a lively discussion.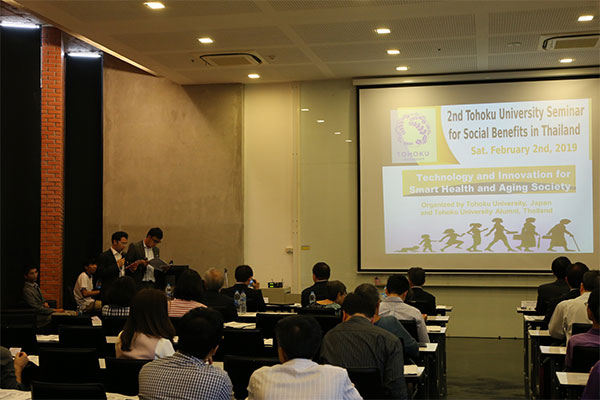 The event ended with a dinner reception , where TUAT's new executive committee members were introduced by Associate Professor Ruttikorn Varakulsiripunth, the group's out-going chairman.
TUAT is one of seven overseas alumni associations that have been established by Tohoku University graduates after they returned to their home countries. On February 23, an official alumni association was established in Vietnam. The other five associations are in China, Korea, Taiwan, Indonesia and Mongolia.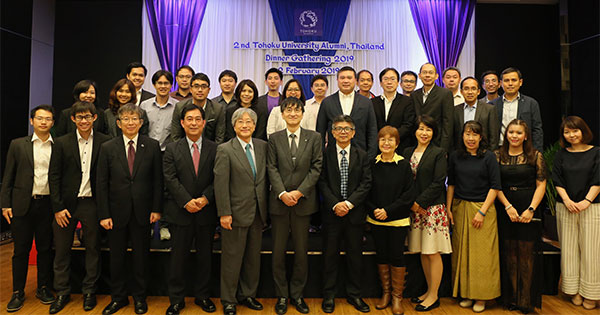 News in Japanese
Contact:
Tohoku University International Exchange Division
Tel: +81 22 217-4844
Email: kokusai-r

grp.tohoku.ac.jp
Tohoku University Alumni Thailand
Email: thailand.office

grp.tohoku.ac.jp