Tohoku University's popular selling thermos is back in two new colors: black and navy.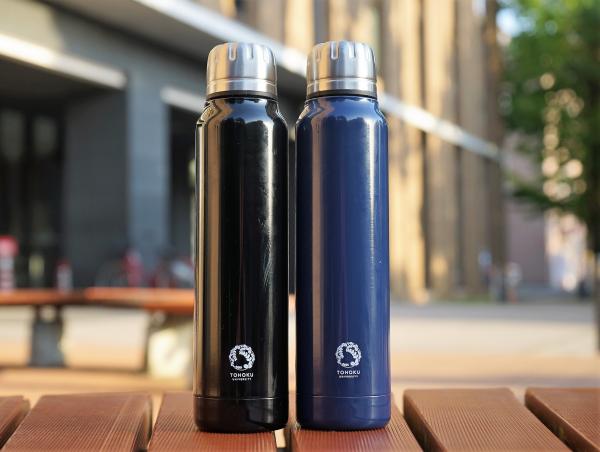 A white version of the thermos was sold at September's Homecoming Event and proved to be popular with guests. Tohoku University has again collaborated with Thermo Mug - well-known maker of thermal receptacles that keep beverages cold in the summer and hot in the winter - to produce a specially designed flask in black and navy.
Just in time for the colder weather, the new colored thermoses will be on sale at the 2019 Tohoku University Festival. The remaining stock will also be sold at Tohoku University Co-op stores.
Tohoku University has stepped up its efforts to reduce plastic use and increase recycling across campus. In March 2019, it adopted the Japanese government's "Plastics Smarts" campaign. Accordingly, Tohoku is encouraging students and staff to bring their own mugs and bags.
What: Tohoku University "Thermo Mug" flask
When: November 2 - 4 (Tohoku University Festival)
Where: Kawauchi Co-op Book Store (South)* (map)
Specs: 300ml, Black or Navy
Price: 2,800 yen (tax included)
*Subject to stock, thermoses will be sold at all Co-op stores from November 5 onwards
Contact:
The Tohoku University Fund
Tel: +81 22-217-5058
Email: kikin

grp.tohoku.ac.jp