SCRUM, a student group at the Tohoku University Volunteer Support Center, will be holding a workshop in English for international students interested in visiting or helping out in the region's disaster affected areas.
The event will feature presentations on the current situation in areas damaged by the 2011 Great East Japan Earthquake, and outline what volunteers can do to help.
SCRUM organizes several volunteer activities each year, such as this tour to Onagawa, and the information at the workshop will be useful for anyone who might be interested in taking part.
Date: Friday, May 19
Time: 6:30 - 8:30pm
Venue: Global Learning Room,
Tohoku University Main Library (Map),
Kawauchi Campus
Language: English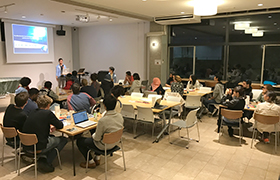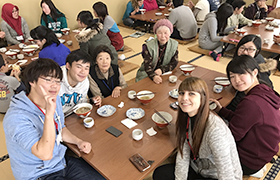 Contact:
Tohoku University Volunteer Support Center
Email: vol.tohoku.univ@gmail.com